It was like glitter had been thrown on the climb—shiny, bright bikes, and multicolored jerseys sparkling between mileposts on Las Flores Canyon Road, outside Malibu, California, while the Rally Cycling professional Continental cycling team warmed up at spring training camp. On assignment for Digital Photo Mag to document the start of the team's season, I spent some time with them on the well-worn roads of Southern California, in their natural environment, where they feel most at home. With me, I had a Sony A7S II with a cine lens, for the featured shot in this post, and for edits shared on our social channels, including YouTube. For another athlete profile in the magazine, I shot a rouleur. In cycling terms, that's an all-arounder, and no matter the conditions a cyclist that rolls on.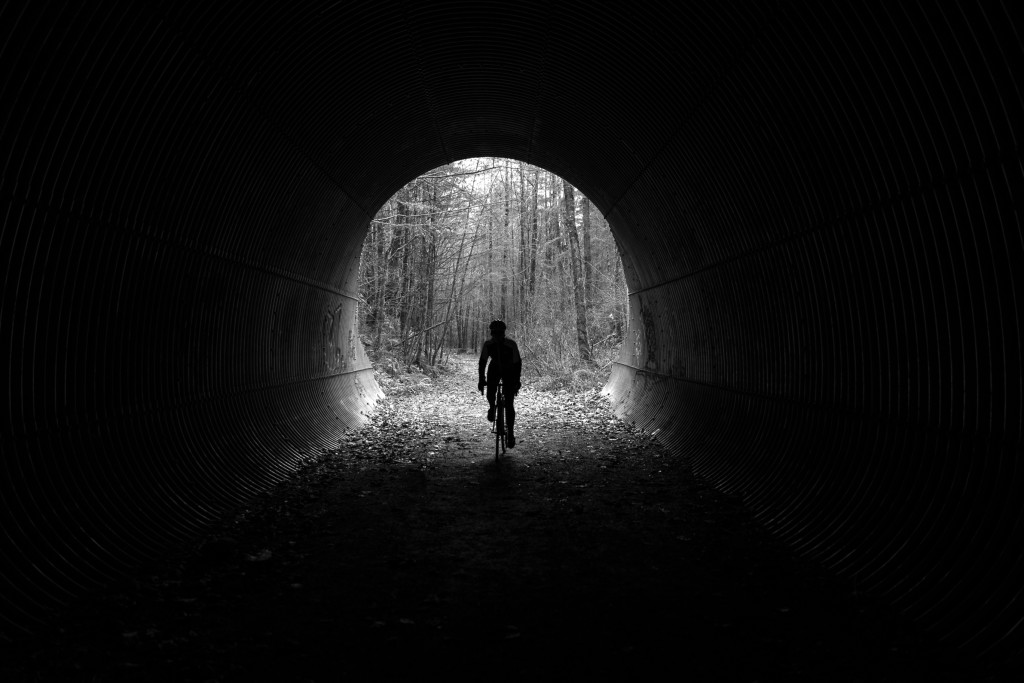 The frame is my favorite from the assignment because it best demonstrates how versatile the RX1R II is. As we've shared here, Sony's flagship camera is packed full of their latest tech—a fixed, 35MM lens and 42MP sensor, with the focusing system from the Alpha Series. It also fits in the palm of your hand, and for my usage, into a custom made bike bag attached to the handlebars. It's a do-anything camera and in my time shooting with it, I've pretty much have done EVERYTHING. That includes landscapes, sunsets, sunrises, product shots, weddings, and athletes. Haven't taken it into a conflict zone—there are better cameras for that setting—and Hollywood isn't my thing, so haven't shot celebs either. But, that's quite a lot, and RX1R II did it all well. So well, I don't want to send the demo back yet to Sony. The reasons for the camera's awesomeness, I can list off like a spec sheet, but it's mostly an in-the-moment camera, one that doesn't distract me from my task of composting a shot, being a witness to a moment, and letting the tech take care of the rest. A 35mm lens is the closest to the focal composition of the human eye. This is exactly what I saw standing in the middle of the culvert, as Pam rode past, and away from me.
To the tech, earlier this year, I met Daisuke Goh, product designer of A7S II. He told me that camera was an experiment to see how much ISO was needed, v. megapixels and 12 was it. Seeing the RXiRII on my hip, he also said, "That's a very nice camera and the RX1R was designed for all a fixed lens can do." What I learned from Goh, is Sony determines a camera's intent, the customer profile, and then delivers it into a compact package.
Works for me and I promise, it'll work for you to. To use a cycling analogy, it's like a rouleur, and back to that, the subject in the photo is my wife, Pam. We did not set out to shoot for a magazine, this was just a ride, and this scene presented itself. Once finished, we'd get back to house for yard work and weekend chores. In other words, she was saying,"Fine,  get your shot in one take, so we can get back to the ride."
And, I did.
A reason for the successful shot is what I told you about while in New York at the a6300 launch. It's the principle of Kondo, and loosely translated from Japanese that means, "Being in the moment, present with expressive technology." In other words, if you compose the shot, the camera will take care of the rest. Unless it's out of focus, over/under exposed, or poorly composed, it's really hard to take a bad shot with the RX1R II, or any Alpha Series camera. At the wedding, is was Eye AF that assisted me, and here in the forest, standing near a culvert in midday sun, it was Direct Manual Focus with Focus Peaking turned on.  When the camera is in the DMF setting and with a moving subject like Pam in a high contrast setting, I pressed the shutter button halfway to engage the autofocus. Then once the camera grabbed focus on her, I rotated the focusing ring to ensure accuracy. Focus Peaking highlighted the edges and contrasting tones with a yellow overlay, and I pressed the shutter completely. The result is shared here, and in my story for DP Mag.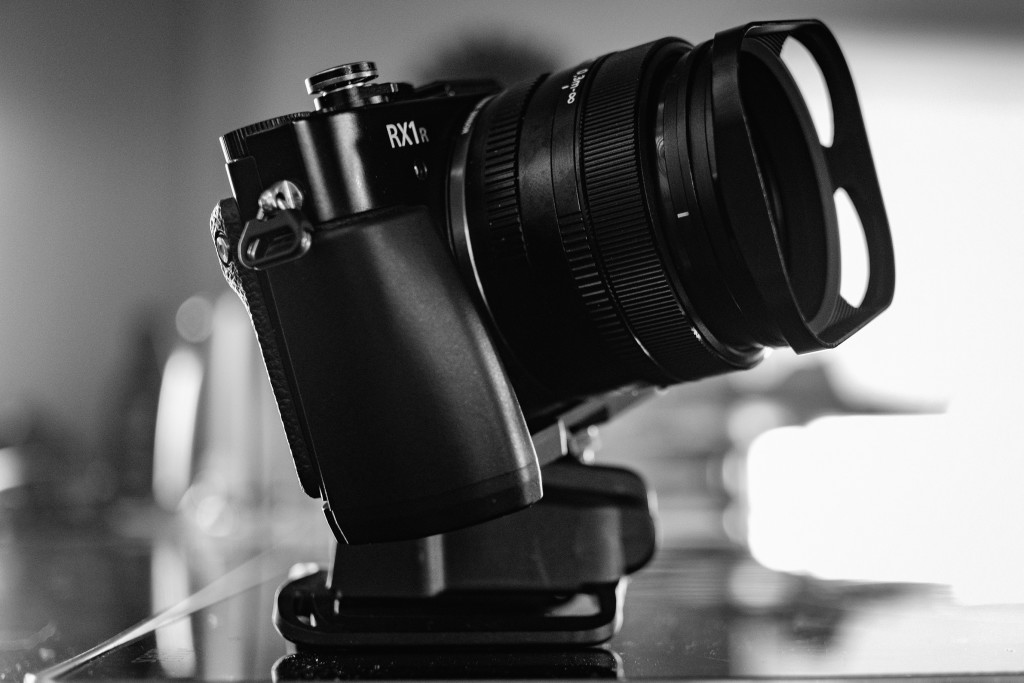 Read the rest of the story and see more photos of athletes and their environment in the April/May issue. It's on newsstands in a bookstore near you now.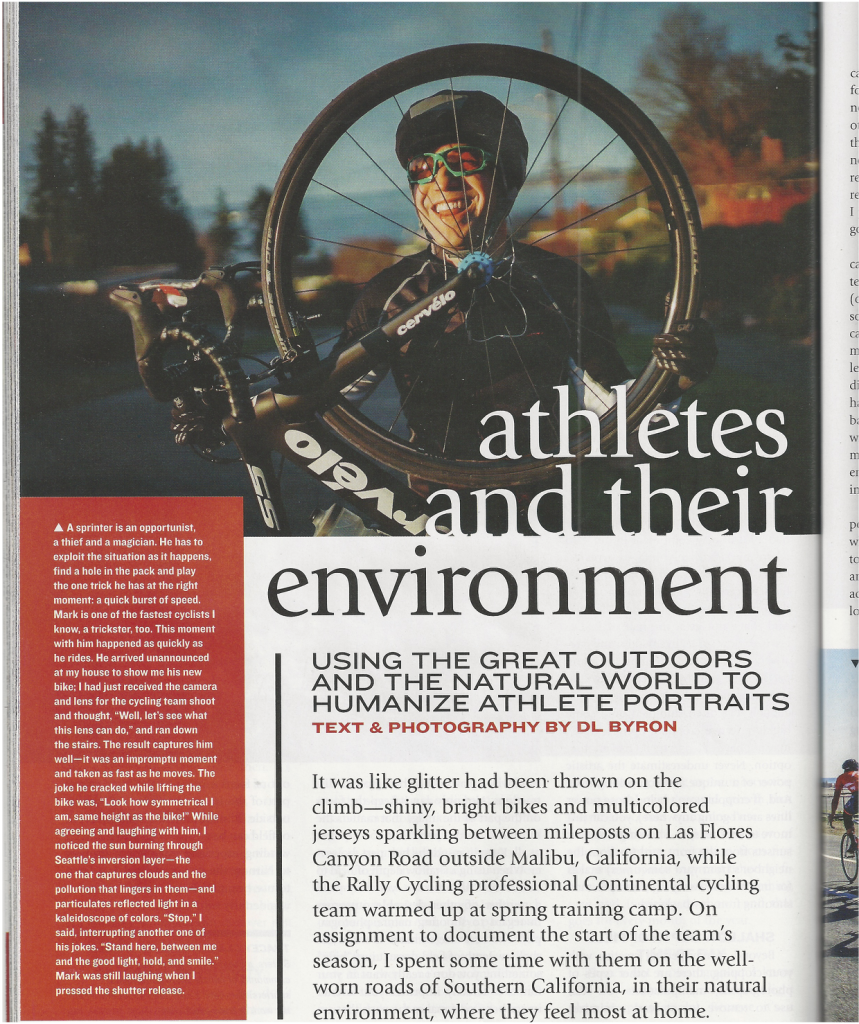 The RX1R II ships for free with Prime fromAmazon for $3,299.99and the A7S II for $2,998.00.
…
My daily shooter is Sony A1 with a vertical grip and various Sony lenses attached like the FE 20mm F1.8. Find more gear recommendations in our shop. As an Amazon Associate I earn from qualifying purchases.