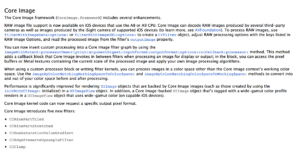 Watching the WWDC proceedings, I was not that impressed with animated emojis in text; as noted here
Man, I cannot wait to send you an animated iMessage. Confetti bomb you with each text. #WWDC2016

— byron@bikehugger (@bikehugger) June 13, 2016
There had to be more, I wondered, and buried in publishing mirrorless content across a suite of sites, I didn't notice any game-changing new feature until @ktamura tipped me to a Core Image update in iOS 10.
And, wow. That's what I, and I'm guessing you, have been waiting for…you can shoot in RAW now and iOS will import the embedded jpeg preview.
With this update, iOS apps can work directly with the RAW and I'll guess that means new iPads are in works now. Bring it Apple devs.
…
My daily shooter is Sony a9 II with a vertical grip and various Sony lenses attached like the FE 20mm F1.8. Find more gear recommendations in our shop. As an Amazon Associate I earn from qualifying purchases.