As I've shared here, here, and today for my DP Mag column, Sony's Kando Trip 1.0 is happening now in Santa Barbara and this morning they announced two news lenses during breakfast.
The FE 16-35mm F2.8 GM large aperture wide-angle zoom lens and the FE 12-24mm F4 G ultra wide-angle zoom lens.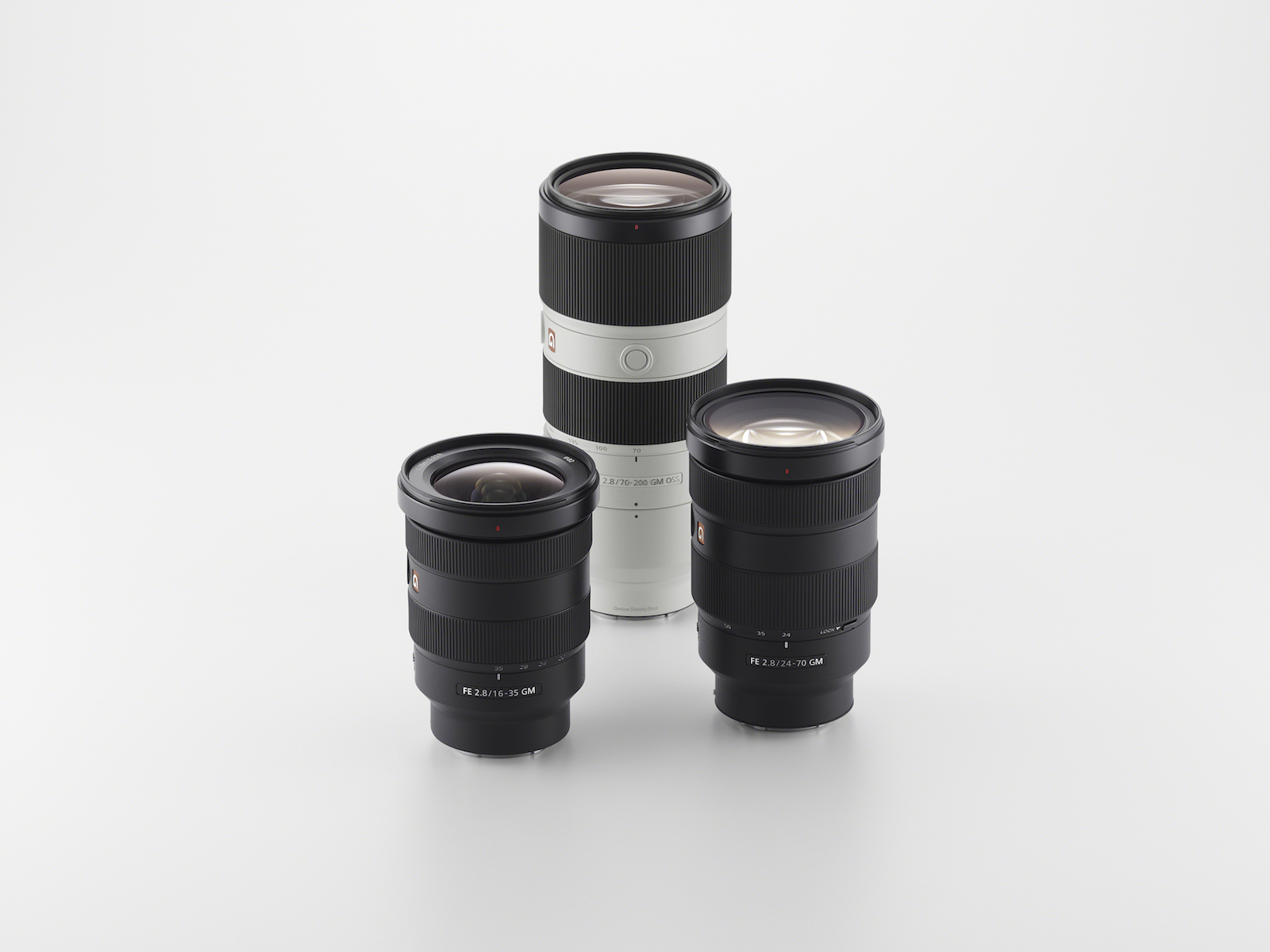 The FE 16-35mm F2.8 GM lens brings the incredible high-resolution and beautiful bokeh of Sony's flagship G Master series to a wide 16-35mm focal length for exceptional landscapes, cityscapes, portraits and more, while the 12-24mm F4 G, Sony's widest full-frame E-mount lens to date, offers a dynamic new perspective for Sony shooters.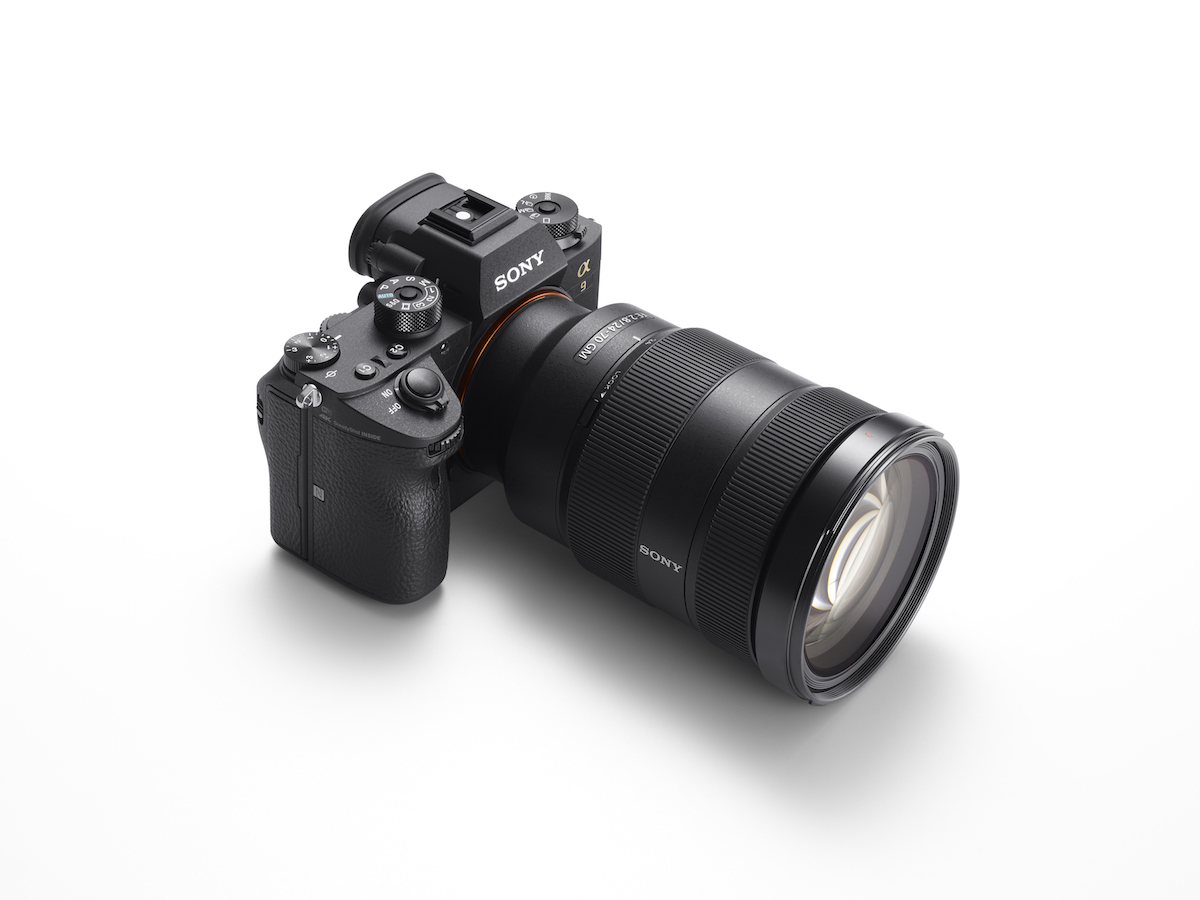 Answering the demand for more sports glass, Sony's full-frame E-mount lens lineup now covers an ultra-wide 12mm to super-telephoto 800mm (with teleconverter) focal length range.
Lens Features
(From Sony's PR)
FE 16-35mm F2.8 GM
The wide-angle zoom lens features exceptional corner-to-corner sharpness, with an optical design that includes five aspherical elements, two of which are Sony's original XA (extreme aspherical) elements that reduce aberration and delivers the ultimate resolution throughout the entire zoom and aperture range.  The front XA element on the FE 16-35mm F2.8 GM is the largest XA element ever produced, ensuring optimum quality.  Additionally, two ED (Extra-low-Dispersion) glass elements keep chromatic aberration to a minimum while maximizing resolution, and Sony's original Nano AR coating suppresses internal reflections to ensure excellent image contrast and clarity.
The lens features a near circular aperture shape at all settings, and the combination of the aforementioned XA element with its 11 blade aperture design produces images with sharply focused subjects and beautifully defocused backgrounds or "bokeh".  It also has two DDSSMs (Direct Drive SSM) that compose a floating focusing system and ensure that AF acquisition is speedy and quiet, making it an ideal choice for shooting still images as well as movies.
FE 12-24mm F4 G
The ultra wide-angle zoom lens produces outstanding image quality in a compact, lightweight design, weighing in at approximately 20 oz.  Sony's widest full-frame E-mount lens, it offers a dynamic perspective for landscape, architecture and interior photography, and is well-suited for both stills and video shooting.
The lens features an innovative optical design with four aspherical elements that ensure excellent corner to corner sharpness and resolution.  Additionally, the lens has three ED glass elements and one Super ED glass element that minimize chromatic aberration throughout the entire image, and also includes Sony's original Nano AR coating.
The new FE 12-24mm F4 G lens includes a DDSSM (Direct Drive SSM) for fast, quiet and precise AF performance, plus a customizable focus hold button and focus mode switch.
Pricing and Availability
The new FE 16-35mm F2.8 GM Wide-angle Zoom Lens will ship this August and will be sold for about $2,200 US. The new FE 12-24mm F4 G Ultra wide-angle Zoom Lens will ship this July sold for about $1,700 US.
What Is Kando?
With photos tagged #sonykandotrip filling up social networks, you may be wondering what Kando is; well, read my DP Mag story for the background.  Kando is Sony's design philosophy about creating "wow."
Loosely translated from Japanese, Kando means
Being in the moment, present with expressive technology.
In other words, if you compose the shot, the camera will take care of the rest.
Following Kando 1.0
Check on this hashtag posted to Facebook, Instagram, and Twitter. Also, watch Sony Alpha Universe and Sony Mirrorless Pro for updates from the event. David Schloss will post his take soon enough for Digital Photo Mag and Digital Photo Pro and so will Wes Pitts, editor of Outdoor Photographer.
Joining Kando 2.0
Sony designated the Santa Barbara event as 1.0, which means there's a 2.0 to follow and we're going to hear much more about how Sony enables creativity and curiosity instead of just sensor tech. You can tell Sony you're interested in Kando with this form they shared yesterday.
…
My daily shooter is Sony A1 with a vertical grip and various Sony lenses attached like the FE 20mm F1.8. Find more gear recommendations in our shop. As an Amazon Associate I earn from qualifying purchases.