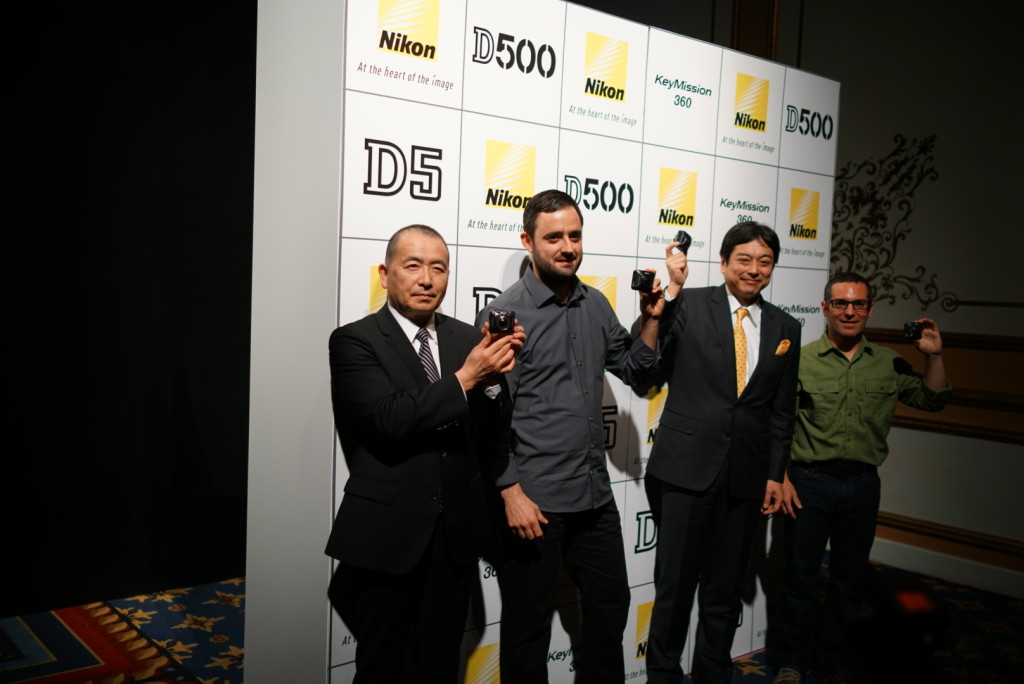 Today at CES, Nikon responded to the Mirrorless market by upping the SLR ante. I contributed to the report by David Schloss on Digital Photo Pro. The specs are impressive of course, but the media I spoke to afterward also wondered where, when, and if Nikon would respond with their own mirrolesss tech. The presentation was also a bit confusing, possibly a translation error, when a Sony exec said, the D5 "Pairs Mirrorless tech with mirrors."  Still don't know exact what he meant by a stable mirror system, but will update the story if we can get clarification.
The D5 uses a new "stable" mirror system, which Nikon claims provides performance that outpaces the mirrorless cameras on the market. Thanks to a newly designed AF sensor and new image processing engine, the D5 can capture 12 frames per second using a 153 AF point sensor (with 99 cross points).
The D500 (On sale on Amazon) will use the same AF setup as the D5 and have built-in Snapbridge (the company's file sharing) enabled and always able to share images with smartphones and other devices, and with the cloud.
For more on the D5 also see short edits on our Vine and Instagram:
…
My daily shooter is Sony a9 II with a vertical grip and various Sony lenses attached like the FE 20mm F1.8. Find more gear recommendations in our shop. As an Amazon Associate I earn from qualifying purchases.