For those of you angry at Adobe for making Lightroom a subscription-based program and part of the Creative Cloud, I feel ya. And, sympathetic.
However, as I wrote for my DP Mag blog of all my anger towards corporations and photo management applications was used up when Apple end of lifed Aperture. Long before that, when Babylon 5 was discontinued and then Farscape, but that's another type of blog.
It helps that, for the intended audience, Lightroom does what it's supposed to do exceptionally well. There are also several programs to process and manage your files.
One of them, ON1 Raw 2018 just launched and with it a strong effort to work directly with photographers v. a big corp. There are two tiers: a perpetual license for $119.99 and a pro account at $149.99 a year with extra features, classes, and so on. ON1 also sells various filters and functions.
The application offers quite a lot for the money and props to a small firm out of Portland competing in a marketplace that is notoriously hard. ON1 functions as a plugin or standalone app. What I initially like is how, like the Darkroom app for Mac OS, it knows where my libraries are and reads them…that's from Aperture, Lightroom, and Capture One.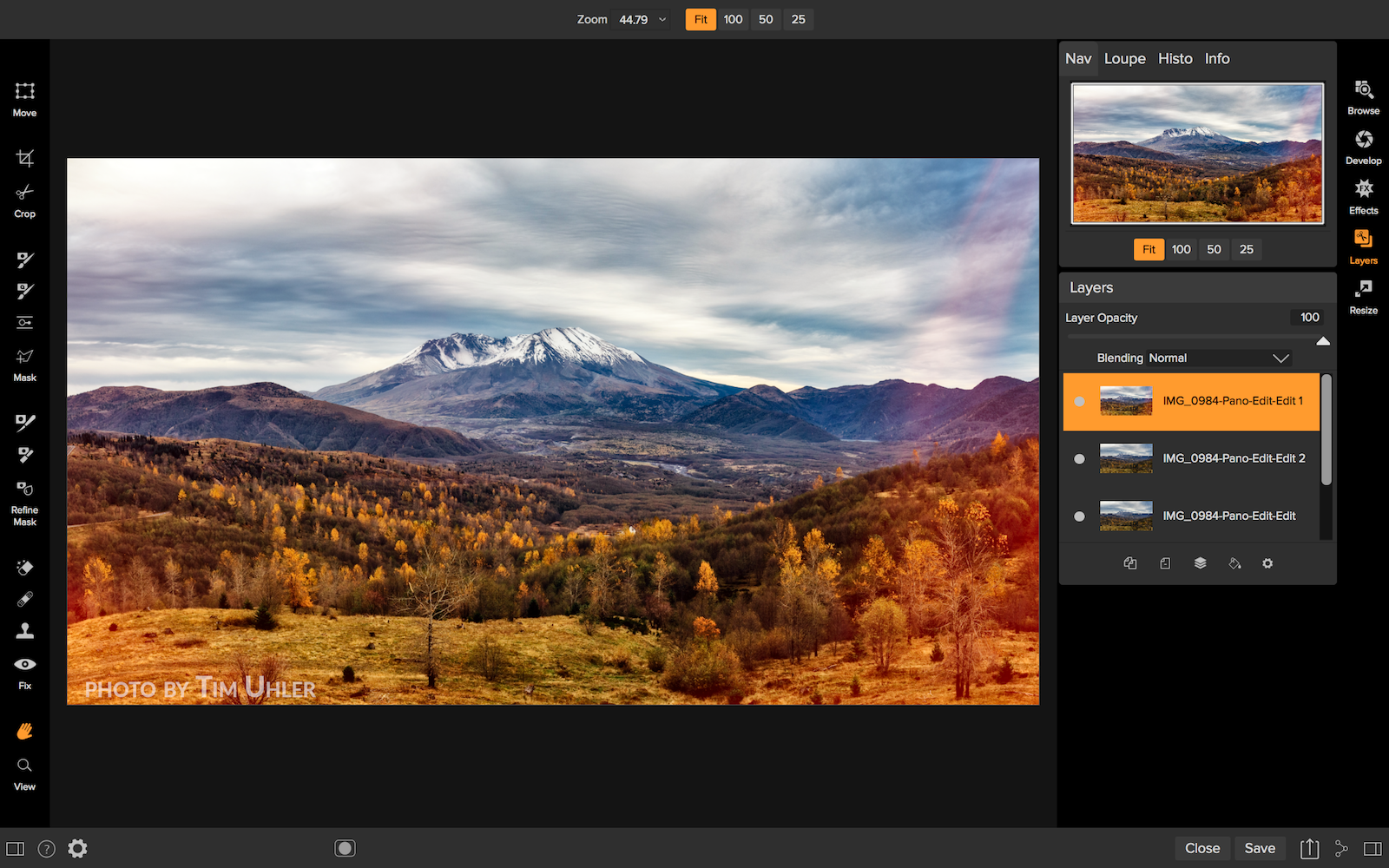 Well, that makes it easy to get started, huh? If you auto-import without some huge processing or previews, we're already getting along well.
I'm off for a trip and haven't had any time to use the app, besides opening it for this post.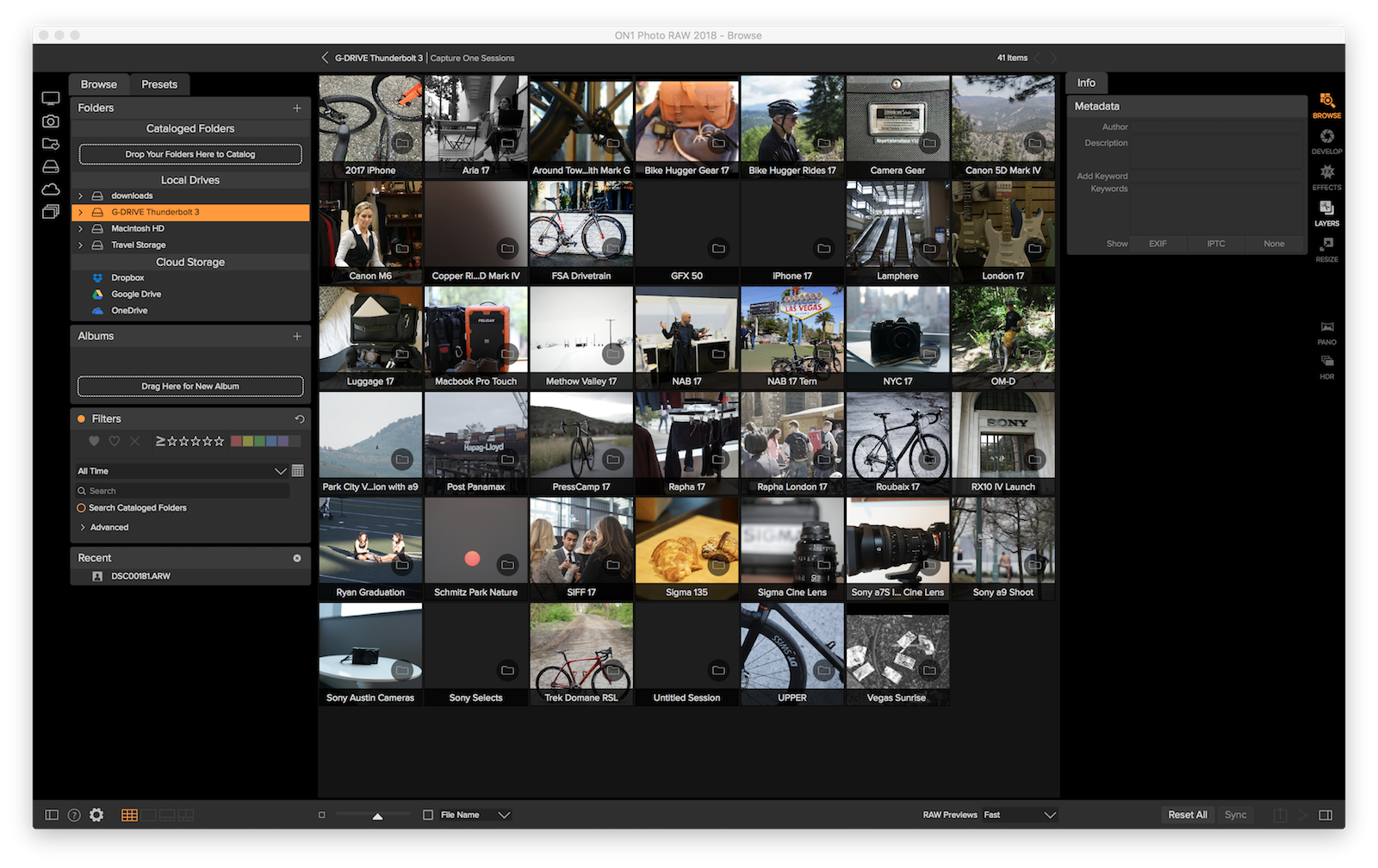 But have a look another one of their videos and I suggest you try it out.
Feature Highlights
New update includes HDR module, Pano module, tons of updates in masking (Luminosity mask, luminosity zone masks, global mask adjustments, color range masks and more)
Versions or virtual copies
New user interface
New color brushes

ON1

Photo for Mobile
A viable Lightroom® alternative available today
…
My daily shooter is Sony a9 II with a vertical grip and various Sony lenses attached like the FE 20mm F1.8. Find more gear recommendations in our shop. As an Amazon Associate I earn from qualifying purchases.