The week after SKB Cases with Think Tank photo dividers launched, David  arrived at PressCamp with one filled with bodies and lenses for the shoot. I just happened to have my Pelican 1510 Overnighter and we compared notes. The SKC is pretty much a version of a Pelican, for a bit less, and offers the flexibity of dividers with a button-release handle compared to the release slide the Pelican uses.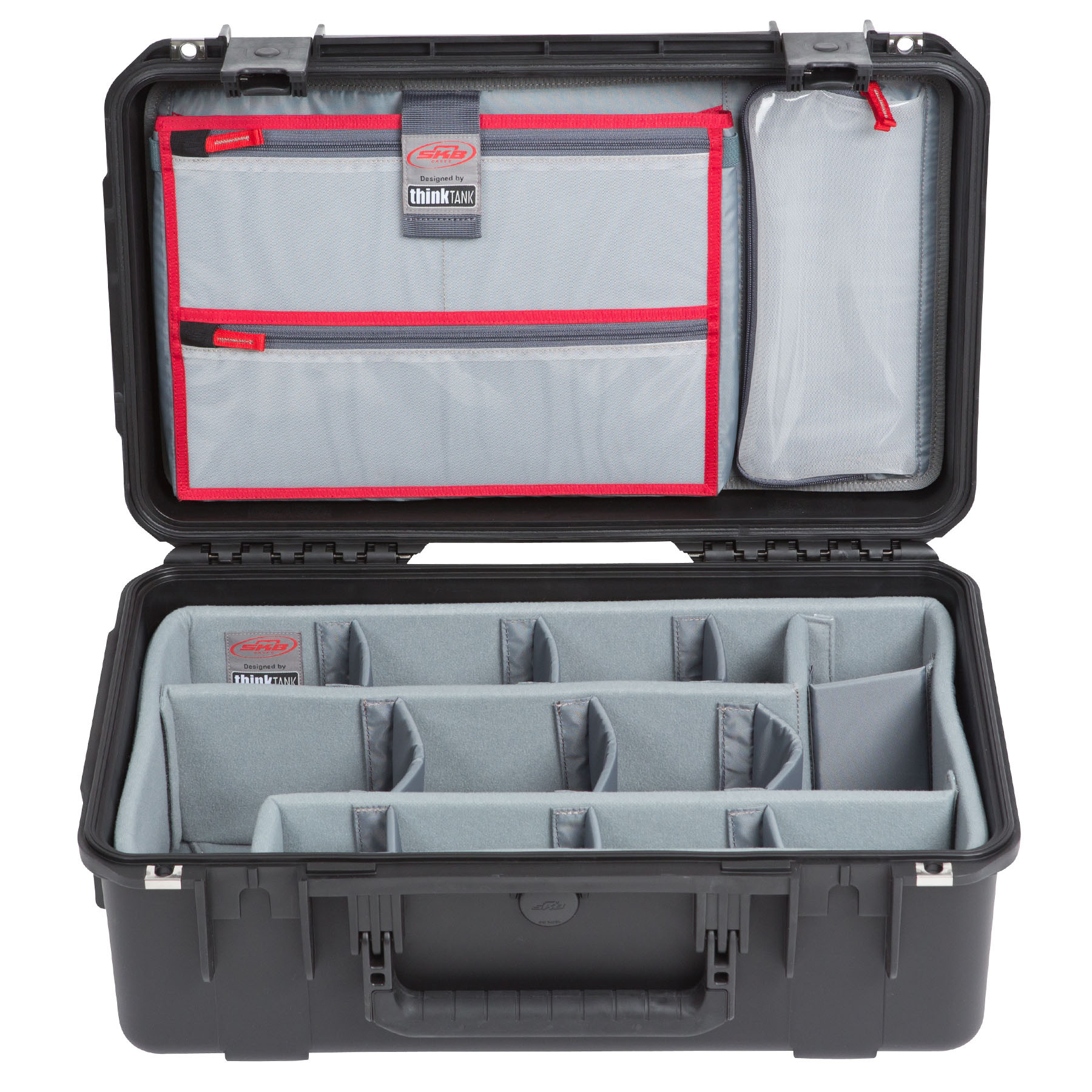 The SKB Cases 31-2011-7DZ hard-shell case featuring Think Tank Photo dividers, part of the Flyer series, in use on a recent photo press event in Utah (also called the iSeries 2011-7 With Padded Divider at some retailers).
Inside of the 1510 Overnighter, I made my own dividers pulled from one of the umpteenth camera bags I have. I like the organization of the 1510 with the removable laptop holder and cord organizer.
The SKB and Pelican do the same thing, a bit differently, and you'll not go wrong with either one. For me, since I have a 1510 happy to make dividers for it each time, but the SKB is more flexible if you're buying new.
Read David's review on Digital Photo Pro  the 10 different configs you can purchase and also the article for I wrote about their luggage.
The integrated wheels roll well, and a built-in handle lever, found conveniently on the top of the handle, made it easy to go from plane to jetway. A secondary side handle allows the bag to be lifted either horizontally or vertically.
…
My daily shooter is Sony a9 II with a vertical grip and various Sony lenses attached like the FE 20mm F1.8. Find more gear recommendations in our shop. As an Amazon Associate I earn from qualifying purchases.