We've just unboxed our review Zeiss Batis lenses and have spent a day with the Zeiss Batis 25mm to produce these Zeiss Batis 25mm f/2 first images and tests. These are very first impressions and we're going to have to spend a lot of time with these lenses to really get a feeling for their performance.
The boxes, like all Zeiss boxes, are big and impressive, with more-than-ample padding. The lens feels lighter than its body would suggest—there's a lot of glass in there and the exterior isn't the thick, heavy metal found on many manual Zeiss lenses. This is a Zeiss lens for a new generation of cameras.
We had enough time after the lens arrived to spend a few hours with family as the sun went down, so we took the camera to a nearby playground and shot mostly wide open, since that's the area in which the Zeiss optics are likely to "shine." While most of our test of late have been with the a7II, we shot the Batis on the a7R, for the better resolution. The tradeoff here was focus speed, so I missed a number of shots I otherwise would have gotten with the a7II, mostly closer shots where my son was moving quickly and face detect wasn't fast enough to lock on. In our next tests I'll couple the lens to the a7II and compare the speed.
The initial image quality is great, thoughI haven't had enough time with the lens to fall in love. Perhaps this is partially due to the hype surrounding the lens, and maybe it's partially due to my recent tests of the magnificent Otus for Digital Photo Pro. You can look at low-res JPEGs in the gallery above (note, those have been resized so they'll have artifacts) or look at our Flickr album here.
Sharpness seems incredible, it's the strongpoint of this lens. Images are tack-sharp. There's a film-like quality (that's a term I don't throw around often) to this lens that I don't see a lot these days.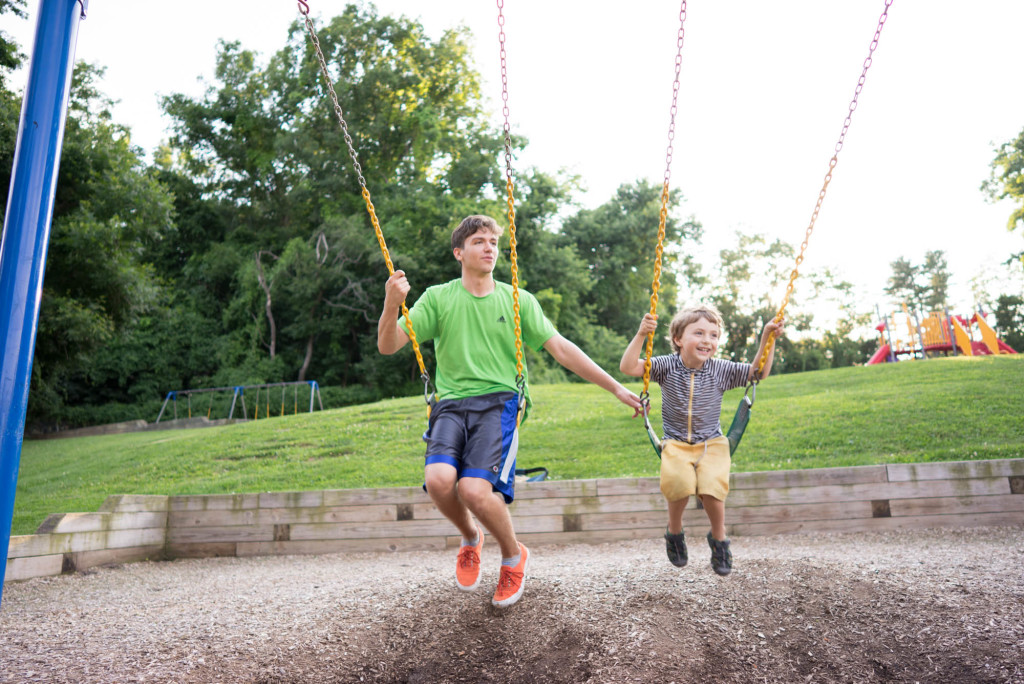 However I noticed bleeding in high contrast scenes like the one in this crop. (This is an 8:1 crop, but it's visible at 2:1 and 3:1 very easily.) In addition to the issues pointed out with the arrows, there's some color bleed on the white section of the shirt, but that's part of the color shift of the scene in general due to the setting sun—this is a black and white shirt not a red and white shirt. I really can't tell though if this is sensor and not the lens, at least it's something I can't rule out without being able to duplicate this scene, which would be very hard to do as it was so temporary. To be clear, this is a small part of the frame, cropped at larger than full size, so take this with a grain of salt, that's been enlarged.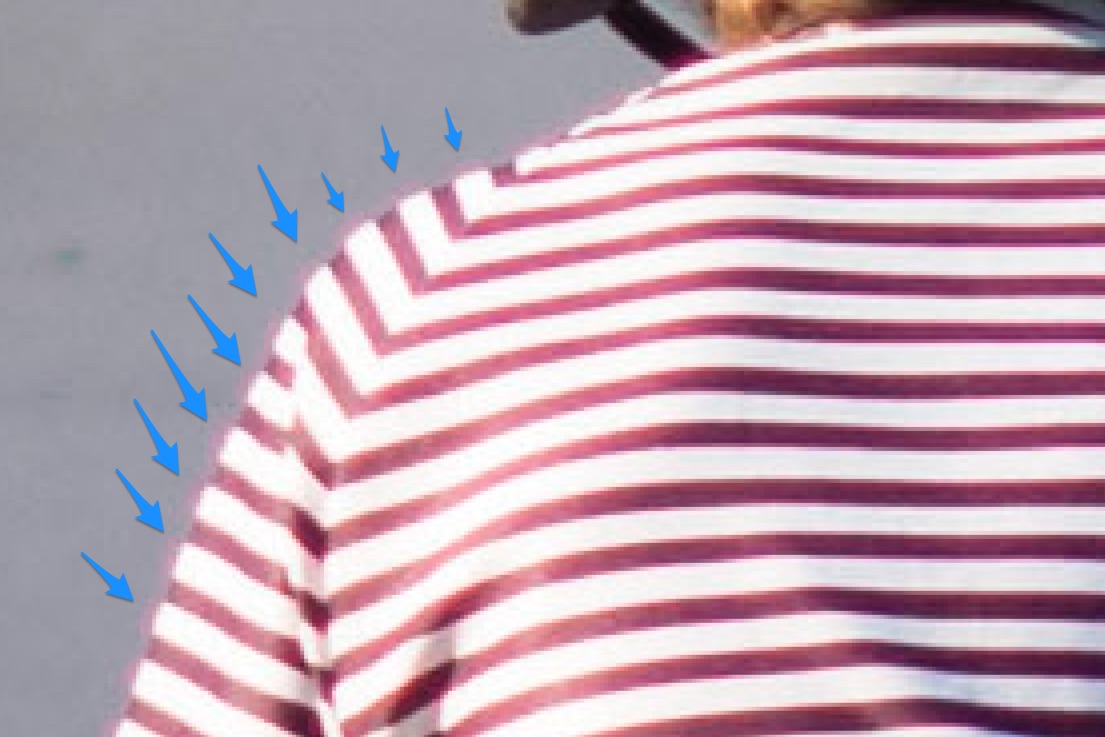 Thanks to the incredible detail and sharpness, allowed me to create shallow DoF scenes like this one, though there is a graininess to the bokkeh that's not exactly creamy, but more grainy.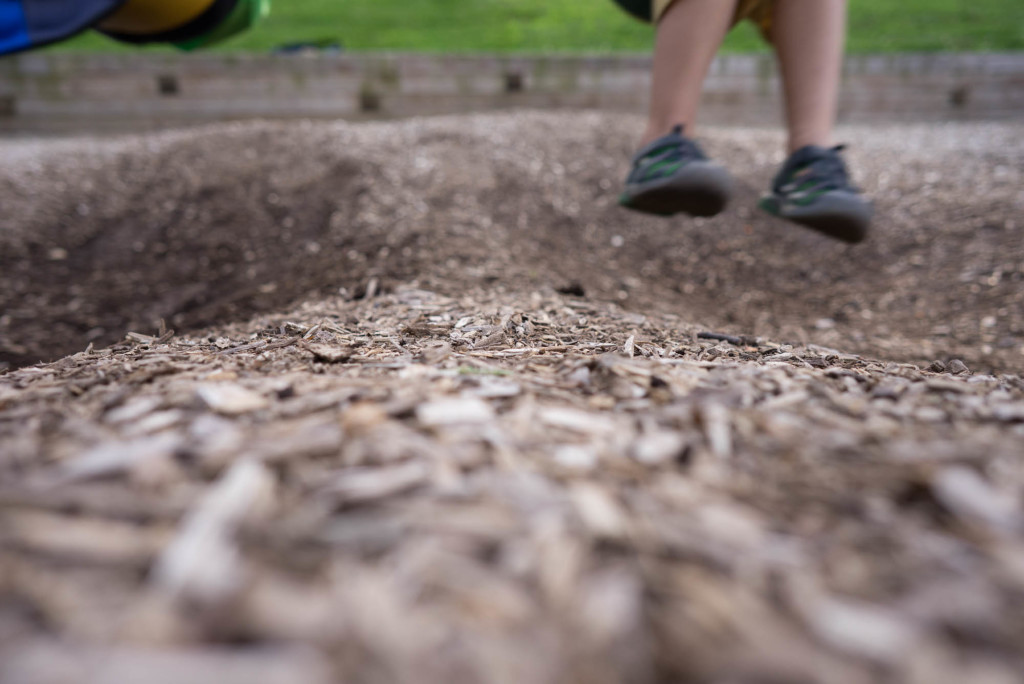 In future tests of this lens, we'll pit it against the Sony 27mm f/2, my favorite go-to lens. Color rendition on the two lenses seems very similar so a head-to-head comparison of sharpness and focus blur will be very interesting.
…
My daily shooter is Sony A1 with a vertical grip and various Sony lenses attached like the FE 20mm F1.8. Find more gear recommendations in our shop. As an Amazon Associate I earn from qualifying purchases.