Sony's release schedule has been relentless this year and the a6500 ($1,398.00 on Amazon) is the second update to the company's APS-C E Mount line—the first was released in January. After attending the launches and shooting with for both cameras what I can tell you about the difference is mostly $400.00 for faster processing and buffers.  The a6500 has much bigger burst capabilities. There's a touchscreen and stabilization too, but I can argue with a handheld and a tripod that's not very necessary for stills. Stabilization is useful for video, though.
Both cameras are troubled by usability issues. Sony knows sensors and mirrorless, but for sure they're not user experience experts. A few custom function buttons have been added to the body, and the grip is sculpted and the small body may be awkward for someone with large hands. I wish it didn't have a touchscreen and instead a joystick. The focus selector was a nice to have, but I found it lagging between a selection and then focus. It won't do Lock-on AF with touch-screen focus, which again has me asking why does it have one?
What it does have is blazing fast autofocus….this bird showed up while I was shooting the landscape, and I got plenty of frames for a usable shot before it heard the shutter and flew off.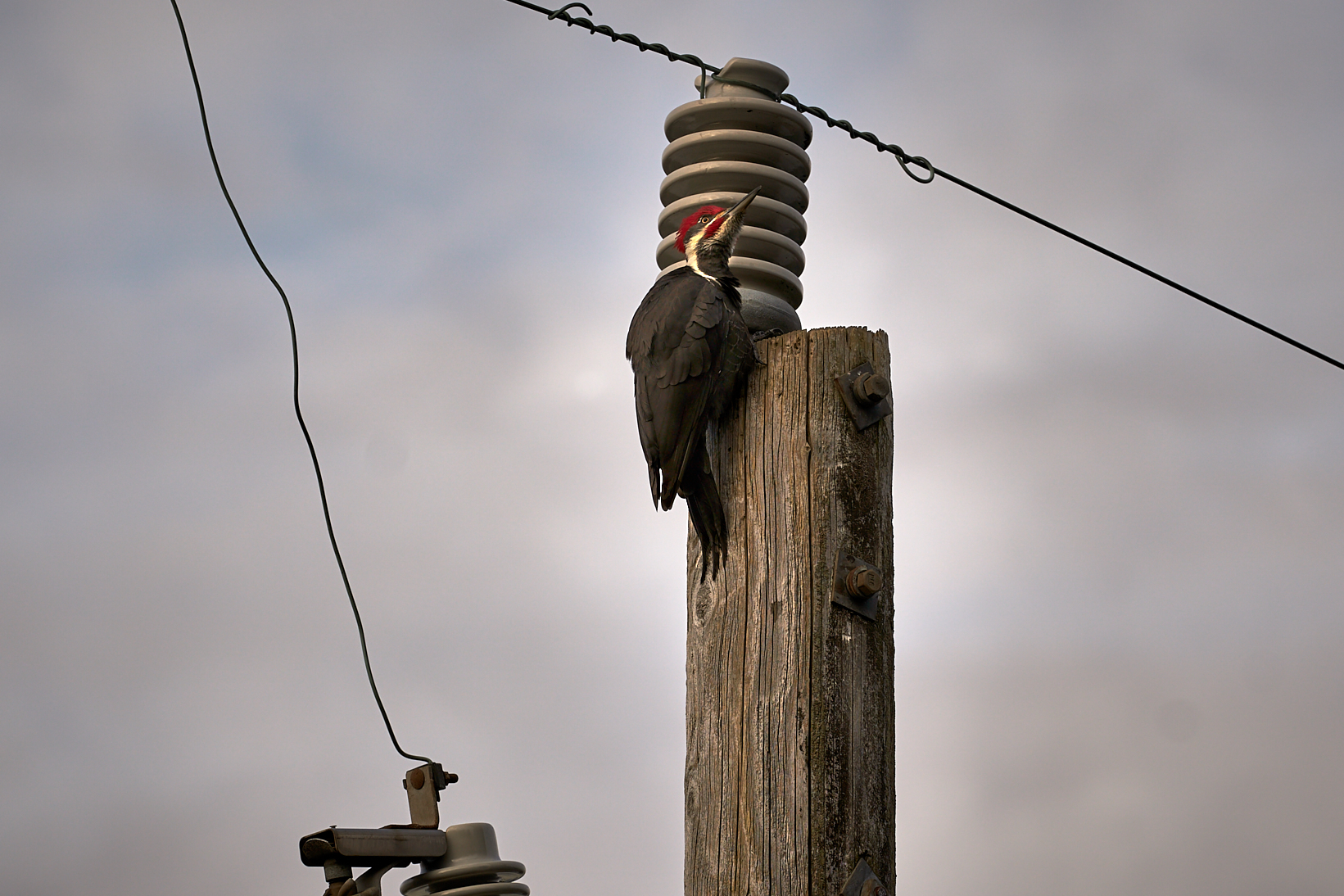 There's a setting that shifts the control area to the right half or right quarter of the screen if your nose interrupts the focus like mine does. When my hands got cold on the shoot in this edit, I was able to focus using my nose. So that was good—it has nose focus. Where the touch screen applies most is video; however, when I tried it, it bumped the camera. The excellent AF held the subject though and I guess over time I could perfect focus pulling with the touch screen.
An issue inherited from the a6300, and such a small body is overheating when shooting long clips of video. The a6500 handles it better. (The Camera Store TV did an independent test with several a6300 and a6500 bodies, and the a6500 could shoot several times longer than the a6300 before shutting off.)
Finally, although the 4K video quality is spectacular on the a6500, there's no headphone jack to monitor audio output. Such an omission relegates the a6500 from a primary camera to a B-roll camera because no video pro is gonna risk wrong audio levels.
Where the a6500 does work great, is video taken at a shoot for Instagram or some extra flavor, like this.
…
My daily shooter is Sony a9 II with a vertical grip and various Sony lenses attached like the FE 20mm F1.8. Find more gear recommendations in our shop. As an Amazon Associate I earn from qualifying purchases.