Sony seems intent on winning in the outdoor market and I guess getting their cameras on the sidelines of sporting games too. Legendary photographer Neil Leifer joined Sony's Artisan of Imagery program. Once we see his new shots, know that he's shooting with an AF system that detects and predicts more subjects, more accurately than anything else on the market. And, this is likely the setup he'll have—at least one of them.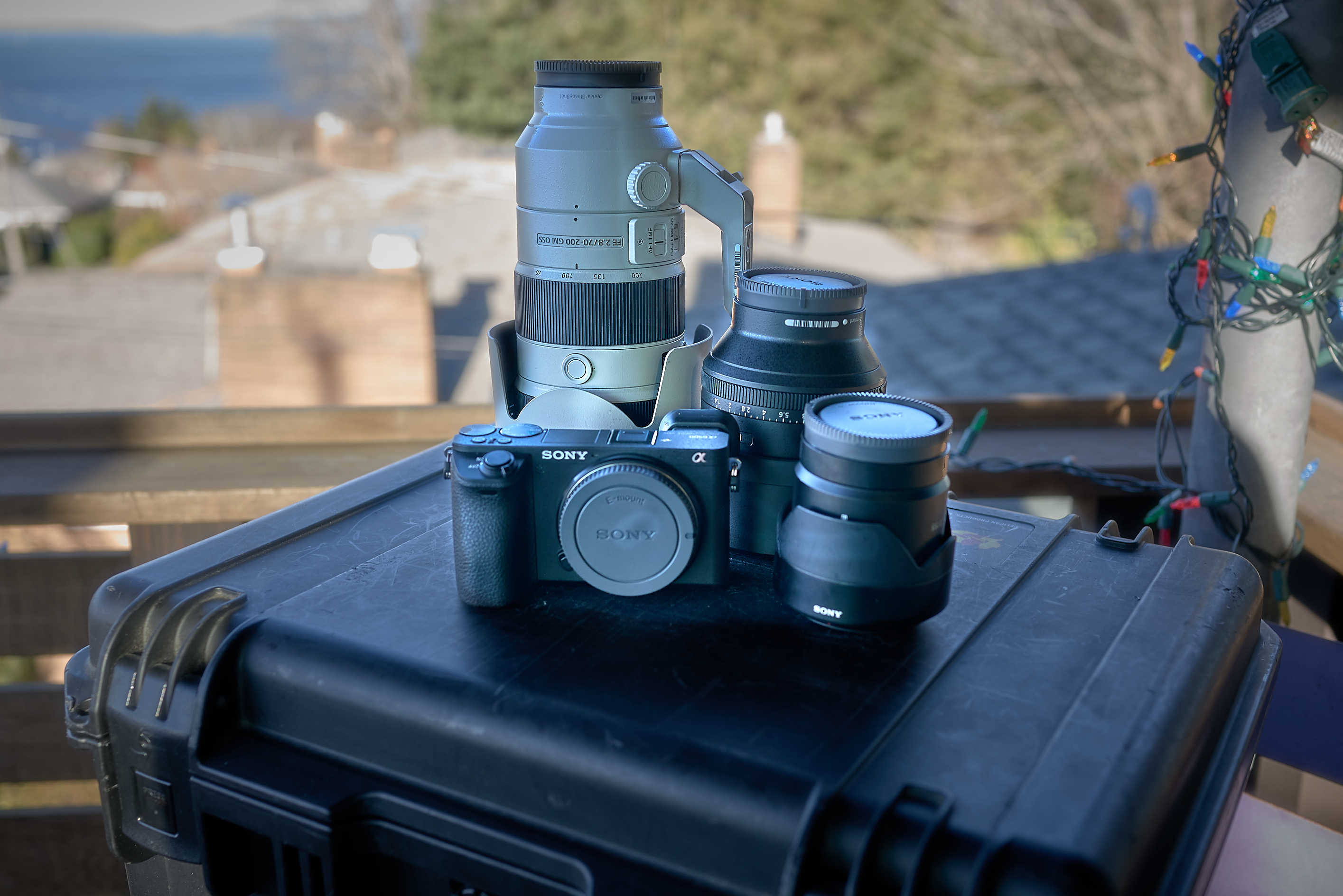 Sony sent me this kit after the Austin media event as a follow-up. For a review of the a6500 see David's article for DPMag that includes photos from me and taken around Seattle. I'll have more photos from the a6500 in the new year.
For now, consider the setup I was shooting with including a $1,398 body and a $2,598.00. Combined, that's a couple grand less than a 1DX body…. And, as David said in his review
The image quality on the Sony a6500 rivals that on full-frame professional cameras and reveals incredible detail and tonal range.
…
My daily shooter is Sony a9 II with a vertical grip and various Sony lenses attached like the FE 20mm F1.8. Find more gear recommendations in our shop. As an Amazon Associate I earn from qualifying purchases.