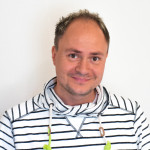 Richard Larssen is an incredibly active photographer
on Flickr
for years where he's amassed nearly 9000 followers and more than six million views. His landscape work—especially his images of the magical auroras are stunning to look at. We covered a photograph of his, an amazing image of a sunset through the bullet hole on a cemetery cross
in this piece
.
He's also a frequent contributor on various Sony Facebook forums and on the E-mount forums on
Digital Photo Review.
 His work has been featured in numerous magazines, calendars and he has been featured in the book "The Art of Photography" by Al Judge.
Larsen says that photography is " not about showing people what i see through the viewfinder but to show them the way i want to see the world."
Where are you from, and where do you live now? 
I come from a small town in the south west of Norway called Egersund. I live in a beautiful island called Eigeroy which is located right outside the city.
How long have you been a photographer? 
Even though i have taken some photos and owned different cameras at many point of my life I would say it has been seven years since I first bought a Panasonic compact camera and started taking photos of the surrounding landscape and nature, posting it on my (then) fresh Flickr Account.
What type of photography do you specialize in? 
I like to experiment with the camera and try out new things and ideas but landcape photography is the most fascinating, because it brings me close to nature and it is great to combine photography with hiking and exploring the surroundings. I mostly do mirror reflections, long exposure sunsets and seascapes with the use of ND filters. I recently got interested in nightshots and astrophotography as well.
Do you consider yourself a professional or an enthusiast photographer? 
I like to call myself a semi-pro because I sell some of my work, mostly on canvases and I also take small jobs. I have recently started a one man business so I am exited about the future. I am also just as much an enthusiast photographer because I really love taking photos, especially landscapes. There is nothing like waiting for that perfect sunset, grabbing the camera gear and getting that shot I hoped for.
What did you shoot with before your current Sony gear?
Before I shot with Sony I shot with a Panasonic Lumix TZ-7 pocket cameras and after that a Panasonic Super Zoom, all in jpeg. I got to a point where I felt that the equipment stopped me from evolving so I wanted to move over to the DSLR world, even though i did not like using them.
In December 2010 I went to the local camera store and ended up bying a Nikon D90 which was old but cheap.
I took it home, tried it for a couple of hours and retured it to the store the same day. It was huge, it was heavy and it had a flapping mirror I saw no use of. I got interested in another camera in the store the same day, which was the newly released Sony SLT A-33 with the brand new SLT technology.
It had a tilting screen, it had an EVF and it was small. And it could do so much more than a regular DSLR at that time. I did not use it for long before I bought the A55 which was even better and then I also started shooting in RAW format.
A while after that I got into a love and hate relationship with the Sony A77. A fantastic camera but i never got used to the bad low light performance, too much noise on low light values. Now I have sold all my A-mount gear and moved over to E-mount.
What made you decide to buy Sony gear?
It was the SLT technology that first got me into Sony. No flapping mirror, a good EVF, tilt-screen and size and weight.
What Sony gear do you use 
I also use the Nex-6 which is a fantastic camera, it will soon be replaced with the A7000, if it is to be called that on release. I also had the Sony RX-100 but sold it a while ago, wanting to buy the new
RX-100 MK III
. Now MK IV is just around the corner so I will wait to see the difference between the two before I decide which one to buy.
What are your thoughts about shooting with your Sony gear, and specifically versus other gear you've used? 
I really love shooting with Sony cameras, The IQ  and dynamic range is great in their sensors. For landcapers as myself i really feel Sony E-mount is a good way to go, so easy to use and to carry around. The EVF and tilt screen is great. I use tripods most of the time so the tilt screen is a must. I can also mention the
timelapse app
, that is a great feature but i think Sony should have made it free and standard in the camera. What i dont like about sony is that they do some odd decisions, like taking away the digital level gauge on the A6000. I also hope they will move over to touch LCD's. Lenses are also quite expensive.
Can you pick one of the photos and tell us about it. How you thought of capturing it, how you went about capturing it and what makes it special for you.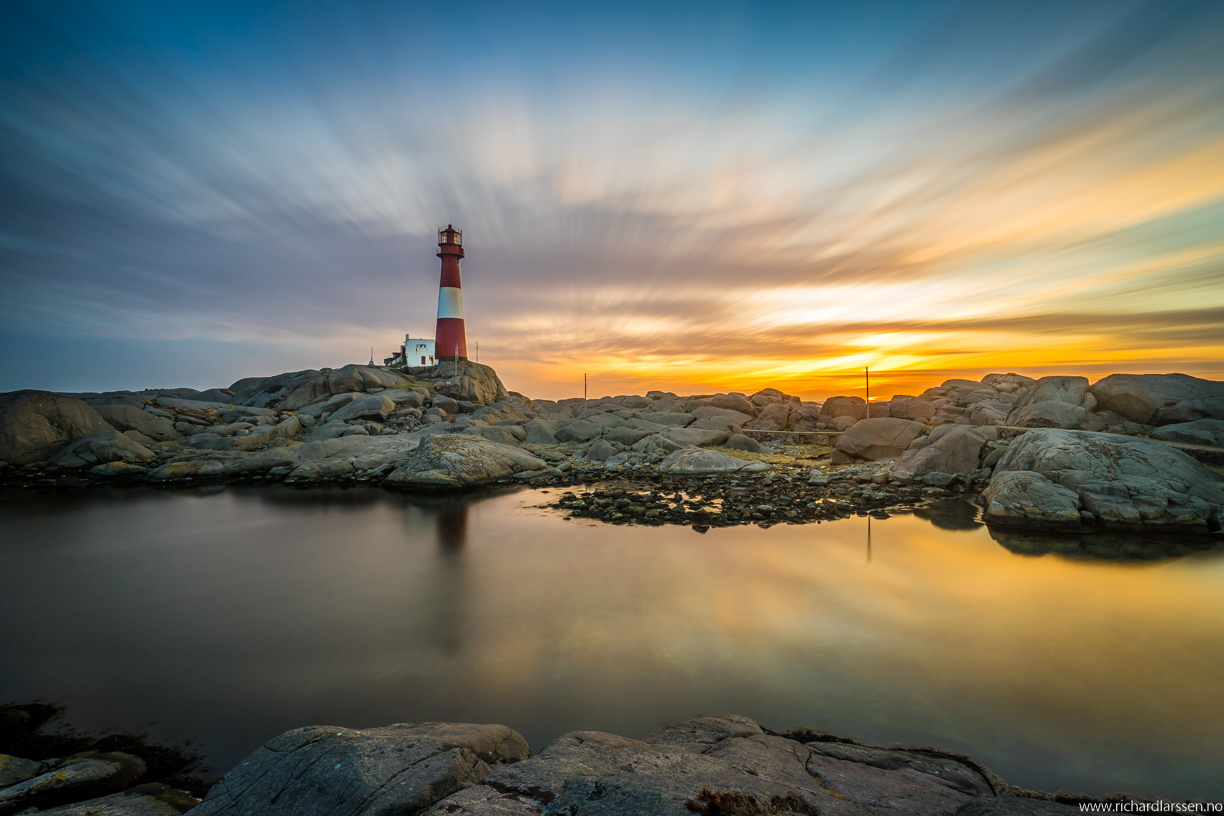 I really have a thing for lighthouses, and i happend to live almost right beside one of Norways most beautiful ones, Eigeroy lighthouse. This photo is taken in early April. I hiked out there, hunting the pefect sunset as i always do.
I got there just in time to set up my
Sony A7
 with FE 16-55mm on the tripod. I usually like to be in a place about an hour before sunset so i can make all the right preperations. A lot of things can happen in one hour here on the west coast. Sometimes the sky can go from grey to blue and vice versa in almost an instant.
I took some test shots with normal shutter speeds and decided to do a really long exposure because the conditions were perfect, almost no wind and the sun was behind a thin layer of clouds. I put on a 10 stop ND filter, pressed the IR remote and exposed for 297 seconds on F/11, ISO 100 and it turned out really nice. The photo is edited in lightroom 5.6 from RAW. It now hangs on the wall behind me on canvas
…
My daily shooter is Sony A1 with a vertical grip and various Sony lenses attached like the FE 20mm F1.8. Find more gear recommendations in our shop. As an Amazon Associate I earn from qualifying purchases.