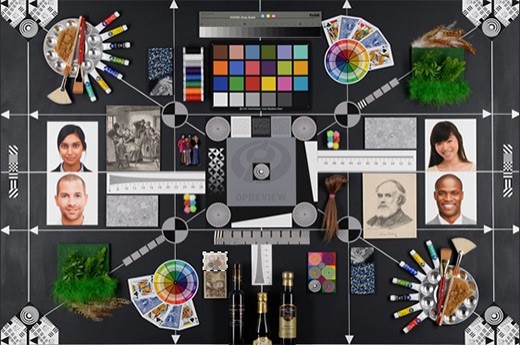 The first review we've seen of the shipping Sony RX1R II is from DP Review
The Sony RX1R II is the kind of camera that turns heads. With its full-frame 42.2MP sensor, fixed 35mm F2 lens, optical variable low pass filter and a 399-point phase-detect AF system that's much improved over its predecessor, it's just about in a class of its own. We've had a full-production model for a few hours – just enough time to get it into the studio to see how it handles our test scene.
As you'd expect, a lively comment thread ensues and mostly debating their studio test scene v. normal photography.
"When pointed at a flat field from barely a meter away, yeah – sharpness drops off towards the corners. For normal photography, it's irrelevant." — Barney Britton

My goodness. I hope there's some issue with the testing, because if not, it's completely apparent that the lens cannot in any way do justice to the 42MP sensor. Then again, it doesn't even look good when downsampled to the same resolution.

I would suggest shutter shock, but it's just as soft at all ISOs and shutter speeds.

As it stands, unless there's some issue with the testing methodology, this is not a camera I can imagine anyone wanting to spend $3300 on. The image quality looks no better than the original RX1R. — Androole
My take? I shoot outside on the street, and our test studio doesn't have lens charts. But we will certainly put the RX1R II through its paces when our test unit arrives next week to review from our friends at B&H.
…
My daily shooter is Sony a9 II with a vertical grip and various Sony lenses attached like the FE 20mm F1.8. Find more gear recommendations in our shop. As an Amazon Associate I earn from qualifying purchases.