Still in the afterglow of the a6300 launch and with a bit of jet lag, it's time to wrap up the rest of the a6300 press coverage. Sony is so confident in their tech and with best-selling camera sales figures to back it up, their marketing language has taken on an aggressive tone like, "Technology that puts the final nail in the DSLR coffin," and, "The SLR had a good time, time to pass the baton to mirrorless." If you haven't already switched, just let the specs from the incredibly-capable a6300 convince you:
New 4D AF system with a massive 425 focus point density
Shooting speeds up to 11fps and at 8fps uninterrupted in Live View
Internally-recorded 4K at 100Mbps in super 35 format from an oversampled 6K image without line skipping or binning
Newly-developed 24.2 megapixel APS-C EXMOR CMOS sensor
External Mic jack that supports XLR via the Sony XLR adapter kit S-Log Gamma recording
The camera will be about $1000 when it's available in March.
For video, the α6300 produces a high-quality 4K file from a 6K signal in Super 35MM format without having to use an external recorder and it includes an external  audio jack. Shooting action, street photography and sports, this camera is tailor-made for you; who me?
Yes YOU.
Our posts
and sample images from the G Master Lenses, like this one.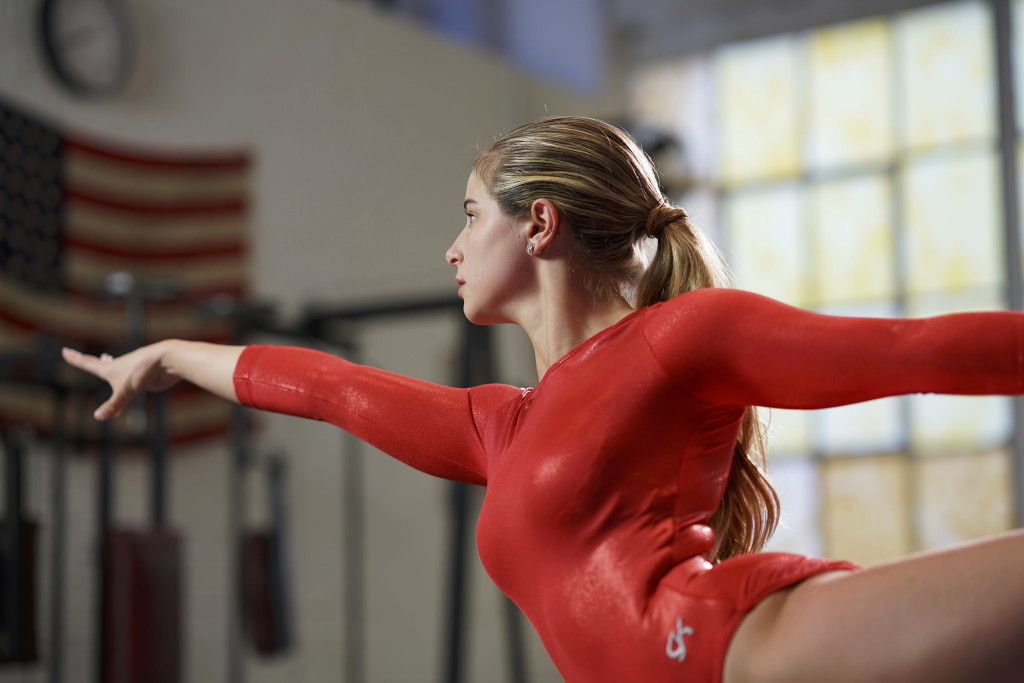 What the Rest of the Press is Saying
From DPReview
Oh, wow… Sony announces 24MP α6300 with incredible AF and 8 fps live view bursts. Perhaps the biggest news is that the α6300 is capable of uninterrupted live view at up to 8 fps, potentially addressing one of the biggest shortcomings of mirrorless cameras when it comes to fast action shooting. Traditionally, mirrorless cameras tend to show only a stop-motion sequence of last-shot images at the highest shooting frame-rate, which makes it hard to follow a subject and keep an AF point over it. Live view in between short blackouts at 8 fps brings the α6300 much closer to the experience of a DSLR with optical viewfinder. At the launch event in New York this morning, Sony showed a video reminiscent of Nikon's recent DSLR vs. mirrorless comparison for fast action shooting at CES, albeit comparing the α6300 to a <$1000 DSLR. Results looked impressive." -Barney Britton, Richard Butler, Rishi Sanyal, DPReview.com
From Imaging-Resource
 The Sony α6300 keeps most everything which made its predecessor so popular, but makes some very worthwhile changes. Key among these are a new image sensor and updated image processing algorithms which, together, bring lower noise levels and much-improved autofocus. There's also a brand-new, higher-resolution electronic viewfinder, and its made all the more useful by the ability to shoot with a live-view feed at rates of up to an impressively-swift eight frames per second. Add in some great refinements to the camera's video capture capabilities, and the Sony α6300 looks to be a very promising product indeed. –Mike Tomkins.
From CameraLabs
"The new AF system is where the α6300 really impresses, which is itself an achievement given the two year old α6000 still out-performs most rivals today. Enable AFC and you'll see a cluster of tiny AF points buzzing around the subject, but if you're familiar with the α6000 you'll notice the acquisition is now faster and the system follows the desired subject with improved confidence and accuracy. You'll also notice the density of AF points increases around the subject being tracked and it's fascinating to see how well it works in practice – I tried it with two boxers sparring with each other, dancing unpredictably, and the α6300 stayed on the target wherever they went on the frame. And across the frame it went too – the old α6000's AF array was already pretty broad, but the new α6300's AF coverage essentially covers the entire frame area. It's extremely impressive." –Gordon Laing.
From The Verge
The α6000 was once Sony's best mirrorless camera. But it has been passed by the company's α7 and RX100 lines, which have received continuous updates in the last few years. The α6300 looks like it could put the smaller Alpha line back in contention with its siblings when it hits stores in a few weeks." – Sean O'Kane.
From Digital Trends
Perhaps most exciting is the camera's on-sensor phase-detect autofocus system (4D Focus). Sony claims that it can lock focus as quickly as 0.05 seconds; the α6000, which previously had the "world's fastest" claim, clocked in at 0.06 seconds. Speed is one thing, but the α6300's AF is also more accurate, thanks to the 425 AF points that cover the entire frame; Sony says it's currently the most you'll find in an ILC." –Les Shu.
From NewsShooter
The camera has perhaps the most sophisticated AF system seen in a compact system camera to date. For stills it uses what Sony call 4D FOCUS. This has incredibly fast acquisition time and a whopping 425 phase detection AF points. It can shoot 11 frames per second with continous AF. For video the autofocus system is claimed to be twice as fast as the α6000. AF speed and tracking sensitivity are adjustable. Whether this translates into something more usable than the α7S II AF is unknown right now. The demo video looks impressive but perhaps the more important question it how it handles human faces on the move. It is possible that the new AF system could actually be a competitor to current leader – Canon's Dual-Pixel CMOS AF. –Dan Chung
From NoFilmSchool
The α6300 continues Sony's march to ever cheaper cameras with better and better features. This 24 Megapixel APS-C cam has 4K UHD up to 30fps, 1080p to 120fps, S-Log2/S-Log3, and even has uncompressed 8-bit 4:2:2 4K out of the HDMI for recording to something like the Odyssey 7Q+ or Atomos Shogun/Ninja Assassin. Though it technically uses a 6000 x 3376 recording area for the 4K videos, Sony says they aren't pixel binning, which means that the 6000 x 3376 is being scaled down to 4K, something that should actually help a bit with noise. –Joe Marine, NoFilmSchool.com
From Tom's Guide
The Sony α6300 is the successor to the company's popular but aging α6000, which is one of our favorite mirrorless cameras. The wait was worth it: I held down the α6300's shutter for about 20 shots, and the camera showed no signs of slowing down. It retained focus on the subjects even as I moved the camera around while continuously shooting, and each image looked crisp when I played them back on the α6300's 3-inch tilting LCD. Unfortunately, as the units we were playing with were not final, Sony declined to let us share sample images from the new cameras. –Cherlynn Low, TomsGuide.com
From DigitalPhotoPro
Sony just announced the successor to its wildly popular a6000. The new α6300 is built around a new 24 megapixel APS-C sensor that incorporates copper wiring to increase speed and sensitivity and promises to leave the competition in the dust when it comes to performance. Billed as having the "world's fastest autofocus," with the ability to lock in focus as fast as 0.05 seconds, the α6300 also offers a record-breaking 425 phase detection AF points across the frame. Add 4D focus, shooting speeds of up to 11 fps with continuous AF and exposure tracking, as well as up to 8 fps when using the LCD for tracking, and you've got one helluva fast camera." –Theano Nikitas, DigitalPhotoPro.com
From Shutterbug
So what does the new Sony α6300, which like its predecessor also uses an APS-C sized sensor, have to add to the equation? We had some hands-on time with a sample of the α6300 at a press event this morning to introduce the camera and came away impressed. –Dan Havlik
If this camera performs as well as they say it's going to, it will be a complete game changer. –Ted Forbes
Amazon lists the a6300 as unavailable, but B&H has it on their site with an expected availability date of February 10th.
…
My daily shooter is Sony A1 with a vertical grip and various Sony lenses attached like the FE 20mm F1.8. Find more gear recommendations in our shop. As an Amazon Associate I earn from qualifying purchases.