Speaking of competitors, while Nikon's lack of mirrors tech doesn't inspire what we're into, no disrespect for a 100 years of cameras. Nikon introduced their milestone with an edit and new website. My fav Nikon moments are the scenes from King Kong when Jeff Bridges is taking photos with an F2 at a whopping 5 FPS.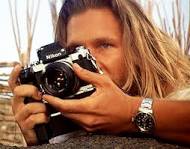 Nikon will celebrate the 100th anniversary of its establishment on July 25th of this year, as proudly announced by Nikon Singapore Pte. Ltd. today. Since its establishment as Nippon Kogaku K.K. in 1917, Nikon has provided the world with unique value based on its opto-electronics and precision technologies.

We at Nikon sincerely thank everyone, from our loyal customers to anyone with a stake in our success, for the support in the development of our company over its 100-year history. As part of our 100th anniversary celebrations, we have established the Nikon 100th Anniversary logo and to introduce a special Nikon 100th website.
…
My daily shooter is Sony A1 with a vertical grip and various Sony lenses attached like the FE 20mm F1.8. Find more gear recommendations in our shop. As an Amazon Associate I earn from qualifying purchases.