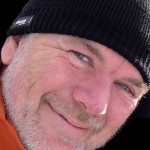 Jeremy Lavender is a traveling photographer living in Central scotland. Lavender works primarily in landscapes, seascapes, commercial work, street photography, modeling and studio work. You can find his work on his website and on his Facebook page.
Where are you from, and where do you live now?
Initially from Belgium and after living for over a decade in the Americas and the Caribbean, I'm back in Europe. I'm now living in Scotland.
How long have you been a photographer?
I'm a photographer since over 35 years.
How did you get started in photography?
I had few family members having nice SLRs and taking pictures mostly at family events. One of them also had his own darkroom and was kind enough to share his knowledge with me. I was around 15 when I got my first SLR and before that I was already playing around with smaller cameras.
What type of photography do you specialize in?
Landscape, Abstract, Portrait, Street Photography
Do you consider yourself a professional or an enthusiast photographer?
Are we not all a little bit of both?
OK, I'm a very enthusiastic full-time professional photographer 😉
What draws you to photography?
At first, the incredible opportunity to freeze moments of time and to see them again and again. Second, the ability to reproduce and share my very own personal way of seeing the World around us.
How does photography change how you approach or see the world?
There is a lot to speak about here. Not sure I'll be allowed 200 pages of writing 😉
Well, to go to the essentials, I'd like to "pin" two important things in my photography work:
1. Nature/Landscape Photography: Probably the most beautiful and amazing thing anyone can have for free and in abundance on this planet but unfortunately so often taken for granted or even worse, not taken care of. When stepping down and making nature/landscape photographs, you are noticing about everything in your surroundings, from the smallest chewing-gum paper trashed on the ground up to the huge damages done everyday for the sake of "evolution". Without being an extremist for a cause (even if it is a good one) my daily photographic work, since several years, made me well aware of how much we are damaging our most wonderful and useful resources. So, yes, actually I'm a lot more careful and respectful with Mother Nature.
2. Street Life Photography: to me, the most efficient way to step out the rat-race and to watch others still caught on it. More seriously, taking the time to observe people on their daily life is teaching you so much and at the same time it is opening your eyes about what we do right and what we do wrong. Very useful to make you understand what is really important in life and so much fun to be able to chat with anyone on the street and to listen to the stories people are willing to share with you. Another great thing is the progressive and perpetual learning of the "Street Life Mindset"… Something is always happening there, at any time and with a little experience, you'll "feel" it even before it happens. Oh, and did I say about the amazing candid portraits you can make too. "Street Life Photography" is the best way to (re)learn what social life, what social contact with others really means and to be aware of situations you cannot even see or think about when caught on your busy daily life.
What did you shoot with before your current Sony gear?
My first new SLR was a CHINON CM-4 followed by a CHINON CG-5. It was back at the end of the 70's. After that, I became a Nikon fanboy for over 25 years. My first Nikon was the NIKON FA. I had several Nikon SLR and DSLR bodies.
I make a move to the mirrorless system with the Fujifilm X-Pro1 in 2013 as well as a Fuji X20.
What Sony gear do you use?
– Sony A7 Mk2
– Sony A7R
– Sony A6000
– Battery Grip for each body
– Sony/Zeiss FE 16-35mm f/4
– Sony FE 28-70mm
– Sony G FE 70-200mm f/4
– Sony F E 18-105mm f/4 (A6000)
– Minolta Rokkor 50mm f/1.7 with Fotga adaptor
– Helios 44-2 56mm f/2 with Fotga adaptor
What are your thoughts about shooting with your Sony gear, and specifically versus other gear you've used?
Pros:
– Size and weight
– Build quality
– Technical innovation
– Picture quality, colours
– Lens quality
Cons:
– Ridiculous battery life
– No way to completely turn off the LCD back panel
– No way to set-up a minimal shutter speed with auto ISO
– No silent shutter
How could Sony improve their gear?
To me, not really much to do. I'm really amazed with what they've already done 😉
Having longer battery life will help a lot and avoid to have lot (way too much) spare batteries on each bag.
Compared to the initial 7 series which was already more than great, the Mk2 is a huge step forward in terms of ergonomics, build quality and technology add-ons. The newly announced A7R Mk2 is confirming that and this encouraging for the future of this sytem.
Tell us about one of your photos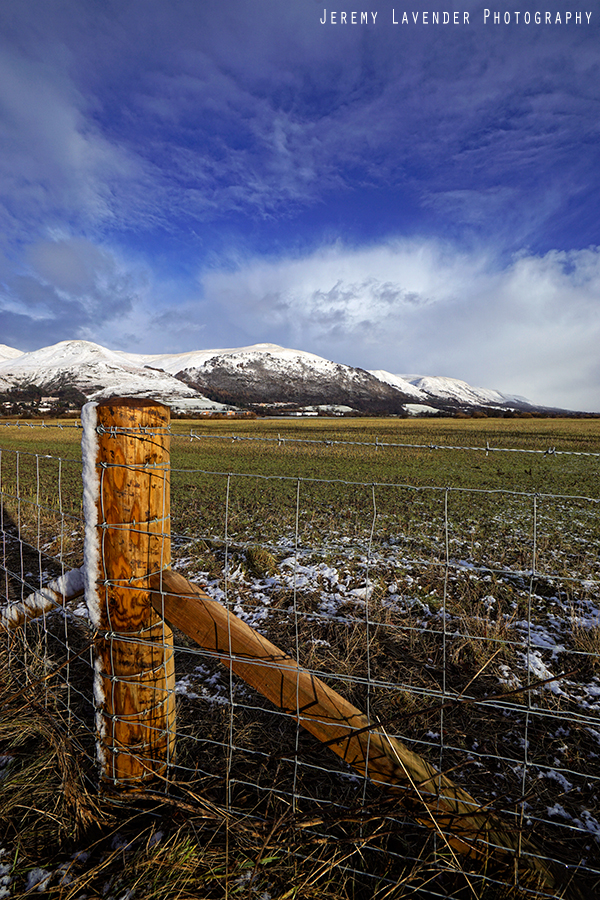 One of the very first pictures I took with my new Sony camera and only a few weeks after moving to Scotland… so a lot of new things on this one.
The camera is the A7 Mk2 and the lens is the Sony/Zeiss FE 16-35mm f/4. And the whole story is… I just got my new car (one more new thing to add for this picture) and was enjoying driving around the countryside of this place (Country) I moved in not so long ago. Then I noticed this spot on the side of a curvy road, where I could park the car and take some pictures of with a lovely background… I know, I know… Sounds familiar right? 🙂 Anyway, after shooting the car I went on the other side of the road to simply enjoy the beautiful scenery. It was January 2015, it is about 3-4 miles from where I'm living and this picture has the 00044 which after tests and car shooting makes it one of the very first taken with my new Sony gear.
…
My daily shooter is Sony A1 with a vertical grip and various Sony lenses attached like the FE 20mm F1.8. Find more gear recommendations in our shop. As an Amazon Associate I earn from qualifying purchases.