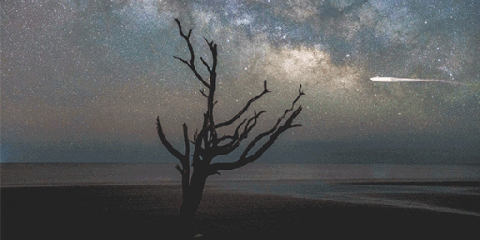 Writing for Popular Mechanics and Yahoo!, Zach Grether shares how he photographed a SpaceZ Falcon 9 landing by accident, like he just had his camera on, a Sony a7R II with Zeiss Otus 28mm f/1.4.
At 1:21am on May 6, 2016, SpaceX continued its run of aerospace brilliance with a night launch of its Falcon 9 rocket, carrying its Japanese communication satellite payload to geostationary orbit. The most spectacular portion of this event was the first successful night landing of the Falcon 9's first stage onboard their floating platform called "Of Course I Still Love You." While this was not the first successful landing for SpaceX, it was the first one at sea at night and also one that they predicted to have a high probability of failure due to the dynamics involved with the much higher energy needed to send the satellite to a higher orbit than previous launches.
What does that have to do with our photographer friend? Well, he continues…
I was on Hunting Island in the southern portion of South Carolina doing what I love to do, shooting the Milky Way…. and I captured the moment! This was my 3rd time out with my new gear, the Sony a7R II and Zeiss Otus 28mm f/1.4 and I can't tell you how ecstatic I am with both of them in this early honeymoon stage, as they are providing me with the sharpest, most beautiful night skies I've ever seen without using star tracker equipment.
You know what they say about being in the right place at the right time, and with the right gear! Zach continues the story with a how-to for the astrophotographers and praises the Sony a7R II. We know how capable the Sony Alpha cameras are sure, but hadn't considered them for once-in-a-lifetime shots like this. If photographing celestial beings is your progression or maybe a future hobby, read the rest of the article. Zach's setup cost about $12,000.00 for the A7R II and lens from Amazon or B&H.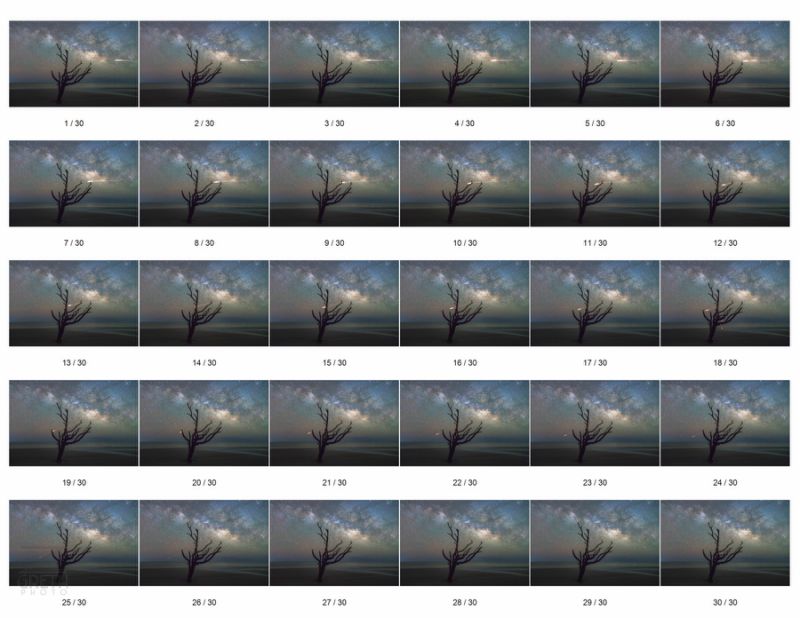 …
My daily shooter is Sony a9 II with a vertical grip and various Sony lenses attached like the FE 20mm F1.8. Find more gear recommendations in our shop. As an Amazon Associate I earn from qualifying purchases.