Considering there isn't a poor-quality system on the market these days; especially, mirrorless, the question we're asking when reviewing a body, lens, and adaptor or any combination of those items is how it helps express a photographic style. Well, this morning, when I grabbed my old A7R with the Sigma MC-11 adaptor attached to a 35/f1.4 Art lens for a bicycle shoe shoot it definitely expressed my style. Sony paired with Sigma is the best example so far of a system made for a blogger like me. Early Alpha Series adopters fiddled with the first generation of lens adaptors. Shot manually too and without AF, Focus Peaking, and Eye AF or other Sony body features. That's great when the expectation is for a relaxed shoot, or a particular look, like I get from a 25-year old Nikon lens. But in a rush to bang much content out before the holiday weekend, I wanted to spend the least amount of time with the shoes, and get the maximum results.
The Sigma smart adaptor and lens is really about pointing, shooting, and getting publishable results. Minimal time in post too. After getting those shots today, I spent more time writing the words, and getting the review out—great shoes btw. A bonus frame was when Cap'n the Pug came to investigate what I was doing at the basement door. Also see this shot of a local beer brewer. Good stuff, and I'm thrilled with the results. Brian Smith was too. See his comment about the MC-11 on his blog.
The 35/F1.4 it's one of Sigma's top selling lenses and the first lens in their Art line. It paves the way for what to expect from an Art lens and how healthy the Sony ecosystem is. Pair quality materials, firmware updatable with the USB dock, a 4 year warranty, in a sharp and reliable lens, and you've got a real winner—it's their flagship and a system that's perfect for a blogger like me on deadline, and budget.
The lens costs about $500.00 less than the comparable Sony lens or $250.00 less with of the adaptor. That leaves budget for another lens from Sigma or an ancient Canon found at a camera store…..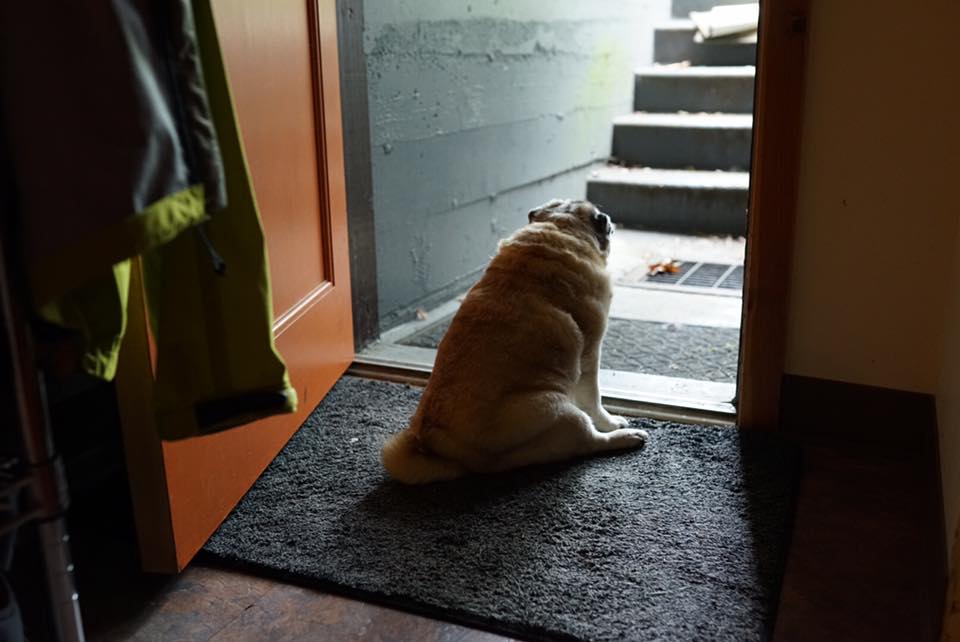 Marketing Language
The lens is equipped with technology including a Hyper Sonic Motor (HSM), floating internal focusing system, SLD and FLD Glass elements. The HSM ensures quiet, high speed, accurate autofocusing while the floating focusing system allows for superior optical performance with subjects at a closer shooting distance. The SLD glass elements along with the FLD glass elements, which are equal to fluorite, help correct both axial and chromatic aberration. The large 1.4 aperture make it ideal in low light and the lens is compatible with the Sigma USB dock and Optimization Pro software to adjust and fine tune focusing parameters. The Sigma 35mm 1.4 DG HSM is a must have for any camera bag.
What's most important in all that Sigma lens tech is that the MC-11 adaptor fires off Sony's AF, Focus Peaking, and Eye AF. I used it with my fav mode DMF, and all worked so well, I didn't notice anything other than I was shooting with a really nice lens; and, getting the shots I wanted. Popped a pair of black shoes in overcast natural light, pretty well.
 Lens Features
35mm focal length
Fast F1.4 maximum aperture; F16 minimum
Hypersonic Motor (HSM) focusing with full-time manual override
0.3m closest focus, offering 0.19x magnification
Available for Canon, Nikon, Pentax, Sigma and Sony mounts.
Lens Specs
Lens Construction: 13 Elements in 11 Groups
Angle of View: 63.4º
Number of Diaphragm Blades: 9
Mininum Aperture: f16
Minimum Focusing Distance: 30 cm / 11.8 in
Filter Size (mm): 67mm
Maximum Magnifications: 1:5.2
Dimensions: 77mm x 94mm /3in x 3.7in
Weight: 665g / 23.5oz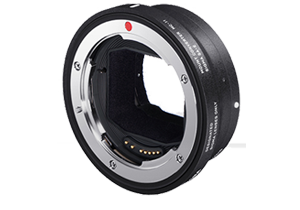 Mount Converter Specs
Adapt Sigma Canon Mount or Sigma mount to Sony FE system
As new compatible lenses are released, control data from MC-11 is updatable via personal computer
Accessories Included: Front and Rear cap
Buy the MC-11 and 35/F1.4 from Amazon, directly from Sigma, or B&H and enjoy your time with it. Sigma sent us the lens and adaptor to demo. They are also an advertiser on SonyMirrorlessPro.com. Find the high-rez photos on Flickr.
…
My daily shooter is Sony a9 II with a vertical grip and various Sony lenses attached like the FE 20mm F1.8. Find more gear recommendations in our shop. As an Amazon Associate I earn from qualifying purchases.