David LaRochelle is a forty year veteran of photography and a fan of the Sony a7 system. Unlike many shooters that transitioned to Sony from other digital platforms, LaRochelle came from the film world, where he shot with a lot of medium format systems.
His beautiful fashion and glamor work caught our eye, with excellent composition and incredible detail. You can view more of his work here.
How long have you been a photographer? 
I have been learning the craft over the past 40 years.
What type of photography do you specialize in?
People are my thing. Each one of us is completely different. Glamour, Fashion, Portrait.
Do you consider yourself a professional or an enthusiast photographer?
Professional
What did you shoot with before your current Sony gear?
I came to Sony from Film, Mamiya RZ, Bronica. Medium format mostly.
What made you decide to buy Sony gear?
The main reason I purchased Sony was the innovation Sony has made. I absolutely love my a7II. Live view, 5-axis stabilization, and more and more Zeiss lenses being released.
What Sony gear do you use?
I have the A7 and A7II for bodies. Lenses are the Sony 135 1.8 ZA(Favorite), Sony 16-35 Zeiss FE and Sony 24-70 kit lens.
What are your thoughts about shooting with your Sony gear, and specifically versus other gear you've used?
I love shooting with my Sony gear! One of the things that really impresses my clients and models is the WIFI. I was out in the middle of a shoot on a 200 acre farm and showed my client a shot that she loved. I asked her if she wanted to post it on her social media. She was shocked that I could do that from the middle of no where. Coming from medium format film cameras, I was impressed at the size and weight and plenty of pixels for me to print large prints. I frequently shoot with strobe and natural light. It would be nice if Sony could get the Multishoe to recognize a trigger and turn off the Live View instead of having to go into the settings or maybe I am missing something that would automate that for me.
Tell us about a favorite shot of yours.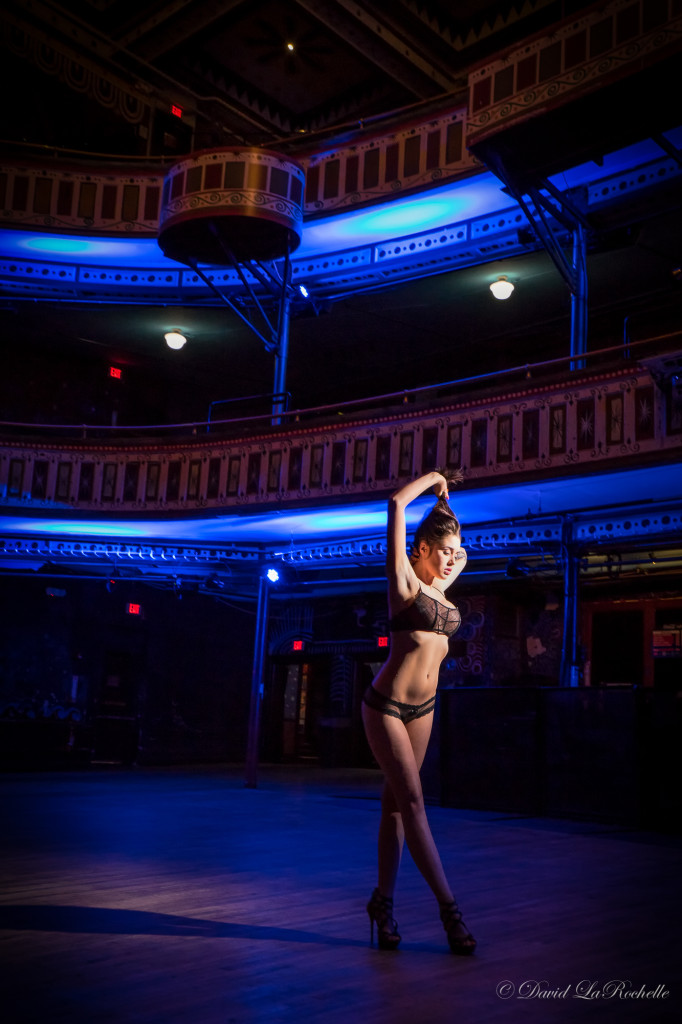 I had the opportunity to shoot this past weekend at The Tabernacle in Atlanta (one of our premiere venues for Concerts). The concept I had in mind was to show the location with a model included. I asked the manager if she could turn on the house lights knowing I could take advantage of the higher ISO and Stabilization in the a7II.
I knew from some tests that I could hand hold using the 16-35 Zeiss as low as 1/15 shutter speed and used my Sony M60 with a Gary Fong Snoot and grid to illuminate the model with a narrow beam of light.
…
My daily shooter is Sony A1 with a vertical grip and various Sony lenses attached like the FE 20mm F1.8. Find more gear recommendations in our shop. As an Amazon Associate I earn from qualifying purchases.