Jaron from Resource Magazine posted an MC-11 review. Last month, we shared our take on Sigma's adaptor and how well it worked for us with a Sigma lens; including, all of Sony's native functions. In a post that emphasizes comparison instead of the merits of Sigma's system, the review gets lost in what you can't do with adaptor, and distracted by what Tony Northrup tried to do in his video (included in this post).
So, to make a comparison, if you get into a Porsche you can't also drive a Ford at the same time. With the MC-11, Sigma offers a high-quality lens system for E-mounts that costs hundreds less than comparable Sony or Canon glass—that's the purpose and reason. Use another adaptor, like the Fotodiox for your old glass. After a long scroll, Jaron gets to that point
All in all, the MC-11 does exactly what it advertises: it adapts Sigma lenses to Sony E-Mount bodies extremely well, maintaining the experience you already have if you use native E-Mount glass. It's well built, offers the ability to upgrade it as Sigma fine tunes firmware moving forward, is really affordable and is a rather slim package on its own.
Then discounts it with a note of how the MC-11 works only with Sigma glass…see what I said about Porsche and Ford above, and Metabones does not fire off Eye-AF.
The MC-11 is a recommended purchase from us and put even simpler, imagine a Canon shooter with Sigma glass who's interested in a premium compact camera, like the A7R II. Sigma has a solution for that scenario. Here's an example from a bar shoot when the MC-11 and Art glass arrived….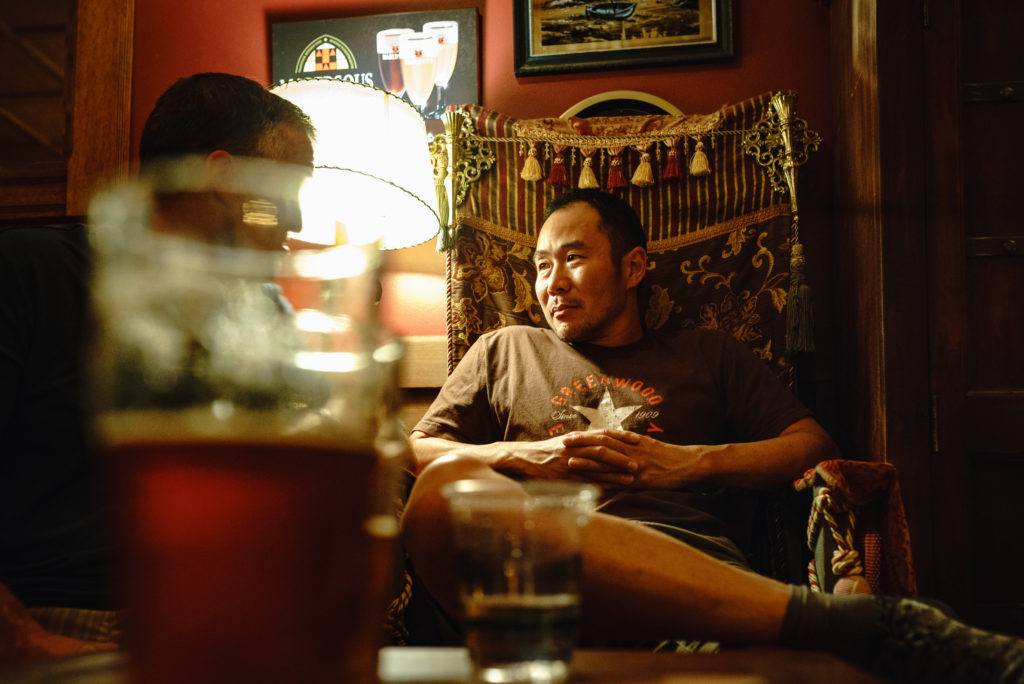 Please note that Sigma sent us the lens and adaptor to demo. They are also an advertiser on SonyMirrorlessPro.com.
…
My daily shooter is Sony a9 II with a vertical grip and various Sony lenses attached like the FE 20mm F1.8. Find more gear recommendations in our shop. As an Amazon Associate I earn from qualifying purchases.