We've been testing the new RX1R II in conjunction with Digital Photo Pro magazine for the last few days, and have had mixed results. Great image quality, but a number of compromises, which we'll go into detail about in our upcoming review.
One thing we noticed is that the 35mm lens that's built into the camera has a pretty significant amount of barrel distortion at the edges. That's not unusual for a "wide" lens—it's often seen on zoom lenses and wide-angle lenses. It's a tad uncommon on a 35mm, which tends to be considered the wide edge of "standard", but still "standard". It's not something we see on the Sony Distagon 35mm f/1.4Z lens, though sadly we didn't have that with us to directly compare the view.
We mention this because the lens on the camera is non-interchangeable, so anyone buying this camera to shoot landscapes or cityscapes is going to notice that barrel distortion. This is usually correctable in software, but we always prefer the lens not cause an issue in the first place.
What do you think? How does this distortion look to you? Take a look at the top of the Empire State Building
Distortion shot toward edge of frame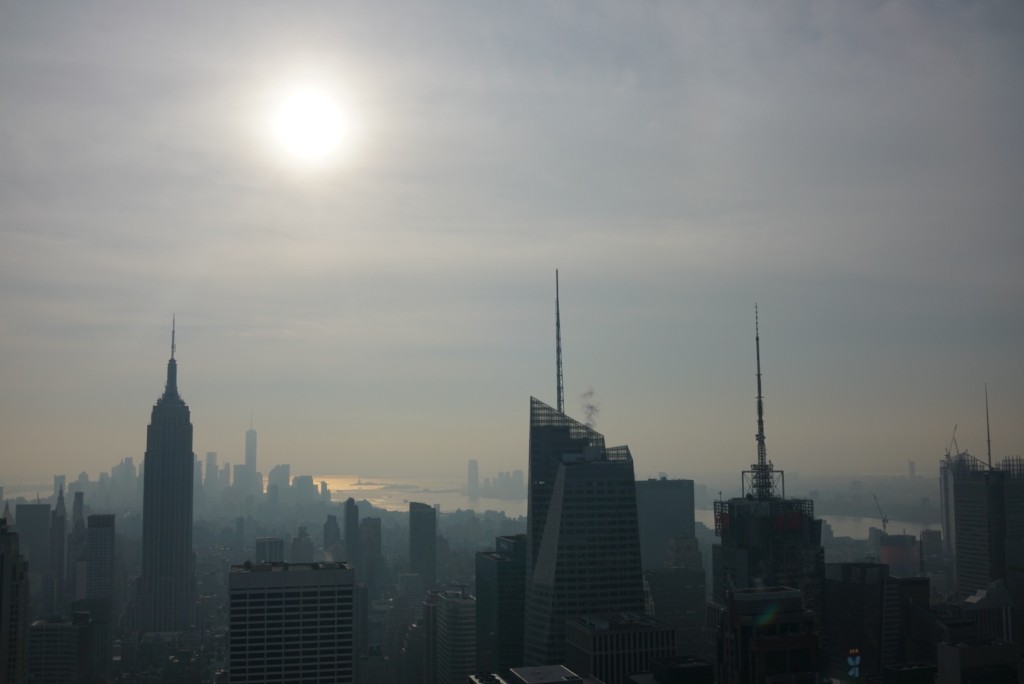 …
My daily shooter is Sony a9 II with a vertical grip and various Sony lenses attached like the FE 20mm F1.8. Find more gear recommendations in our shop. As an Amazon Associate I earn from qualifying purchases.