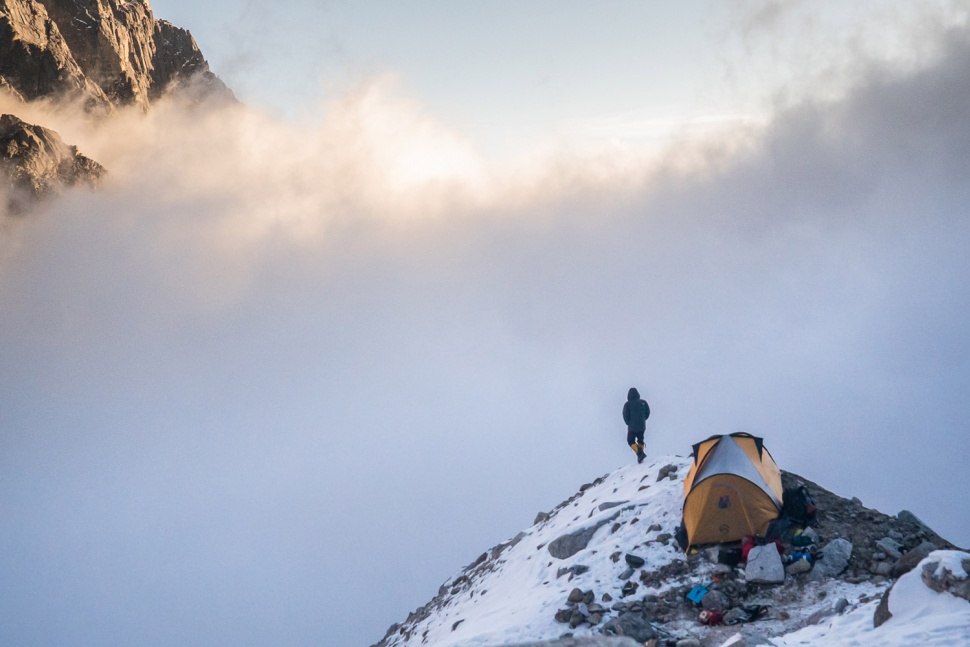 In an interview with Bill Schiffner for Digital Trends, Renan Ozturk recalls the NatGeo expedition to climb the remote peaks at the far eastern edge of the Burmese Himalaya and using GPS technology, solve the mystery of the highest mountain in Southeast Asia: Hkakabo Razi. The trip was later documented in the embedded video, featured in the magazine, and this spring for the Explorer series.

The expedition team's challenges included run-ins with warlords, having to cut gear in half (twice), running out of food and fuel, having all their spinning hard drives fail at about 13,000 feet, and then having to hike 100 miles through the jungle each way.
As you'll read in the interview, they were crushed by the epic conditions of the adventure and so was their gear, except for the Sony A7S and SanDisc 512GB cards. As Renan says, "Being able to have a small mirrorless full-frame camera and reliable solid-state storage really made these extreme stories possible to tell, and tell in a cinematic way."
If you have any concerns about mirrorless not being tough enough, Renan can reassure you.
…
My daily shooter is Sony a9 II with a vertical grip and various Sony lenses attached like the FE 20mm F1.8. Find more gear recommendations in our shop. As an Amazon Associate I earn from qualifying purchases.