Sony's US site has listed the date for preorder for each of the four new FE lenses announced recently.
The lenses are also available for preorder on the Sony website.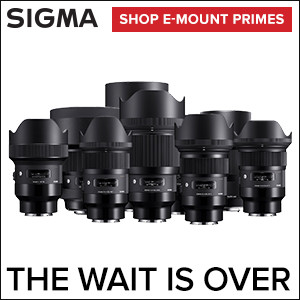 [icon type="rectangle" size="medium" name="camera"] These lenses are available to preorder on Amazon in the U.S.
Sony Distagon 35mm f/1.4 T FE ZA Standard Prime FE (SEL35F14z)
Sony 90mm f/2.8-22 Macro G OSS FE (SEL90M28G)
Sony 24-240mm f/3.5-6.3 OOS Standard Zoom Lens FE (SEL24240)
Sony 28mm f/2-22mm Standard Prime Lens
Sony 35mm f/3.5-22 Fisheye Converter
[hr style="dotted"]
[amazon text=Amazon&template=carousel&asin=B00U29GRQA, B00U29GNEG, B00U29GNC8,, B00U29GNEG, B00U29GNBO]
[hr style="dotted"]
…
My daily shooter is Sony a9 with a vertical grip and various Sigma lenses attached like the 14mm 1.4 Art. Find more gear recommendations in our shop.