As WPPI started in Vegas, Sony announced the 100mm F2.8 STF G Master lens. And, stated that it has the "Highest ever quality bokeh for an E-mount Lens." I've been in meetings and on the trade show floor all day and haven't spent too much time analyzing this release, but expect it'll be a lens for shooters that are really into bokeh. Like, it's the bokeh-est.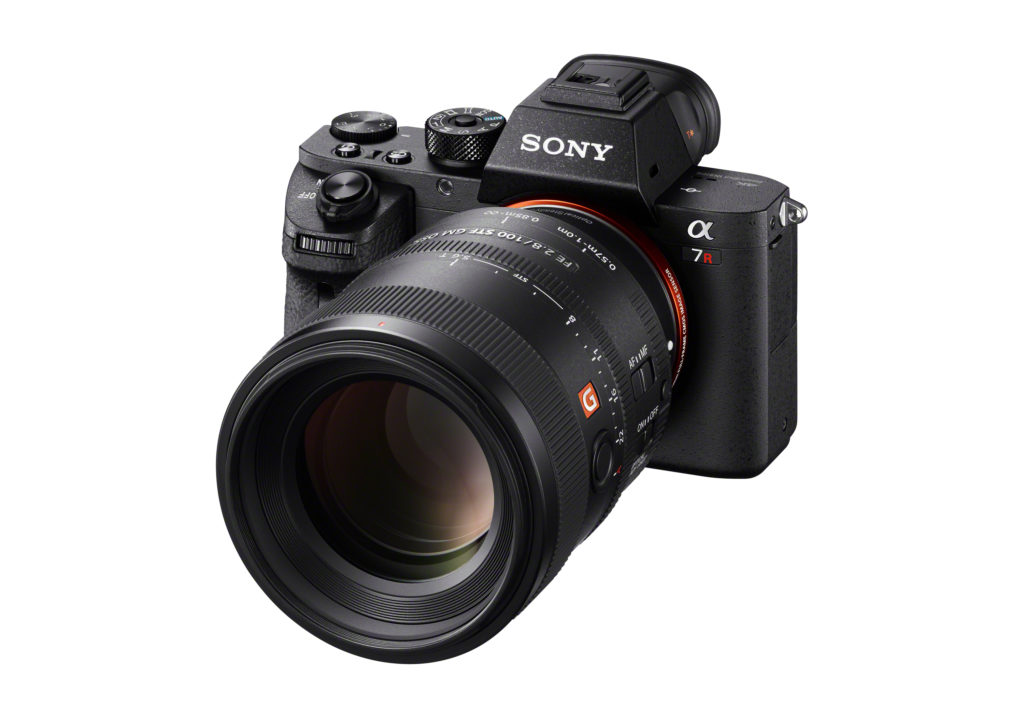 The press release is below and the lens will ship in March for $1,500.00. Find the specs on Sony's site.
LAS VEGAS, Feb. 7, 2017 – Sony Electronics, a worldwide leader in digital imaging and the world's largest image sensor manufacturer, has today introduced two new lenses for their popular line of E-mount interchangeable lens cameras.
Sony's new lenses include one of their flagship G Master Series – an FE 100mm F2.81 STF GM OSS mid- telephoto prime lens (model SEL100F28GM) built to deliver breathtaking bokeh with a unique STF™ (Smooth Trans Focus) design, and a new compact, lightweight FE 85mm F1.8 mid-telephoto prime lens (model SEL85F18) that is a welcome addition to the bag of any hobbyist or enthusiast photographer looking to create amazing portraits.
FE 100mm F2.81 STF GM OSS Telephoto Prime Lens
 A specially designed mid-telephoto, full-frame prime lens, the new 100mm STF is built to produce truly unique, magnificent and beautiful bokeh while maintaining the exceptional standard of resolution that is showcased by Sony's entire line of flagship G Master series lenses, making it a powerful photographic tool for any portrait, fashion, nature or wedding photographer.
These impressive defocus capabilities are made possible by the lens' advanced optical structure, as it features a newly designed 11-bladed aperture and a unique optical apodization lens element.  Similar to a neutral density filter that increases in density towards the edges, the apodization element creates beautiful transitions of in-focus to out-of-focus areas within an image, making for exceptionally soft, smooth bokeh that adds depth and dimensionality.  This allows the subjects to stand out against beautifully defocused elements in both the foreground and background, producing an image that is naturally pleasing to the eye.  The design of the lens also ensures that vignetting is kept to an absolute minimum, ensuring optimum image quality.
Additionally, the new 100mm lens supports both contrast AF and focal-plane phase detection AF, and has a high-precision, quiet direct drive SSM (Super Sonic Motor) system that ensures exceptionally fast and accurate AF performance.  The SEL100F28GM also offers up to 0.25x close-up capabilities with a built-in macro switching ring, built-in Optical SteadyShot™ image stabilization, a customizable focus hold button, AF/MF switch, aperture ring and more.  It is dust and moisture resistant as well.
…
My daily shooter is Sony A1 with a vertical grip and various Sony lenses attached like the FE 20mm F1.8. Find more gear recommendations in our shop. As an Amazon Associate I earn from qualifying purchases.