At a wedding photography trade show, the crowd was more interested in Sony's latest flash announcement than the G-Master lens also announced. A flash has been missing from Sony's lineup, ever since they launched the Alpha series and the difference between this unit and what was launched last year is it's smaller with wireless built in.
The press release is below and more details are on Sony's site. The new HVL-F45RM flash will ship this May for about $400 US.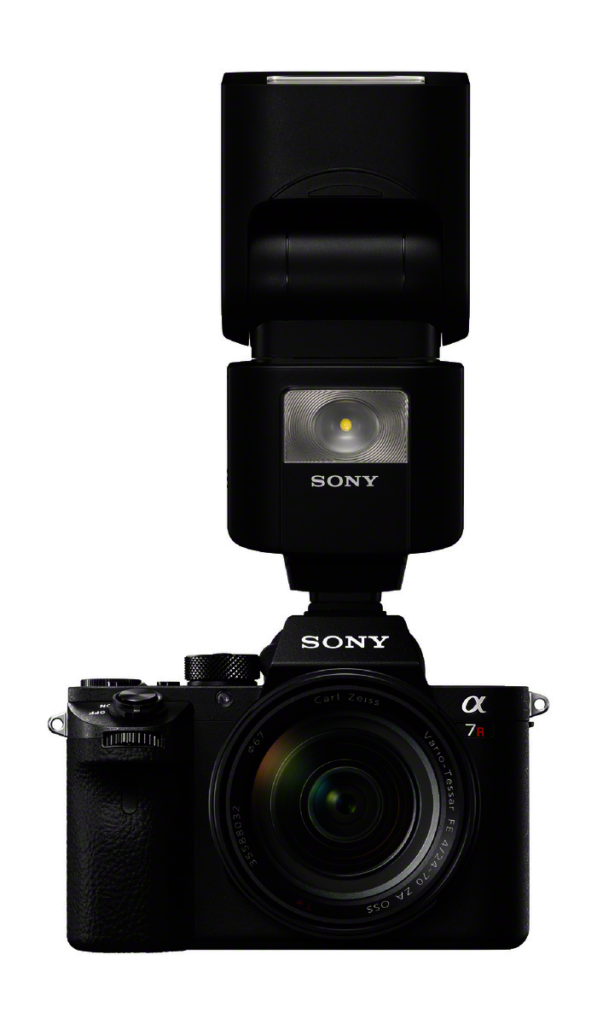 HVL-F45RM Flash
Sony's new HVL-F45RM flash enhances the radio-controlled lighting system capabilities of their growing system, offering a compact professional shooting solution when combined with the currently available wireless remote controller FA-WRC1M and receiver FA-WRR1.
The new flash, which is designed to complement the compact bodies of Sony's E-mount camera lineup including full-frame α7 models, produces a maximum lighting output as expansive as GN45 .  This ensures sufficient illumination even when shooting with bounce lighting or high-speed-sync (HSS) flash.  The radio capabilities of the HVL-F45RM allow it to be used as a transmitter or a receiver at up to 30m (approx. 98 feet5), making it an ideal fit for creative lighting with multiple flashes. Additionally, unlike optical flash systems, radio-control flashes do not require a direct line-of-sight between components to function properly, while also minimizing any impact that bright sunlight has on signal transmission and control.
The HVL-F45RM flash has an impressive battery life of up to 210 bursts, and can tilt up to 150overtically, a complete 360o horizontally and up to 8o downward to maximize versatility.  Usability has been maximized with a new large, bright and highly visible LCD display, an LED light, dust and moisture resistant design3 and a revamped menu system that mimics those of Sony's newest camera systems.
…
My daily shooter is Sony A1 with a vertical grip and various Sony lenses attached like the FE 20mm F1.8. Find more gear recommendations in our shop. As an Amazon Associate I earn from qualifying purchases.