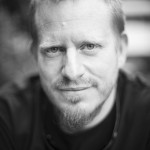 Sony nature photographer Edward Noble been a senior environment artist at the video game production company Rocksteady Studios for over five years now. He's currently working on, the soon to be released, Batman Arkham Knight, making buildings exteriors and landscapes, but also does outsourcing, destruction, huge amounts of bug fixing and lots of other technical work. We saw his infrared blog and fell in love with his work.
Noble clearly dives deeply into everything that he does, not only does he produce incredible photographs, he's in the process of designing a camera. His sony nature photography is incredibly, some of the best we've seen.
You can view more of his work on his flickr site and on his blog for infra-red infrared photography.
Where are you from, and where do you live now? 
I'm from a small village in Dorset (South West England). I've now moved to London for work. Although it wouldn't be my first choice of place to live (a bit busy for my tastes) it does have a lot of photography opportunities on offer and things to do. I'm very happy to live only 10 minutes away from the Eurostar so getting to Europe is really quick and easy.
How long have you been a photographer?
Although I have fond memories of stealing my father's
Pentax MX
from about the age of 6 (apparently) I didn't really start being obsessive about photography until about 15 years ago. The trigger for me, oddly enough, was buying my first digital camera to take images of textures for 3D modelling. I didn't really follow through with that the way that I intended, but I've been hooked on it ever since.
What type of photography do you specialize in? 
As you'll see from my photos I have a bit of a thing for infra-red. I've had converted cameras before, but never full frame. When I got my Sony camera I decided to get it converted to full spectrum because it would be my only cameras. The idea here was that I could take both colour and infra-red by switching filters. This has worked, but for a few reasons colour has been tricky, so I've concentrated on infra-red over the last year.
I generally like things like still life or landscape photography because it allows me to take my time with my subjects. I do enjoy wildlife photography when I have the patience for it, but this year I would really like to try some model shoots (in IR of course) and learn how to use a flash too.
Do you consider yourself a professional or an enthusiast photographer? 
I have sold a couple of my photos, but I'm still firmly in the enthusiast category. I would absolutely love to do photography full time, but I'm just not too sure how I would go about it.
What did you shoot with before your current Sony gear?
I had a Nikon D3 for about 6 years, which I took with me everywhere, but I was getting pretty tired with the size & weight of it all. A short while after the Sony A7 came out I sold the Nikon body to fund the A7 and to this day I don't regret that decision. I kept all my
Nikon lenses
and have really enjoyed using them on the A7. I even appreciate that using legacy lenses on the A7 has forced me in to manual focusing. I now tend to shoot entirely manual.
What made you decide to buy Sony gear?
The main reason I changed to Sony was to have a much smaller camera with a full frame sensor, but I also loved that it could take all my existing lenses as well as being able to adapt to any other 35mm lens system. As well as 6 Nikon lenses I now have Canon FD, Canon EF, Konica Hexanon, Leica M as well as putting my father's old Pentax lenses to good use. Another aspect that made the A7 a great choice for a full spectrum conversion is the electronic viewfinder, which can display any spectrum I'm shooting in and any WB offest (unlike a DSLR).
Another great feature that's evolved recently for use with SLR lenses is a system that allows 52mm filters to be mounted inside the adapter (behind the lens). Since I need filters to shoot pretty much anything this will allow me to change spectrums much more quickly, fix annoying filter flare issues, save me money on filters and allow me to use super-wide / fisheye lenses that don't have filter threads. Apparently it's shipping soon, I can't wait to try this out!
What Sony gear do you use?
Because of the way I will end up using filters and because I like wide aperture lenses the only Sony gear I currently own is the A7.
I would have loved a 35mm AF lens, but the Zeiss 35mm f/2.8 is not only too slow, it's too expensive and it produces a nasty hot spot in infra-red, making it next to useless for me. I would also like to own the Zeiss 55mm f/1.8, but the price is also a lot to swallow for a basic lens and I still don't know if it works well for infra-red. Unfortunately this information is very hard to find out. Sony does not mention it and it's difficult to test in a shop environment.
What are your thoughts about shooting with your Sony gear, and specifically versus other gear you've used? 
I love a lot of features on the A7. The EVF (focus peaking, live histogram, spirit level etc.), the size, the easily adaptable mount, the 1/8000th top shutter and the generous buffer are all brilliant. Although the camera itself feels a bit flimsy and the ergonomics aren't fantastic, both of these aspects have already been addressed in the A7 mkII. I do wish the lens line up was better. I know it's early days, but I think Sony could be making some smarter decisions. The new 28mm f/2 lens feels like a step in the right direction, but normal primes suit my photography better and these still feel distinctly lacking.
Can you pick one of the photos you're particularly fond of and tell us about it. How you thought of capturing it, how you went about capturing it and what makes it special for you.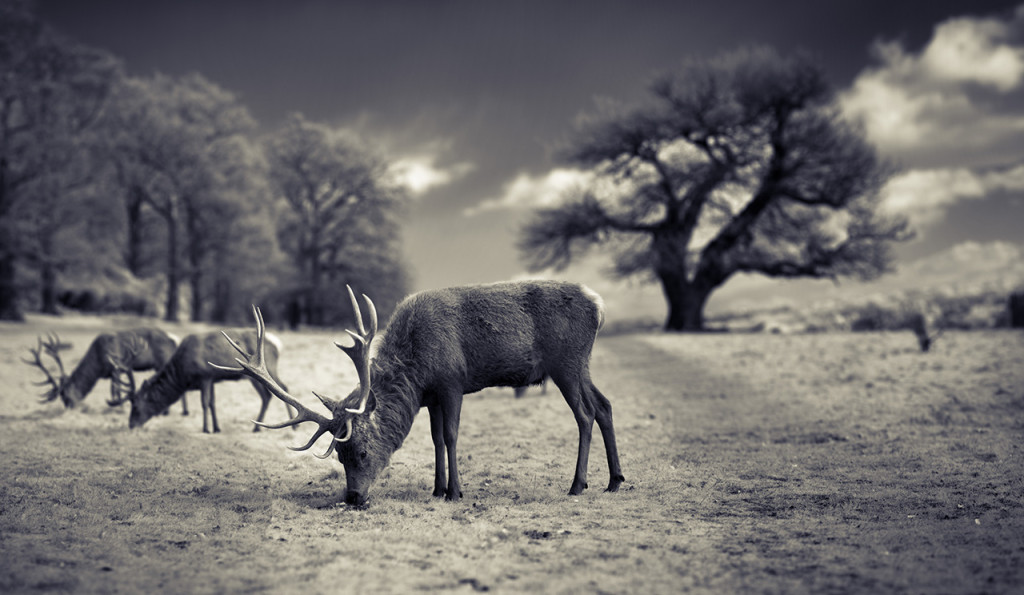 This is a stitched panoramic (A.K.A. bokeh pano or Brenizer Method) made from fourteen frames. This involves using a wide aperture (usually a tele lens), the resulting panorama emulate a wider lens with an impossibly wide aperture, to emphasis subject isolation and shallow depth of field. I have experimented with this technique quite a bit, but not with moving subjects. The deer on Richmond park are pretty used to people, but those antlers can be quite intimidating close up. I was borrowing my bosses Nikon 135mm f/2 DC lens at the time, so I needed to be relatively close. I edged closer until the nearest deer was pretty much filling the frame (about 3m). I knew I wanted this tree on the right in frame as well, so I set everything on the camera to manual (which is only the shutter now anyway), got the focus set and tried to shoot all the panorama frames as quickly as I could.
Even when shooting panoramas I still shoot RAW. I take these into Photoshop CC's
Adobe Camera RAW
(ACR) in one go, set the adjustments to everything in one go and save them out as maximum quality jpgs. I then run all the images though a piece of external software (because it's considerably quicker and more reliable than Photoshop). The deer was walking forward as he ate the grass so the frames didn't quite match up. Autostich managed to complete the composite image, but there was a lot of errors / ghosting. I then overlayed two individual frames back over the stitch, aligned them as best I could and hand painted sections of the single photos back in. It's not perfect, but I don't think anyone will notice the blends. A bigger problem was that the sun came out during the set of images. Fortunately Autostitch is very good at blending tonal shifts, so it didn't destroy the image.
This image is roughly equivalent to a 58mm f/0.87 lens (full frame) and even though I didn't use the full resolution images the final stitch it 106 megapxels. Although I've shot panoramas like this with with more than twice as many shots this has probably been my most difficult stitch to take and edit so far. I'd like to try more like this in the future.
[asa_collection]Must_Have_Sony_Accessories[/asa_collection]
…
My daily shooter is Sony a9 II with a vertical grip and various Sony lenses attached like the FE 20mm F1.8. Find more gear recommendations in our shop. As an Amazon Associate I earn from qualifying purchases.