In my WPPI review for Digital Photo Pro magazine, I mentioned Fotodiox and how
In just a few product cycles, Sony has changed the camera market, and an ecosystem of accessories sellers have followed, including Fotodiox who makes well-manufactured vented hood for the RX1 and LED lights.
During the show, I ordered the accessories kit for the RX1R II. It includes
and I think it blings the RX1R up nicely. Also in my review, I mentioned the Spider Camera Holster system, and how I prefer to not hang cameras from my neck.
Spider Black Widow Holster—The idea of hanging cameras from hips like a gunslinger doesn't appeal to us as much as their belt attachment that has the same hips to hands in a second function, without the wide waistband. Attach the Black Widow pin to the tripod mount, the holster to your neck, and get that camera off your neck. Shooting primarily with lightweight mirrorless systems, the Spider belt holster works very well.
You can see the pin and belt holster in the photos too and once I switched from my neck to my hip, asked Spider for extra pins for all the cameras I'm testing; including the just arrived X-Pro2.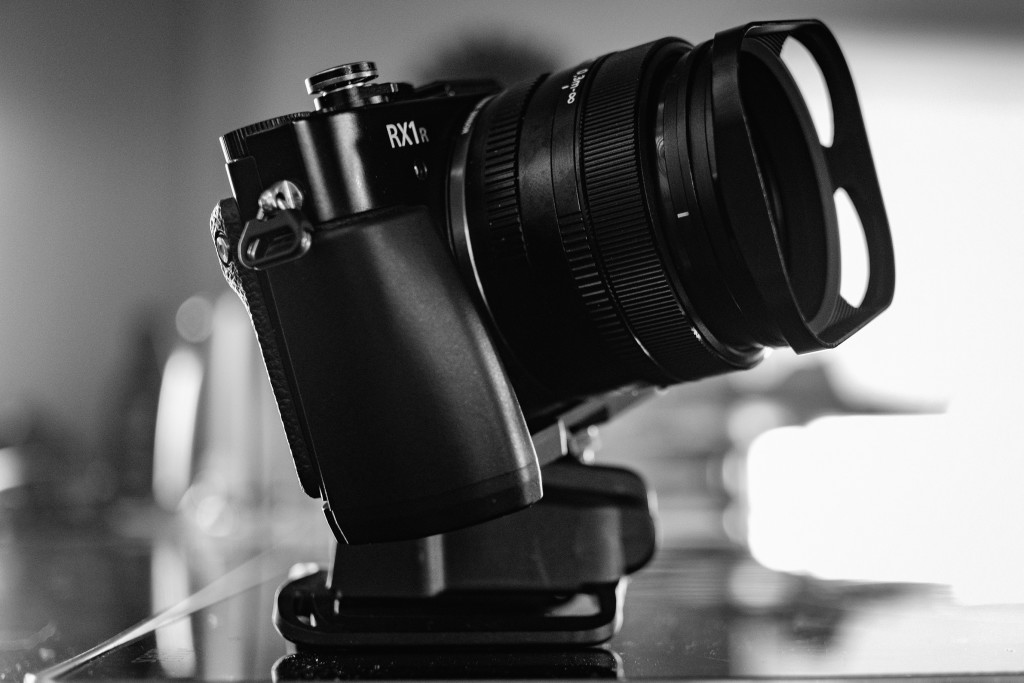 You can find Fotodiox online or on Amazon for $129.00. Spider Holster is available direct on Amazon too for $49.99.
…
My daily shooter is Sony a9 II with a vertical grip and various Sony lenses attached like the FE 20mm F1.8. Find more gear recommendations in our shop. As an Amazon Associate I earn from qualifying purchases.