Lots to share about WPPI this year, including that new G Master lens from Sony, but I want to start with a thank you to Think Tank for saving the day.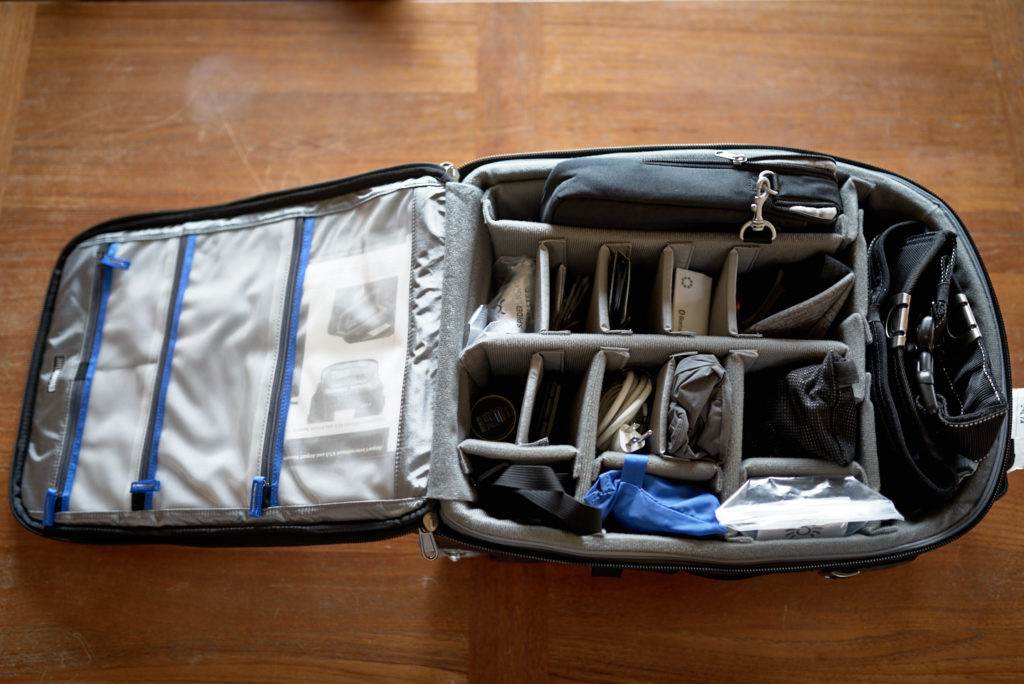 As I was the leaving for the airport en route to Vegas, the hinge on my suitcase broke, and to not miss my flight, I just stuffed everything into a convertible Osprey backpack I have for shorter, less-work trips.
That Osprey functions well, but also meant all my gear including cameras were jammed into bag without compartments and I couldn't find anything. On the first day of the show, I made a beeline to the Think Tank booth, explained my situation, and they suggested I try the Airport International™ V3.0.
The only way I could get more organized and carry all my gear for a shoot is if I filled all those divided pockets with clear cable management bags too. Perhaps you don't obsess on knowing where your gear is like I do, but for that flavor of OCD, the Airport International calms me down.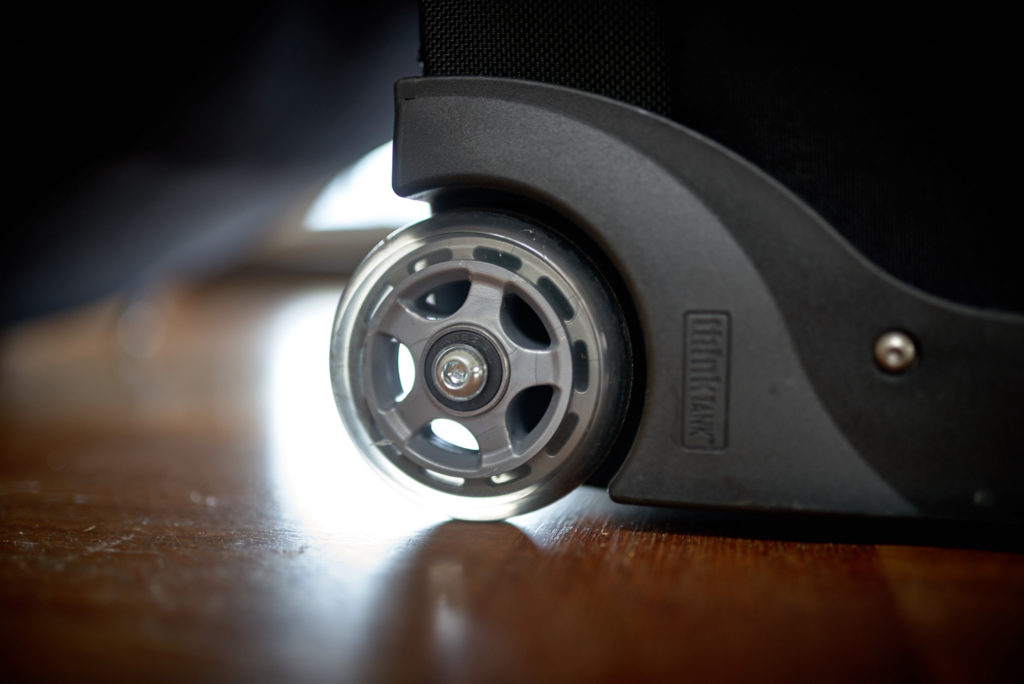 Think Tank's suitcase is like a Tumi for photographers with many, well-thought-out details, and built to last. Check the reinforced corners in the photos, the heavy duty, replaceable handle, and the 80mm wheels for smooth rolling.
I wish Think Tank made a version just for clothes too because it's a $400.00 case that feels like a good value. And, I'm not expecting it'll let me down. I think with compact camera bodies and some reconfiguration of the dividers, it'll hold enough clothes for an overnight trip.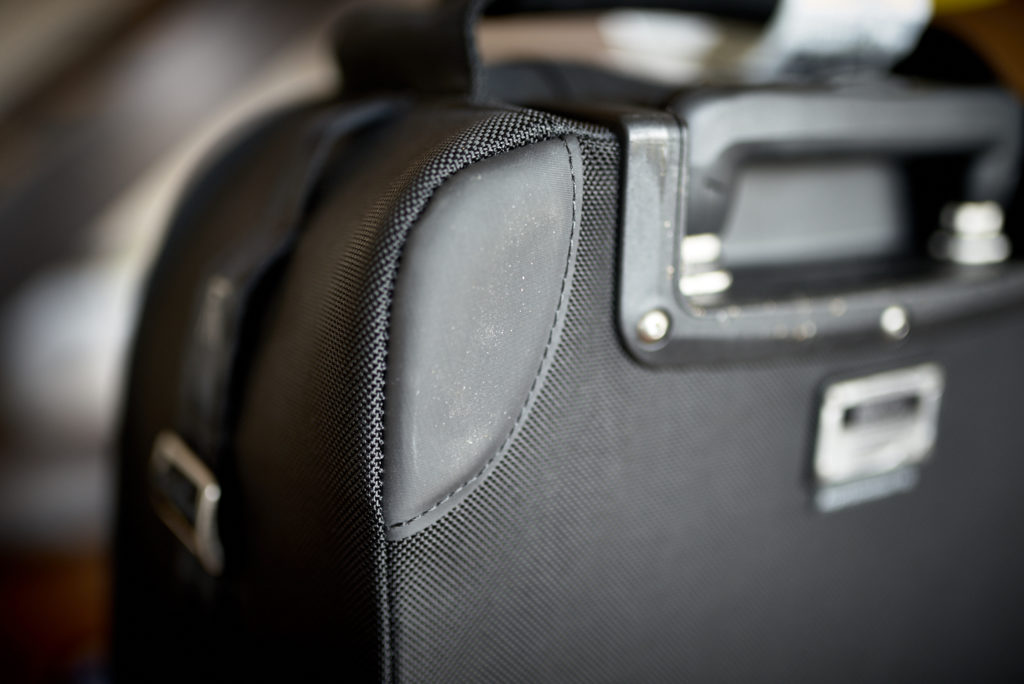 The Specs
Reinforced telescoping handle
Dedicated, padded pocket for laptop and tablet
User-replaceable parts
Quick and easy access to the retractable handle
Tripod mount pocket on side (Additional straps included for larger tripods)
Expansive top compartment cradles large camera bodies for the perfect fit
One piece construction reduces weight and improves strength
Unique serial number for Lost & Found registration
Interior zippered pockets for batteries, memory cards, filters and accessories
User-replaceable retractable handle, wheels, wheel housings, feet and kick plate extends product life
Custom-designed, high-performance, 80mm wheels with sealed ABEC grade 5 bearings for quiet rolling
Extra tall wheel housings protect your bag from scrapes and scratches
Seam-sealed rain cover included
Stretchable front pocket
Handles and grab-straps on all four sides ensure rapid and easy retrieval from overhead bins, car trunks, etc.
Reinforced dividers support heavy gear and maintain strength over time
Hypalon reinforced rear corners for increased durability
Business card holder on top for easy identification.
It fits
2 Gripped DSLRs with lenses attached plus 2–4 additional lenses
15" laptop and a 10" tablet
Max Lens: 500mm f/4 detached or 400mm f/2.8 attached (hood reversed)
Read more of the specs and features at Think Tank.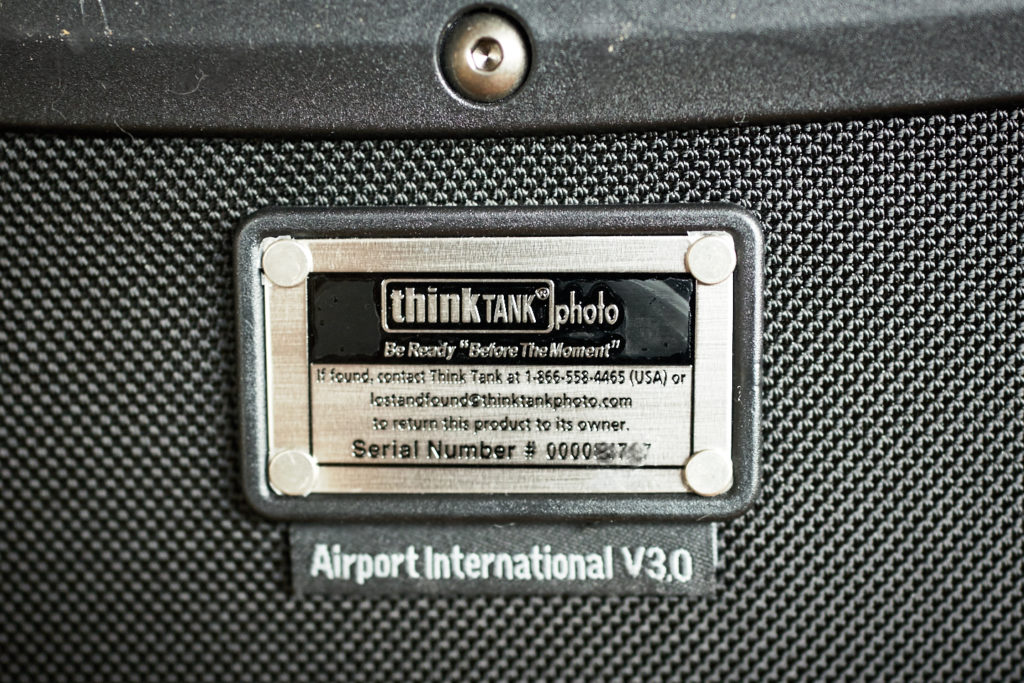 Free Gear for You
Now is a good a time to share with you too that we're working with Think Tank and Mindshift, having just joined their affiliate program. That means we get a cut of the sale if you purchase gear from links on our site. What motivated me to sign up, given the choice of so many affiliate programs, is Think Tank and Mindshift have great product and they'll give you free gear though Sony Mirrorless Pro with a purchase of $50.00 or more.
Just add an item that cost more than $50.00 to your cart and you get to pick one of these items for free.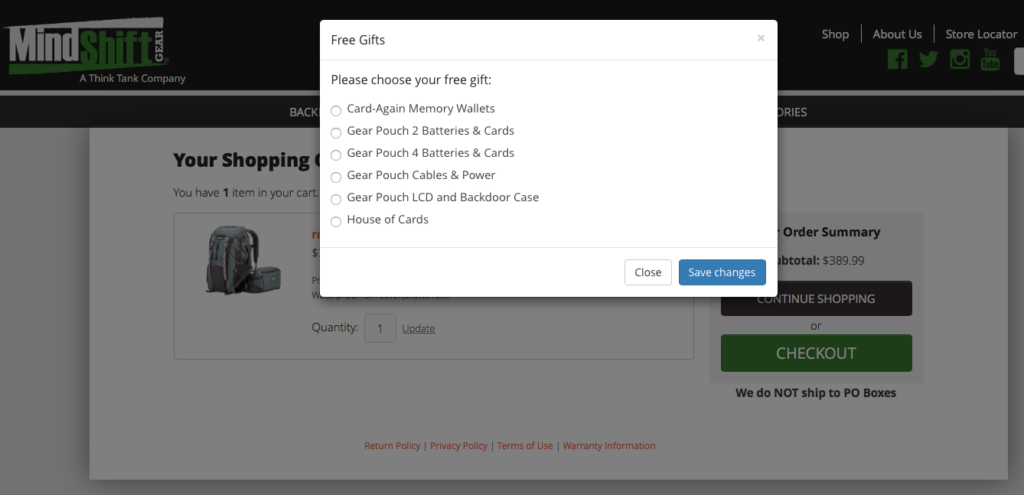 One final plug, my story about the FUJIFILM XT-2 is in the next issue of Shutterbug (seen in the front pocket of the Airport International). I hung out with their editor, Dan, most of my time in Vegas and we had as they say, "good times."
…
My daily shooter is Sony a9 II with a vertical grip and various Sony lenses attached like the FE 20mm F1.8. Find more gear recommendations in our shop. As an Amazon Associate I earn from qualifying purchases.