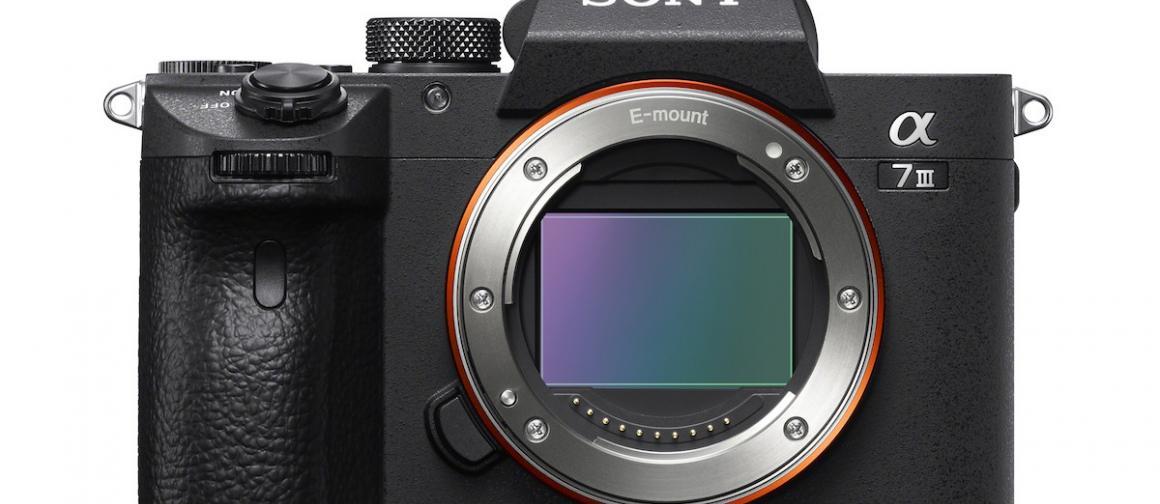 Welcome to Sony Mirrorless Pro, a site dedicated to bringing you the best news, reviews and information on Sony's professional mirrorless cameras, including the a7, a7II, a7r, a7s and whatever Sony's going to come up with next.
If you're already using a Sony a7 system camera, you probably know why we like it so much. Compact, powerful and groundbreaking. If you're not using one you're probably here to find out more about them. Either way welcome, thanks for visiting.
A bit of background, David Schloss has been a technology writer and a photographer for more than twenty years. He grew up in the era of film cameras and was surrounded by them. His father was a professional shooter that used the Nikon F and a bunch of Hasselblad bodies. His first real "big boy" camera was a Nikon EL.
Even before digital photography moved to the professional realm David was shooting with early digital cameras. He has fond memories of using an Apple QuickTake camera and a Powerbook to cover mountain bike races. If you remember those days, the shutter lag was so long that you had to send someone down the course to yell "they're coming," which was my signal to press the shutter release. By the time the riders would come up to my position the camera was ready to take a shot. Then we'd run back to the "press room" and try to connect the PowerBook with an external modem and upload the shots.
Fast forward a number of years and David was the Technology Editor at Photo District News when the professional digital world really exploded. Every six months the major manufactures would release a new body or system with more pixels or faster capture rates. Photographers were switching from Nikon to Canon every time a new "groundbreaking" system was released (or each time Nikon or Canon released a camera that turned out to be a lemon.)
Digital photography was new and exciting and constantly changing. It was an incredibly interesting time to be a photographer. But as with most markets, as it matured the revolutions turned into evolutions. Camera cycles slowed and innovations came less frequently.
That's not necessarily a bad thing. A mature camera platform is a reliable one and being a photographer became much more predictable.
But technological advances are good, and as a technology writer, they're thrilling. Whenever a company pushes a new boundary we sit up and take note.
Just when the Sony a7 first arrived, Byron started posting here too, both of us were pretty blown away. I'd spent a lot of years teaching photographic classes and the biggest feedback I got from photographers was that they wanted a professional level camera that was small enough to carry. And, Byron did so on his bike writing for Bike Hugger.
Many photographers had tried the super-compact Micro Four Thirds cameras but were turned off by the image quality from their super-compact sensors.
Because they don't have the established base of pros with a huge investment in lenses they have fewer people to alienate. They're able to create something new without upsetting a legacy base of pros.
The Sony a7 and the subsequent a7r were the cameras that the photographers I knew had been looking for. Small, powerful and image quality as good as anything from Nikon or Canon. By releasing a professional mirrorless camera system Sony showed that they could pull off something that Nikon and Canon have been having difficulty bringing to market.
I do not, by any means, think that the system is perfect. When I shoot adventure sports like bike racing I pick up my professional DSLR. Even the Sony a7II isn't on par with the autofocus performance of something like a Canon 1D X or the NikonD4s. The system is still too new and the bodies too compact to have the power of an evolved system from the big players. But the innovations it brings (five-axis sensor stabilization, for example) show that Sony has the right idea and is working on some fascinating developments.
Sony has a luxury to innovate that Nikon and Canon do not. The company was able to create a new system that required new lenses without a backlash from users. Because they don't have the established base of pros with a huge investment in lenses they have fewer people to alienate. They're able to create something new without upsetting a legacy base of pros.
But the Sony system is a breakthrough nonetheless. It's small and light and amazingly powerful. And it's the first step in the development of this platform.
This site exists to bring the Sony alpha user (or those curious about the system) high quality news and information from professional writers and photographers. If the system excels in an area, we'll tell you why and if it falls short, we'll tell you that too
We're looking forward to the future of the Sony mirrorless system and are amazed at the strides they've made. The company seems to be aggressively pushing forward with new lenses and the a7III shows that Sony's going to be consistently beefing up and improving their offerings.
We hope you like our coverage.
Please feel free to contact us if you'd like to suggest anything or give us any feedback.
…
My daily shooter is Sony a9 II with a vertical grip and various Sony lenses attached like the FE 20mm F1.8. Find more gear recommendations in our shop. As an Amazon Associate I earn from qualifying purchases.