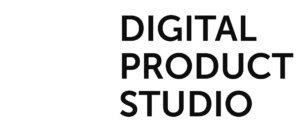 After more than doubling their tradeshow space from last year, there's lots of excitement and happenings at WPPI this year. I'll be there Monday taking photos on the show floor with demo cameras and noticing the latest products.
In the lead up to the show, I noticed this PR from Digital Product Studio, an education platform, and community. Compared to an outlet like Lynda.com, DPS offers live streaming and interactive technologies to create a unique teaching opportunity and learning experience. I'll learn more about DPS next week.
NEW YORK – February 2, 2017 – Photographers Sue Bryce, Susan Stripling, and Meg Bitton each have a distinctive style of shooting and teaching but their common bond is the trust they all place in Digital Product Studio (DPS) to develop, maintain, and grow their online educational platforms. Specializing in creating digital educational products through online communities and membership sites, DPS places emphasis on photographic education, using advanced live streaming and interactive technologies to create a unique teaching opportunity and learning experience. DPS plans to launch two new teaching platforms "Learn to Love Photoshop" with Ben Willmore, and "Newborn Posing" with photographer Kelly Brown over the next several weeks.
"Digital Product Studio is proud of the educational platforms we helped create for Sue Bryce, Susan Stripling, and Meg Bitton, and we look forward to similar successes with other renowned photographers and educators in the photo industry," said Craig Swanson, co-founder of DPS and co-founder of CreativeLive. "By combining our core knowledge of online teaching, along with DPS Productions which helps clients produce live streams over the web and marketing strategies, we are uniquely positioned to change the way people teach, and how students learn, through the Internet. Digital Product Studio, at its core, invests in building dedicated education platforms for the world's best instructors."
Sue Bryce Education (SBE) is one the largest online communities in the photographic industry. In 2017, Digital Product Studio will help SBE launch several new initiatives including a comprehensive 12-week course to teach new and emerging photographers how to build a successful and profitable business. In September, SBE will launch the first ever "Portrait Summit" in Palm Springs and streamed live over the Internet for members unable to physically attend the event. As with all events, the Portrait Summit will be recorded and archived for viewing anytime on SBE.
The Wedding School, launched by Susan Stripling in February 2016, is one of the fastest growing online communities for wedding photography in the world. Hundreds of hours of tutorials have been created to help photographers at all levels learn every aspect of building a successful wedding photography business. Most recently, Ms. Stripling hosted a live workshop titled, "One Real Day" which gave viewers a beginning-to-end, behind-the-scenes look at a client's wedding day. In 2017, The Wedding School will host numerous live events to educate wedding photographers in a variety of creative and business areas.
Meg Bitton, one of the most renowned child and maternity photographers, launched Meg Bitton Live (MBL) in October, 2016. Since then, MBL has sold thousands of products used by child photographers around the world. From shooting to editing, Meg Bitton Live delivers a unique blend of editing, posing, and shooting tips to help photographers hone their craft and increase revenues.
New Education Platforms in 2017
Ben Willmore is one of the most respected experts on Photoshop and Lightroom in the world. Beginning in February, Ben will share his extensive knowledge through a series of online video tutorials titled, "Learn to Love Photoshop." People will learn every aspect of Photoshop and Lightroom and go from Zero to Hero in no time flat. 
In February, photographer Kelly Brown will launch "Newborn Posing," an online tutorial focused on how to pose newborns and how to turn this amazing phase of a couple's life into a successful and profitable business.
…
My daily shooter is Sony A1 with a vertical grip and various Sony lenses attached like the FE 20mm F1.8. Find more gear recommendations in our shop. As an Amazon Associate I earn from qualifying purchases.