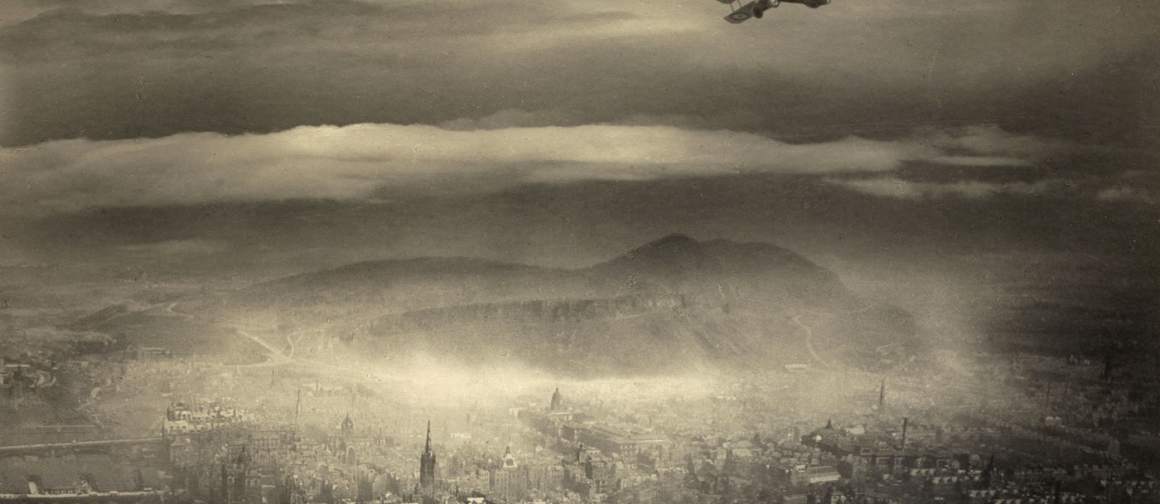 Via Kottke
This is an aerial photograph of Edinburgh taken by Alfred Buckham circa 1920. He stood in the open cockpit of a plane while working, one leg tied to the seat for safety.
The full story about this remarkable photo is shared by the International Center of Photography and it's included, with others, in the National Galleries Scotland.
It is not easy to tumble out of an aeroplane, unless you really want to, and on considerably more than a thousand flights I have used a safety belt only once and then it was thrust upon me. I always stand up to make an exposure and, taking the precaution to tie my right leg to the seat, I am free to move about rapidly, and easily, in any desired direction; and loop the loop and indulge in other such delights, with perfect safety.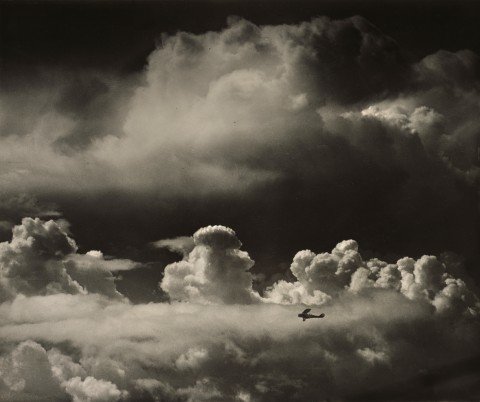 Most remarkable to me, besides the daredevil effort, is Buckham's aesthetic.
As a photographer taking thousands of photos per shoot with a different camera every time, to find a particular aesthetics is what impresses me the most, a look that defines a body of work.
Buckham's is a Celtic vision of a twilight world bathed in honeyed light.
During World War I, Buckham was a reconnaissance photographer for the Royal Air Service. He crashed planes no less than nine times. Working in open cockpits, with the wind in his air and oil spray all over his face, he'd strapped one leg to the seat, aim his heavy equipment over the side to get the shot, then hunker down to change plates, before another pass. He sought out extreme weather to add drama to the subject matter.
These perilous conditions resulted in dazzling photos. Buckham got the shot of his times.
…
My daily shooter is Sony A1 with a vertical grip and various Sony lenses attached like the FE 20mm F1.8. Find more gear recommendations in our shop. As an Amazon Associate I earn from qualifying purchases.