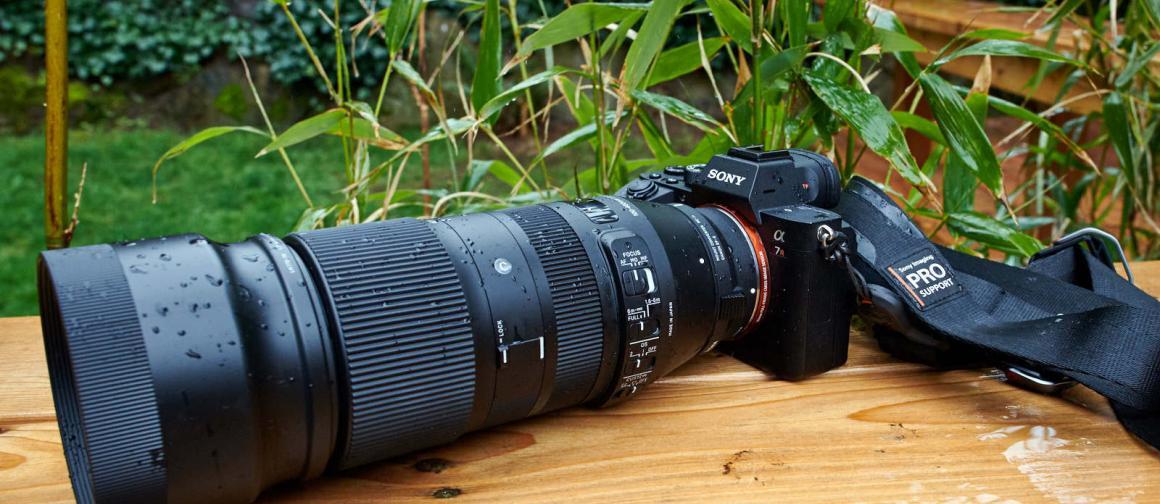 The Sigma 100-400mm F5-6.3 DG OS HSM | C lens paired with the Sony Alpha series body is a setup that goes to work on a budget. The shot below is admittedly tough—low light, fast-moving subjects, panning handheld, focusing on one object. To boot, I was working in silent shutter mode.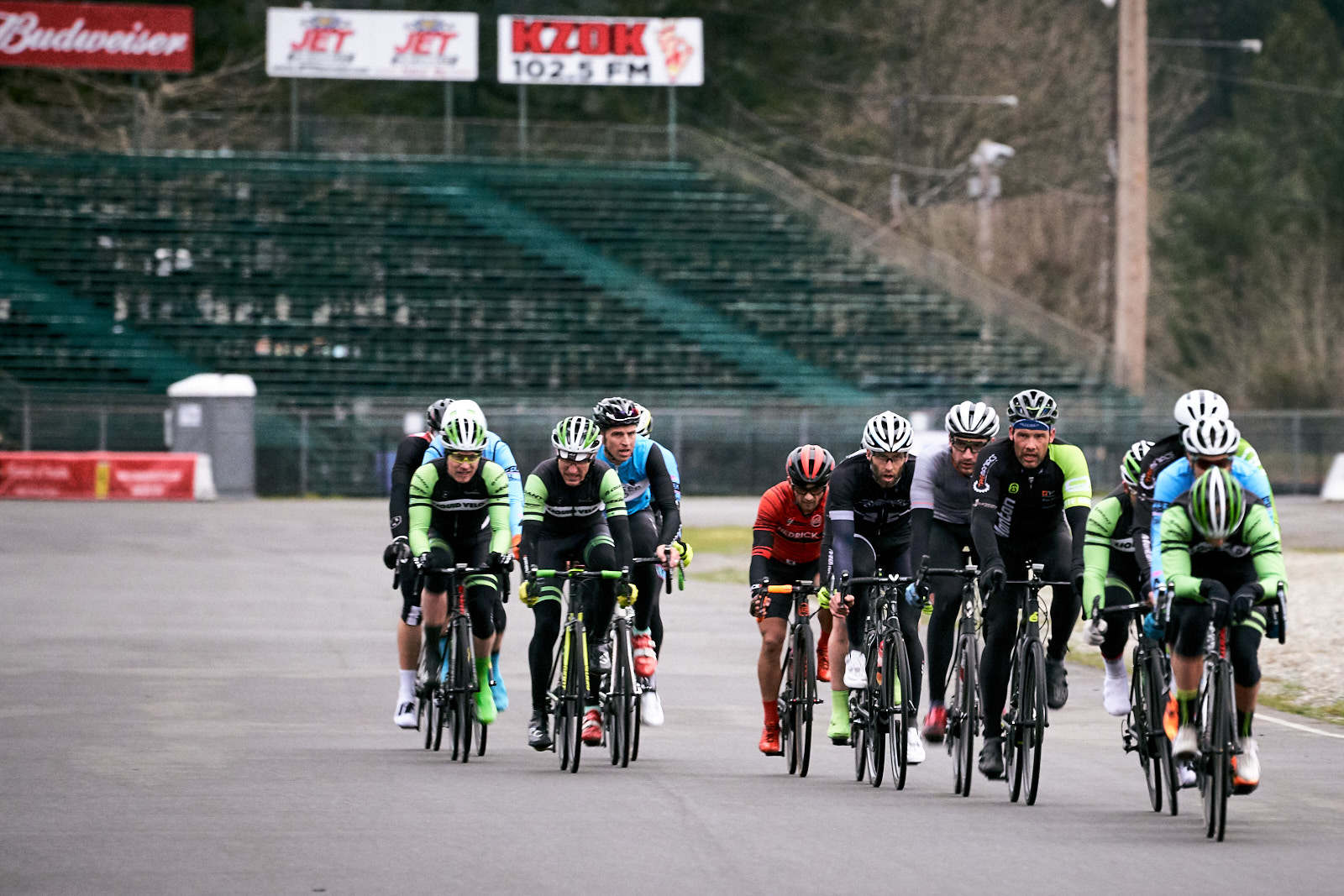 As you can see, the setup shined in this situation. Notice the racer looking at the camera; that's Eye-AF locking onto his face. This demonstrates that when connected with an MC-11 adaptor, Sony's native functions—including AF-S—work perfectly. That's a bonus that far exceeds expectations for a third party lens.
In short: the Sigma 100-400mm | C is definitively a budget lens and performs like a lens two or three times as costly. The comparable Sony FE 100-400 F/4.5-56 G Master carries a much higher retail price and with the money saved, a shooter new to Sony could buy an a7 III  and an MC-11 and get into sport shooting for less than $3,000.
With an unassuming design and spectacular performance, this lens is designed for full-frame cameras. APS-C shooters have a lens with an equivalent focal length range of 160-640mm.
I attached my demo 100-400mm | C to an a7R III and have been shooting with it for about a week. Sigma's marketing suggests the lens is ideal for "travel, wildlife, nature photography, and bird photography" thanks to the compact size, lightweight build, and affordable price.
It suits my needs while photographing Seattle landscapes and bicycles. I took photos of our resident neighborhood nesting eagles too.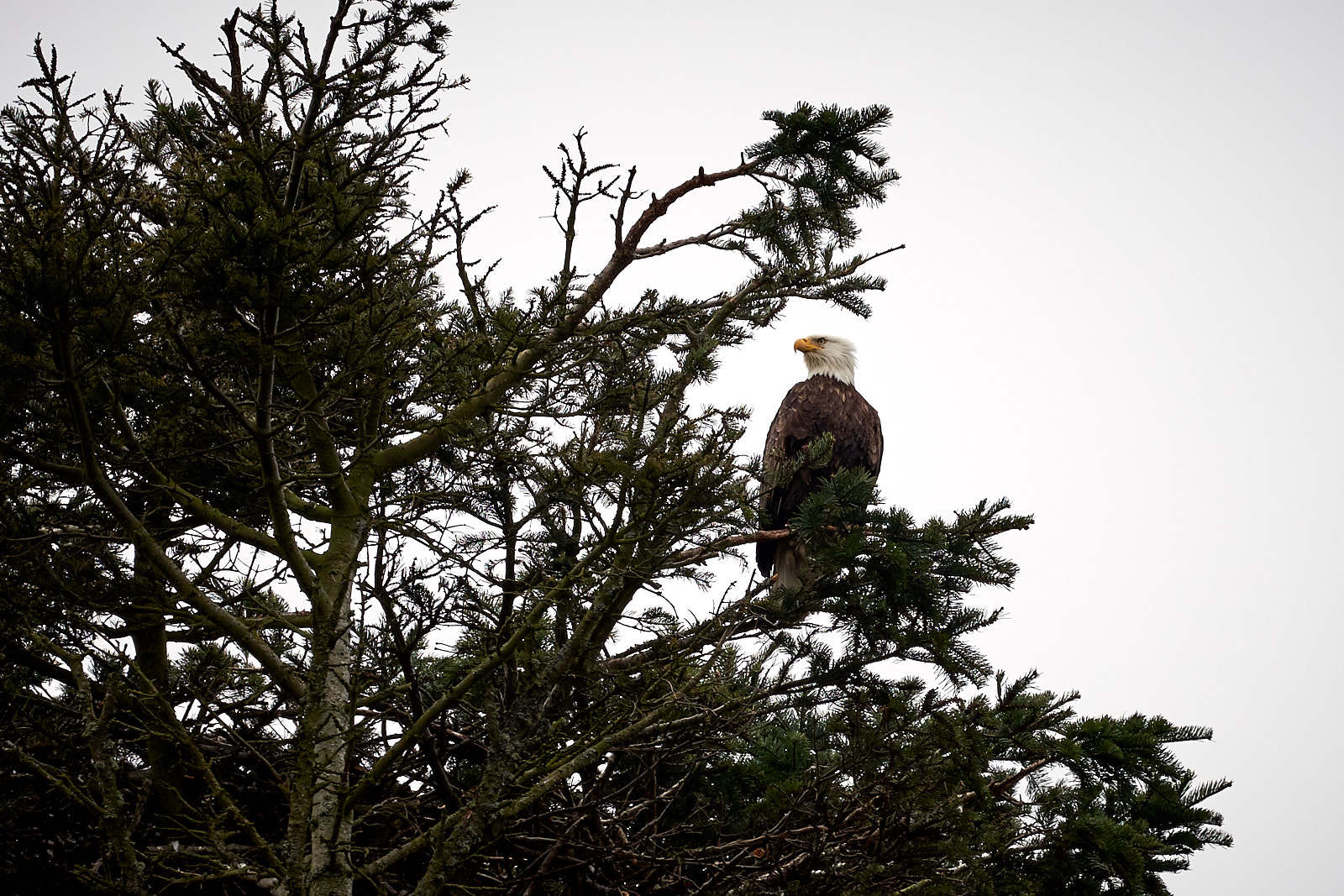 Autofocus
Shooting a bike race gave me a good opportunity to test the autofocus with repeating, fast-moving objects. In post, I ended up with a surprisingly few number of out-of-focus shots, something that's unexpected for a lens of this price.
For an example of how well the lens works with Sony, watch this video I shared on Instagram.
In the monitor, note how the AF is locking onto faces with Eye-AF while continuously focusing and shooting. That's Sony's killer feature, right? The Sigma handled it all. I've shot with the Sony 100-400mm G Master and it's naturally faster, but the Sigma kept up with action.
All the in-focus shots I got are due in part to the image stabilization built into the lens which helps balance out the fact that the minimum aperture is ƒ/5. While panning as the racers passed, I noticed the image stabilization in action but it wasn't jerky. The image-stabilizing systems in much more expensive lenses cope with exaggerated hand movements at slow shutter speeds but for a lens at this price point, I wasn't disappointed.
On my way back from the bike race I stopped at Alki Point for this long-exposure landscape. The lens doesn't have its own tripod collar or mount, so I needed to mount the support to the camera instead of the lens in order to avoid vibrations.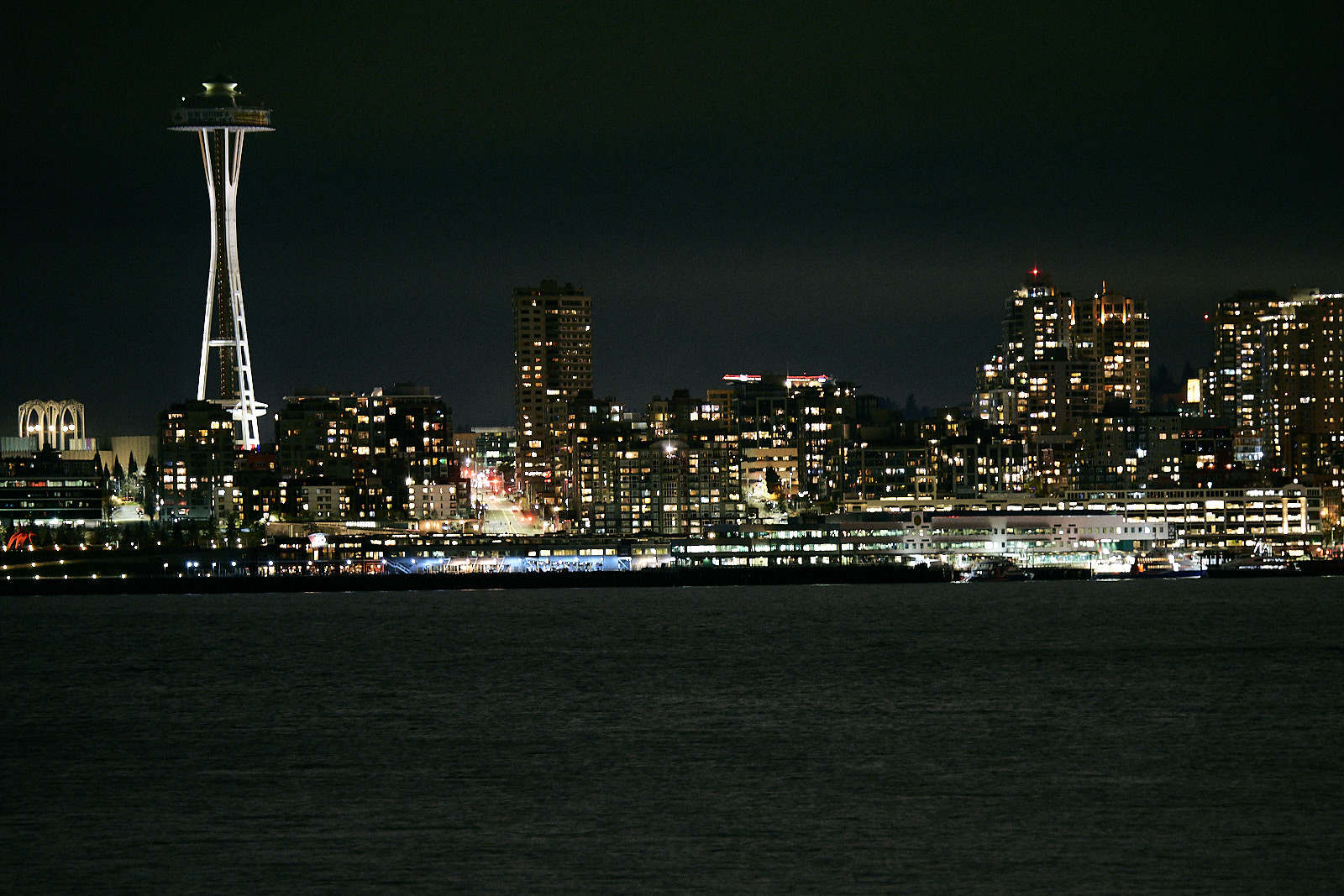 Focal Length
The 100-400mm | C focal length suits the travel, landscapes, and cycling sports I shoot. It is short for subjects like jets or distant wildlife. I didn't miss the large ferries in Elliott Bay but would likely miss a deer in the trees at distance. For cycling, the 100-400mm | C length allows me to get headshots and tight or wide action shots with a single lens. I'm confident I could travel to an event with just the 100-400mm | C and return with what I need for a story. Careful framing of the racers at speed resulted in blurred pine trees and buildings behind them. I don't need anything wider than ƒ/5 when I occasionally photograph cityscapes.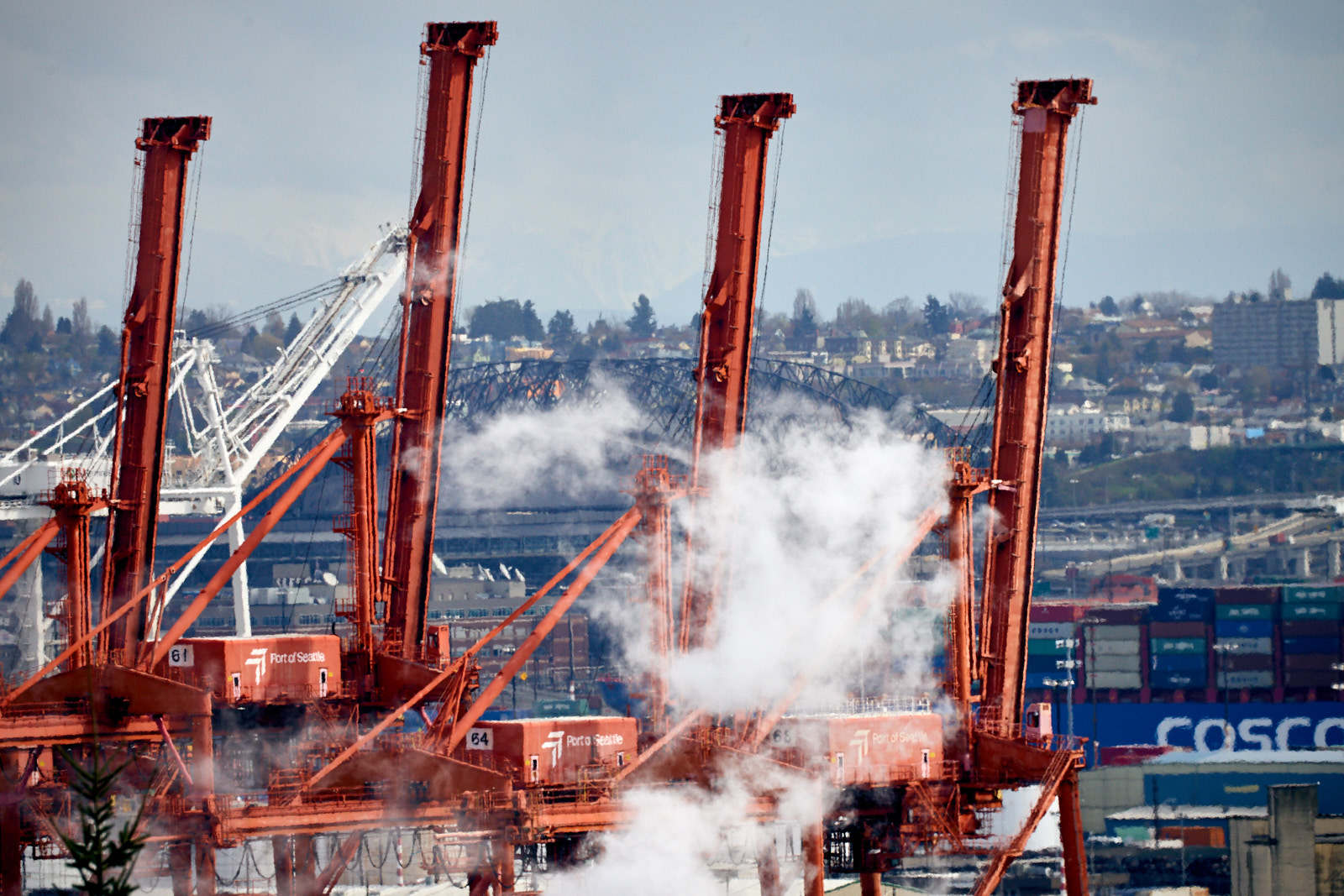 Build Quality
If I didn't disclose that the  Sigma 100-400mm | C is a budget lens, most seasoned photographers would expect it to cost much more. It's well balanced and the switches for the AF mode, stabilizations, and custom settings didn't feel cheap like many budget lenses do. They also stayed in place and did not shift in my backpack. The quality fit and finish means the barrel movement is smooth. Between the 300-400mm range there's less distance to cover than there is between the 200-300mm range so in manual or AF mode there's a smooth range of focus distances from 100-300mm, then a little more to get the full 400mm.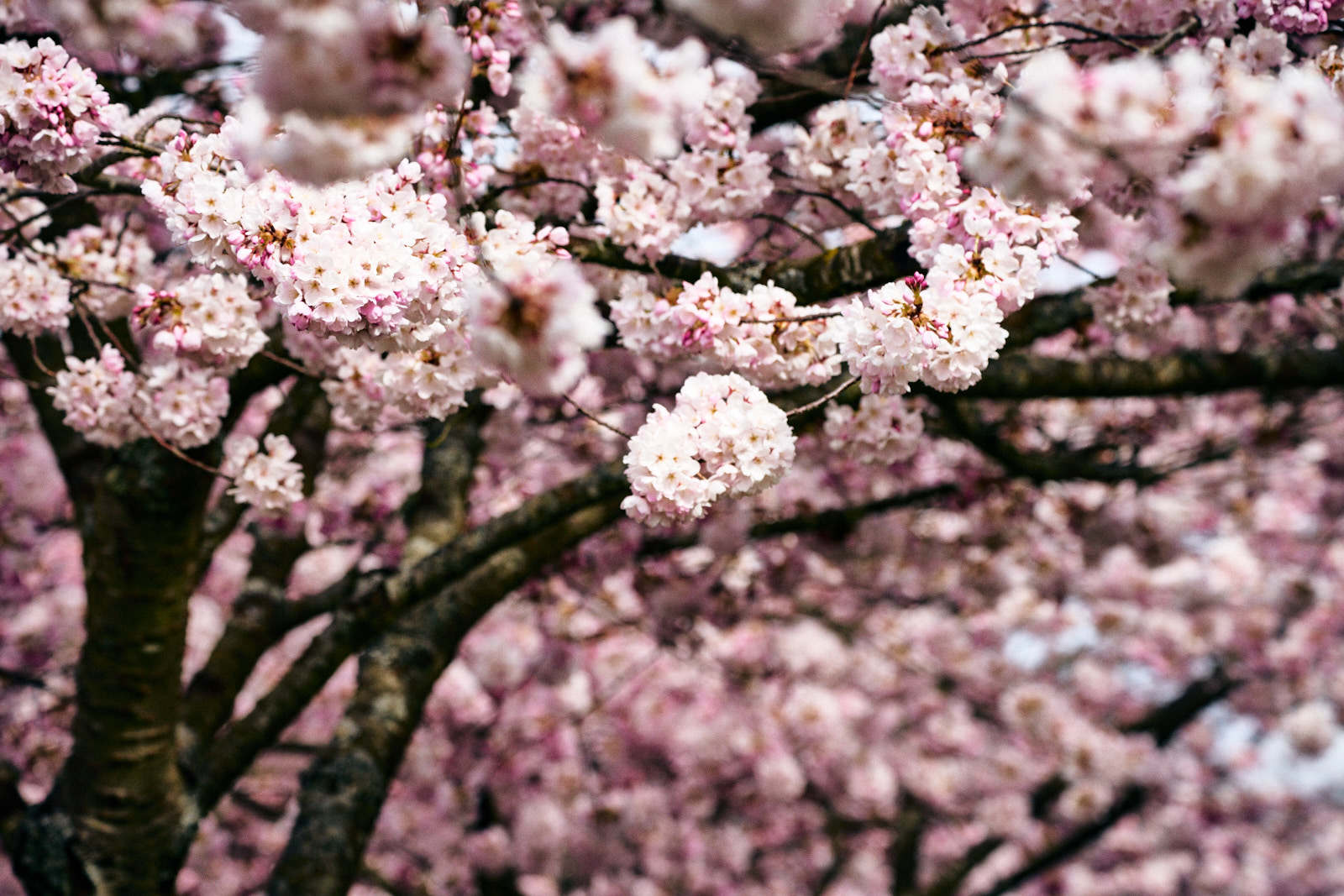 Image Quality
The image quality of the Sigma 100-400mm | C is good, though it's not on par with higher-priced lenses especially at the 400mm range. In bright sun the quality is excellent. However, at the longer distances and when overcast, a bit of softness creeps in especially in low-contrast scenes. Working with the uncompressed RAW files I was able to sharpen the images enough to publish them.
This is expected for a lens at this price point, though—it's a trade off for the price point. Though it's not a zoom, I reviewed the Sigma 135mm | A  priced at $1299 and the images were astonishing.
Recommended
For the occasional sports and wildlife, birding, or travel photographer, the Sigma 100-400mm | C is an excellent all-around lens with few compromises to bring the price, size, and weight down. It doesn't quite match the focus speed or image quality of a G Master but performs much better than the price point implies.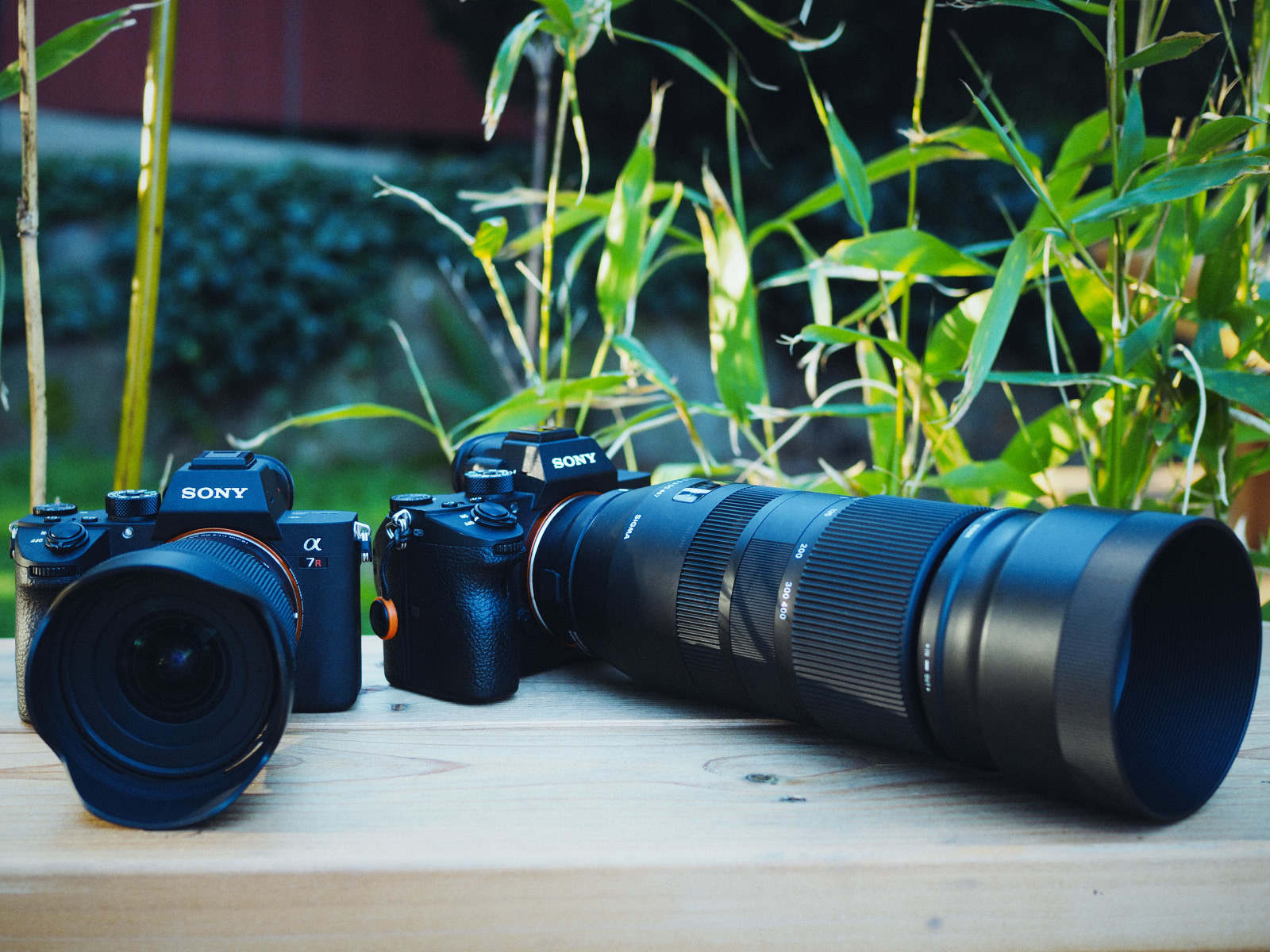 For photographers who have been considering mirrorless and are ready to switch, this lens falls under the "no compromise" banner of the third generation Alpha series cameras from Sony.
It's well worth $700.00 and a spot in your gear bag. Buy the Sigma 100-400mm | C at a retailer near you like Glazers in Seattle or online at B&H and Amazon.
…
My daily shooter is Sony A1 with a vertical grip and various Sony lenses attached like the FE 20mm F1.8. Find more gear recommendations in our shop. As an Amazon Associate I earn from qualifying purchases.