The Anthem One Light is like the Lumicube ($79.99 on Amazon), which was first to market, but 10x brighter and configurable as a modular platform. Its compact size and massive 30,000 lumen beam produces an intense 1.4 mile beam of light with variable color for any usage. It's lithium-ion battery is the only repairable battery system on the market.
Anthem One Light is brighter, smaller, half the weight and lasts 2,000 times longer than our nearest competitor. For half the price or less.
said Adrian Ruddock, Anthem One's Vice President, on the eve of their launch. And, they're not crowfunding such a disruptive product, but ready to ship starring at $1499. Anthem One uses Anthem Light Cards; swappable, solid-state wafers coated with an array of micro LEDs.  
Each card lasts up to 50,000 hours and is available in a wide variety of frequencies including UV, broad spectrum agriculture, military grade IR and several types of visible light. The interchangeability of the cards and price is what's unique and for ues in studio and continuous light settings. Anthem has promised to follow on with a full accessories line.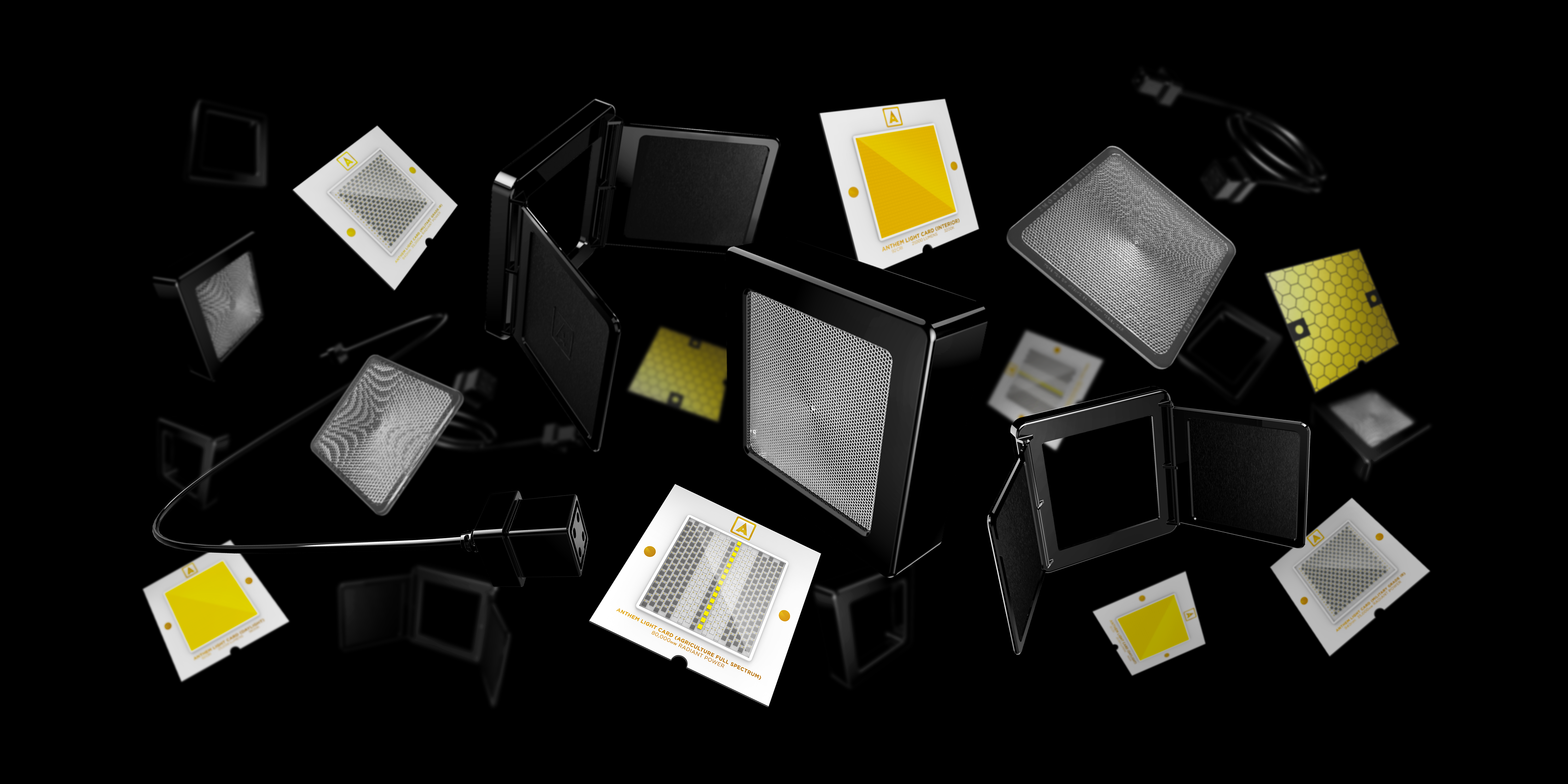 At 140mm (5.5 inches) cubed and 3.45 kilos (7.6 pounds), the Anthem case fits it in your hand and the hidden neo-dymium magnets, 1/4-20 bottom-socket, and dual Kensington ports allow you to mount, strap or lash it to bikes, cars, drones, stabilizers, rails, tracks and pipe. Cooled by oversized, slow-moving fans silently push large volumes of air through a sophisticated copper-and-aluminum heat sink, the Anthem is nearly silent. The magnets mean the bodies snap together and four to them output a massive 120,000 lumens from an 11-inch square face.
I'm not that into lighting and this is amazing.
For complete technical details, visit the Anthem One Specs Page. For more information, pricing and to order, visit www.anthemone.com.
The Anthems were designed in Wisconsin and assembled in the US.

…
My daily shooter is Sony A1 with a vertical grip and various Sony lenses attached like the FE 20mm F1.8. Find more gear recommendations in our shop. As an Amazon Associate I earn from qualifying purchases.