Have you ever wonder what a cinematography lens would look like on an a7s II?
Well, we did and tried one out.
The results are lovely and included in a story I'm writing for HD Video Pro. Today, I shared a teaser on Instagram while the files render.
What you need to know is the Cooke Look is about tonal quality, deep colors, and as we discovered no distortion or moire patterns in the buildings with lots of shapes happening all at once.
The pattern quality is the most amazing part.
Look at the blues in the sky in the midday sun. In the flare example, as the camera pans closer to the sun the blues fade out naturally. No banding, optically or on the sensor.
That's really cool stuff and when you consider a lens of this type is usually attached to a camera that costs 3X as much.
In case you missed it, Cooke Lens announced the availability of their Mini S/4 in an E-mount late last year and showed them at NAB. And, what they sent us was the first they've converted for the US market.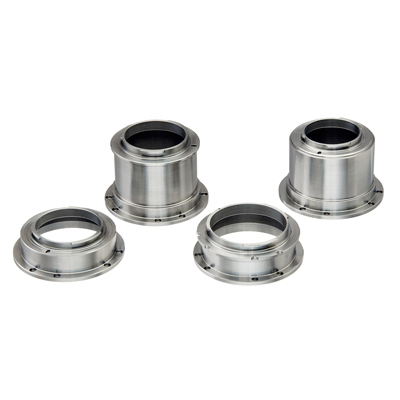 It's a one-off lens and I hope after this story, Cooke converts much more. In an email, Les Zellan, Chairman, and Owner, Cooke Optics, told me
"The miniS4/i lenses are steadily gaining popularity for many genres of production since they have all the coveted attributes of Cooke prime lenses in a smaller, lighter and more affordable form."
This was after I toured the factory in June. The world needs the beauty a lens like this can create and you've probably watched a film or two made with one; most recently, Fleabag, Game of Thrones, and Westworld.
We were just out shooting b-roll for a story, just imagine what you could do with it for a movie, at a wedding, or whatever you're into.
The model we used was the miniS4/i 32mm, T2.8-22 and it costs $7,500.00. Special thanks to Lill Monster Industries for the production work.
The Specs
T-Stop Range: T2.8-T22
Angular Rotation of Iris Scale: 77°
Min. Marked Object Distance: 300 mm/12 in
Close Focus

from Lens Front: 139 mm/5 in

Angular Rotation to MOD Endstop
Max. Diagonal Angle of View for Super 35 Format
Length from Front of Lens to Lens Mount: 106 mm/4.17 inMax Front Diameter: 87 mm/3.43 in
Max Front Diameter: 87 mm/3.43 inTotal Weight: 1.4 kg/3.08 lb
Maximum Format Cover: 33.54mm Diameter (New Epic S35mm Format)
Focus Scales: Two opposing focus scales – metric or footage. Scales marked from infinity to MOD.
Focus Drive Gear: 121 teeth 0.8 metric module x 5.0mm wide x 101mm from the image plane.
Iris Scales: Two opposing linear T scales – whole and third stops marked.
Iris Drive Gear: 119 teeth 0.8 metric module x 2.5mm wide x 85mm from image plane.
Screw-In Filter: M82 x 0.75 (25mm – 135mm)
Features
Optical Design: The optics are designed to give maximum performance at full aperture with superior control of flare, distortion and spherical aberration.
Electronics: Accessible via contacts in PL mount that sync with /i compatible cameras.
Colour Balance: All miniS4/i prime lenses are colour balanced, colormatched and compatible with Cooke 5/i, S4/i and Anamorphic/i.
Aperture: All miniS4/i primes have a true T2.8 aperture and cover Super 35mm format.
Index Marks
Every index mark is labelled. More detailed markings allow for more detailed focus control.
Focus Movement
Cooke's Academy Award® winning cam-style focus movement coupled with the added benefit of a large lens barrel d meter, has allowed for an increased number of focus markings, particularly at close focus. Spherical aberration has been controlled throughout the range of focal lengths to eliminate compensation of changes in back focus with aperture. A four-point contact bearing provides a smooth positive backlash-free movement.
Camera Mounts: Cooke Hardened PL Mount with /i Technology contact, ours was tested in an E-mount.
Focus Scaling: Large, clear numerals on both sides of the focus barrel benefit the focus puller when shooting under difficult lighting conditions.
Compatibility: All Cooke miniS4/i primes, except the 18mm, have a common fixed front diameter of 87mm, with a focus drive gear of 121T x 0.8 mod and an iris drive gear of 119T x 0.8.
External Finish: A scratch resistant PTFE hard anodised finish is provided on all Cooke lenses, providing a durable, hard-wearing surface to meet the most demanding environmental conditions.
Iris: An eight-leaf linear module iris assembly is fitted into miniS4/i primes with an aperture range of T2.8 to T22.
Weight/Size Ratio: The lenses are designed for all shooting applications, including handheld and Steadicam, providing comfortable balance ratio with the latest compact cameras.
Reliability and Service: miniS4/i prime lenses are designed to meet a market requirement for fully reliable performance with a minimum of downtime.
…
My daily shooter is Sony A1 with a vertical grip and various Sony lenses attached like the FE 20mm F1.8. Find more gear recommendations in our shop. As an Amazon Associate I earn from qualifying purchases.