With the expected media fanfare, Nikon released their DLs. Where those line up in the mirrorless market is a 1″ sensor, and as they've done before, Nikon is banging on that upgrade from your phone now that you love photography drum. Earlier this week, I shared a story with CIPA's numbers on the wilting point and shoot market. That's the market Sony, Fuji, and Sigma are targeting with professional image quality and interchangeable lenses. Their play is to offer a  premium pro compact camera instead of a point and shoot for the so called step-up demand, as CIPA said in their analysis of the market:
It is expected that not only will there be strong demand from users who have come to enjoy taking photos because of low-end digital cameras and smartphones and want better digital cameras—so-called step-up demand—but also that demand for digital cameras with an exchangeable lens will remain firm compared to that for digital cameras with a built-in lens.
So, according to Nikon, if you like your iPhone but you want a zoom lens with better quality, get a 1" sensor. It's better than the 1/3″ in your phone, but without the quality of an APS-C (1.8″) or 35MM full frame. 35MM camera sensors aren't measured in inches for confusing reasons, but are called full frame because film photography originated in Europe mostly. It's the same size as motion picture film, and was orginally designed so that people could do exposure tests for movies.
Hold, up whoa…that's a lot of camera geek talk; back to what's going on with this launch. The Nikon DLs are really most likely what your parents, young adults, or siblings want in a camera for vacation photos and the like. Of course, they'll take good photos, just not as great as other premium compacts out there with much larger sensors. Remember, image quality is all about the sensor.
You can't blame Nikon with their market share for milking the remaining point-and-shoot camera market. They're holding onto mirrors as long as they can. The media response will place the DLs as competitors to the Alpha Series, but that's really not the case because of the limits of the sensor, and 4K is a tickbox on a feature list. Unless, of course, grandma has a 4K monitor and is uploading HD edits to YouTube of her extreme sports antics.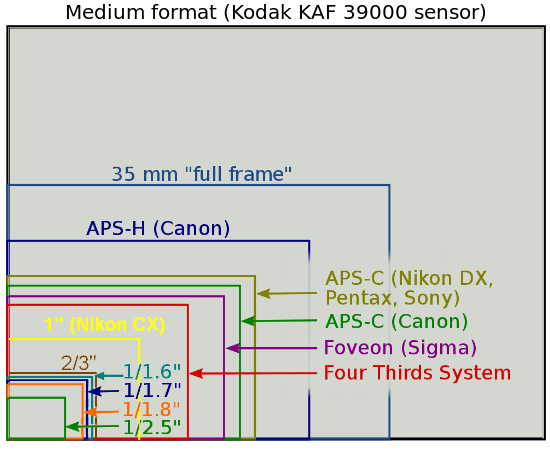 Again, as with their new flagship, we can't argue with Nikon's hold on the professional market. The takeaway from this launch is that Nikon has to make three cameras to compete with one popular consumer brand from Sony, the RX100 IV and a benchmark for quality in this price range. The DLs are on Amazon in the more than $500, but less than $1,000.00 category
Our advice is, if you're interested in mirrorless, stick with Sony, Fuji, or Sigma. In the same price range as the DLs, are the best-selling
a6000
 from Sony and the just released
a6300
. Both use an APS-C sensor.
…
My daily shooter is Sony A1 with a vertical grip and various Sony lenses attached like the FE 20mm F1.8. Find more gear recommendations in our shop. As an Amazon Associate I earn from qualifying purchases.