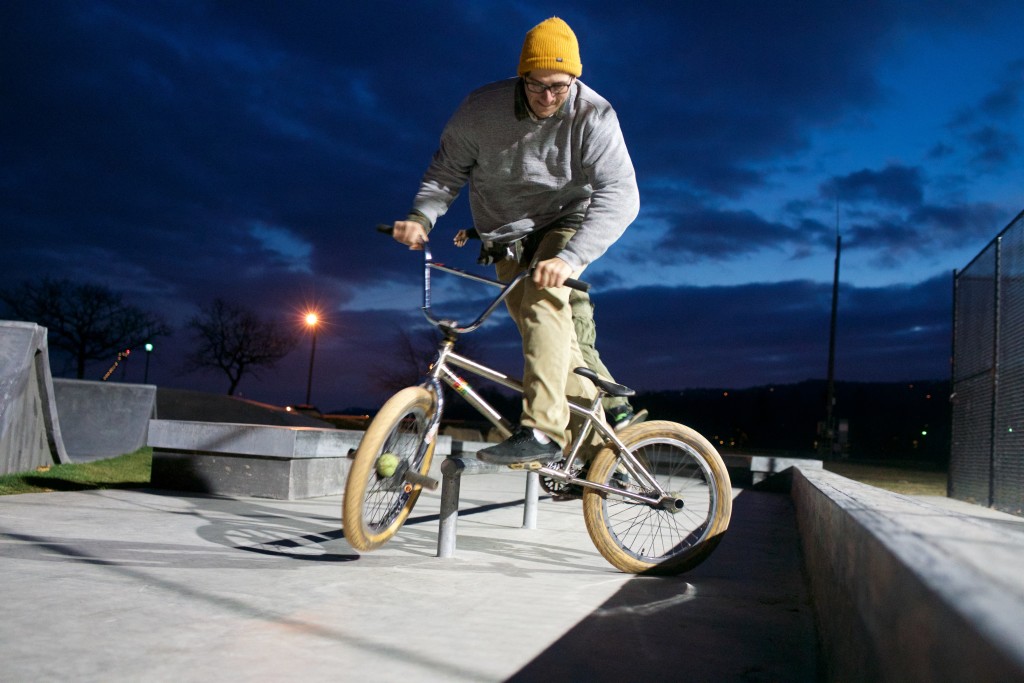 Continuing to test our demo RX1R II and contributing to the latest issue of Bike Hugger Magazine, David took these shots at a skatepark last night…As he told me
This camera has the same autofocus performance as the a7R II, the same image quality. The only thing it's missing is image stabilization, but I mean, I'm shooting handheld at ISO 10,000 at 1/200th of a second under a few basketball court lights.
The theme for Issue 31 is Full Circle and how everything circles back from technology to riding styles, tastes, and fashion. In cameras, and with the RX1R, Sony has circled back to doing what it does best–this camera is about camera geekery and its fans accept the compromise because of the miniaturized body and design.
It's the most Sony thing, Sony has done.
See more bike photos from the RX1R II in Issue 31 available now on iTunes and the Web for $4 an issue or $16 a year.
Our full camera review will follow after the holidays. Full rez on Flickr.
…
My daily shooter is Sony A1 with a vertical grip and various Sony lenses attached like the FE 20mm F1.8. Find more gear recommendations in our shop. As an Amazon Associate I earn from qualifying purchases.