After Sony Japan announced that they were going to shut down the Sony RX1R II line, delaying shipments of the RX1R II due to production issues (as reported by SonyAlphaRumors.com here, and translated very poorly by Google here) we received the second of our test RX1R II units. While the rumor site indicated that autofocus might be the culprit in the production delay, we're wondering if perhaps it might be imaging issues.
That's based on problems with our second RX1R II, problems we saw right out of the box. We either received a randomly defective unit, or a unit that has the same defect that shut down the line. From the very first test, images on the RX1R II had a strange purple cast and very noticeable chromatic aberration issues.
We re-initialized the camera (to make sure some setting wasn't the culprit) and tried again, but we're still seeing nearly unuseable images from the camera in high contrast lighting.
You can view the high-resolution images from our tests on our Flickr album.
Interestingly, the other RX1R II, which is not showing fringing or edge issues is exhibiting some strange white balance behaviors in twilight shooting (seen below), which the a7R II does not. We chalked this up to odd auto white balance, and had we been evaluating this shoot while it was happening, we'd have picked one white balance setting preset and left the camera in that setting for the duration of shooting. We noticed that one shot would be spot-on for white balance and the next shot would be completely blue or purple. Again, a rapidly changing sunset environment can do this but now we'll go back and re-test this.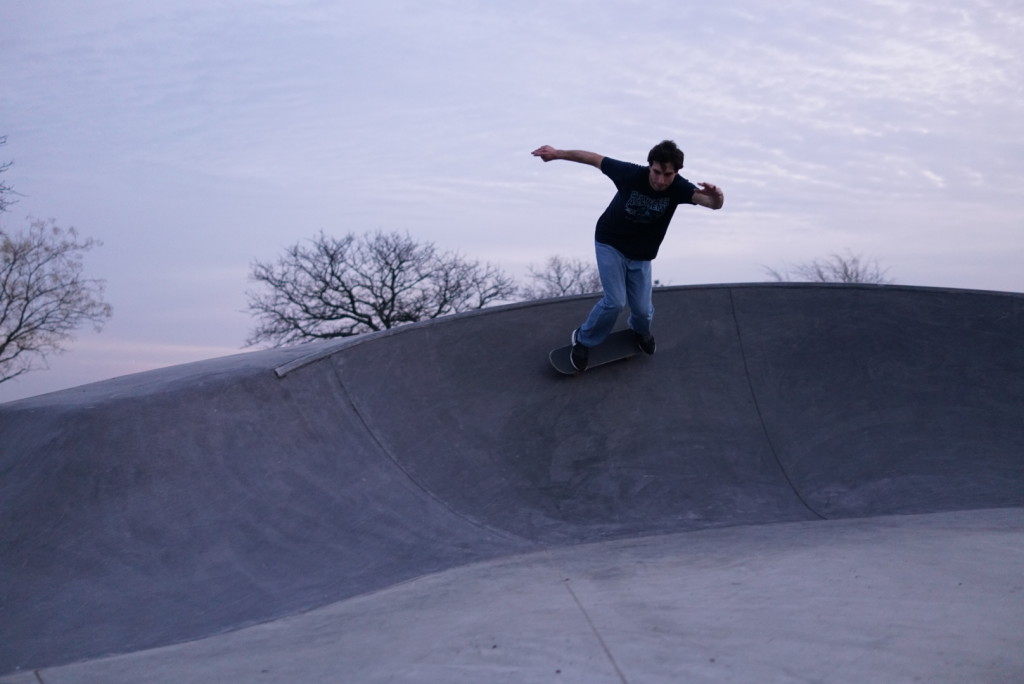 Until/If Sony discusses the issues with the RX1R II production, we won't know if our second test unit is exhibiting the problem that shut down the line, or if our unit was drop-kicked by the carrier on the way to our doorstep. Still, it's interesting to get a camera that is so completely out of balance the same day that an announcement drops about a production halt.
Stay tuned.
…
My daily shooter is Sony A1 with a vertical grip and various Sony lenses attached like the FE 20mm F1.8. Find more gear recommendations in our shop. As an Amazon Associate I earn from qualifying purchases.