We had nothing to lose, which allowed us to take risks," Ishizuka said.
A fascinating must read for mirrorless camera fans from the Nikkei Asian Review.  Staff writer Masamichi Hoshi reports on how Sony bet the company on mirrorless and in doing so ended up, "Completely changing the image of mirrorless cameras, which were generally seen as the lesser cousin of SLRs." If you didn't already know, the rapid contraction of the digital camera market caused by cellphone cameras, led to a crisis for Sony and its camera-maker competitors. Sony funneled massive resources into developing full-frame mirrorless cameras and believed that a market for professionals definitely existed.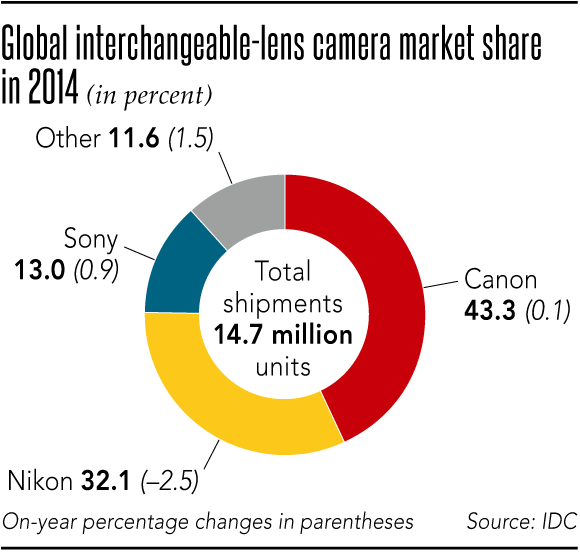 As our site can attest, Sony was right, and since the first Alpha 7s has released a gauntlet of category-defining cameras; including, the RX1R II that I'm waiting to review next once the demo arrives from B&H.

Since those first Alpha 7s in 2012, "Sony's share of the full-frame camera market is estimated to have surged by about 400% in Germany and about 600% in the U.S." While Sony has a long way to go to match the marketshare of Canon and Nikon, it's built a winner with innovative mirrorless cameras pros have embraced and most crucially purchased. We gladly rewarded the risks Sony took and as our post here share, the Alpha 7 series has totally changed how we shoot and travel with cameras. The biggest takeaway from the article is since it's clear Sony embraced the pro space, their only way forward is to keep challenging Nikon and Canon, which means even better mirrorless cameras.
For more news about Sony's mirrorless cameras, read these recent posts
…
My daily shooter is Sony a9 II with a vertical grip and various Sony lenses attached like the FE 20mm F1.8. Find more gear recommendations in our shop. As an Amazon Associate I earn from qualifying purchases.