Today Sony announced two new SSDs for professional videographers. The G Series Professional Solid State Drives in 960GB (SV-GS96) and 480GB (SV-GS48) were designed to meet the growing need for reliable, external video recording devices docked to camcorders or high-performance DSLRs.
Durable, reliable and fast SSDs are ideal for 4K or higher-bitrate recording.
The new SSDs will ship in May 2017 at a suggested retail prices of $539 for SV-GS96 and $287 for SV-GS48 and have read speeds up to 550MB/s. From the PR
The drives are also designed for ultra-fast, stable data writing. While other SSDs have a tendency for data write speeds to suddenly drop after repeated re-write cycles, Sony G Series SSDs feature built-in technology preventing sudden speed decreases, while ensuring stable recording of high bitrate 4K video without frame dropping. For example, used with an ATOMOS Shogun Inferno, G series SSD is able to record video at 4K 60p (ProRes 422 HQ) mode stably.
Read Sony's blog for the rest of the details about the drives. This storage announcement follows the high-speed SD cards announced earlier this year.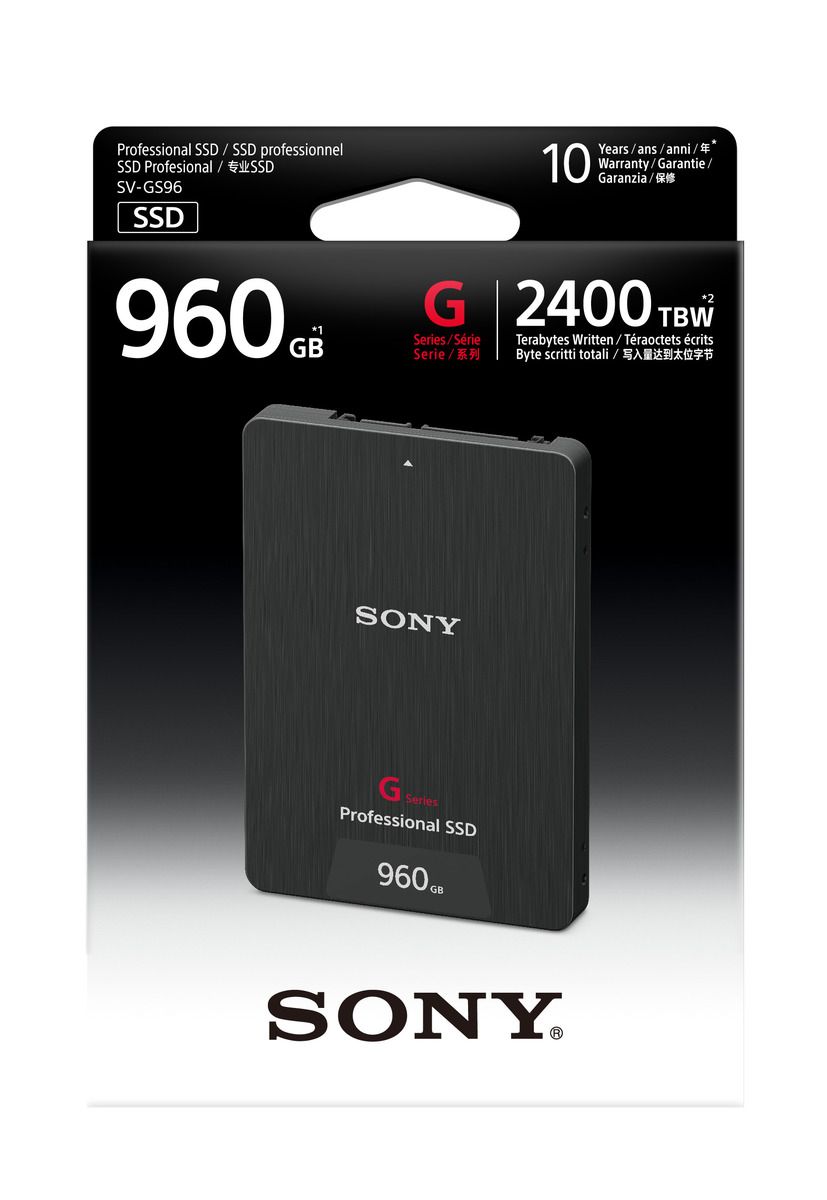 …
My daily shooter is Sony a9 II with a vertical grip and various Sony lenses attached like the FE 20mm F1.8. Find more gear recommendations in our shop. As an Amazon Associate I earn from qualifying purchases.