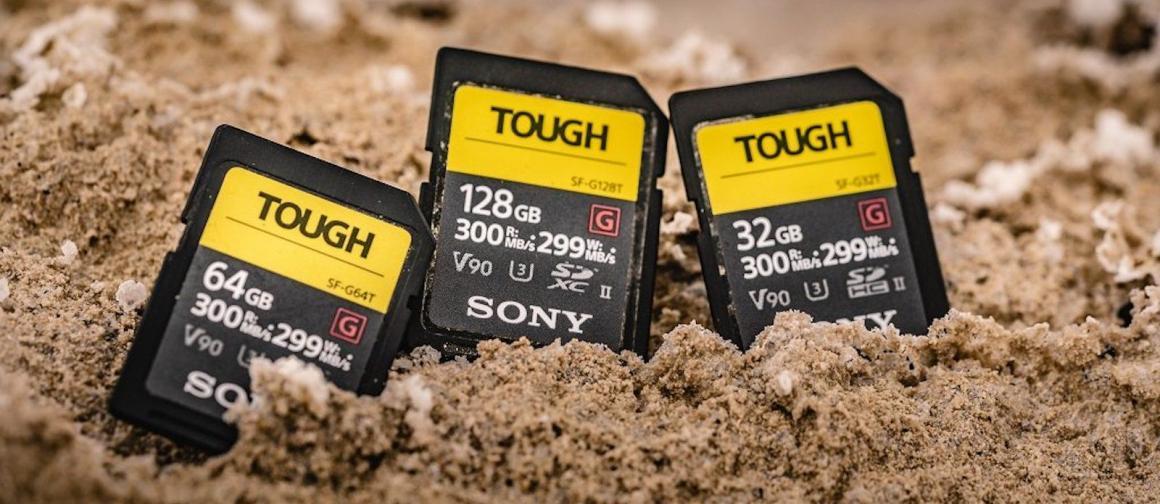 Sony just launched an SD card with my most requested feature: toughness. The SF-G series of cards are completely sealed with a one-piece molded structure and ribless with a switchless design.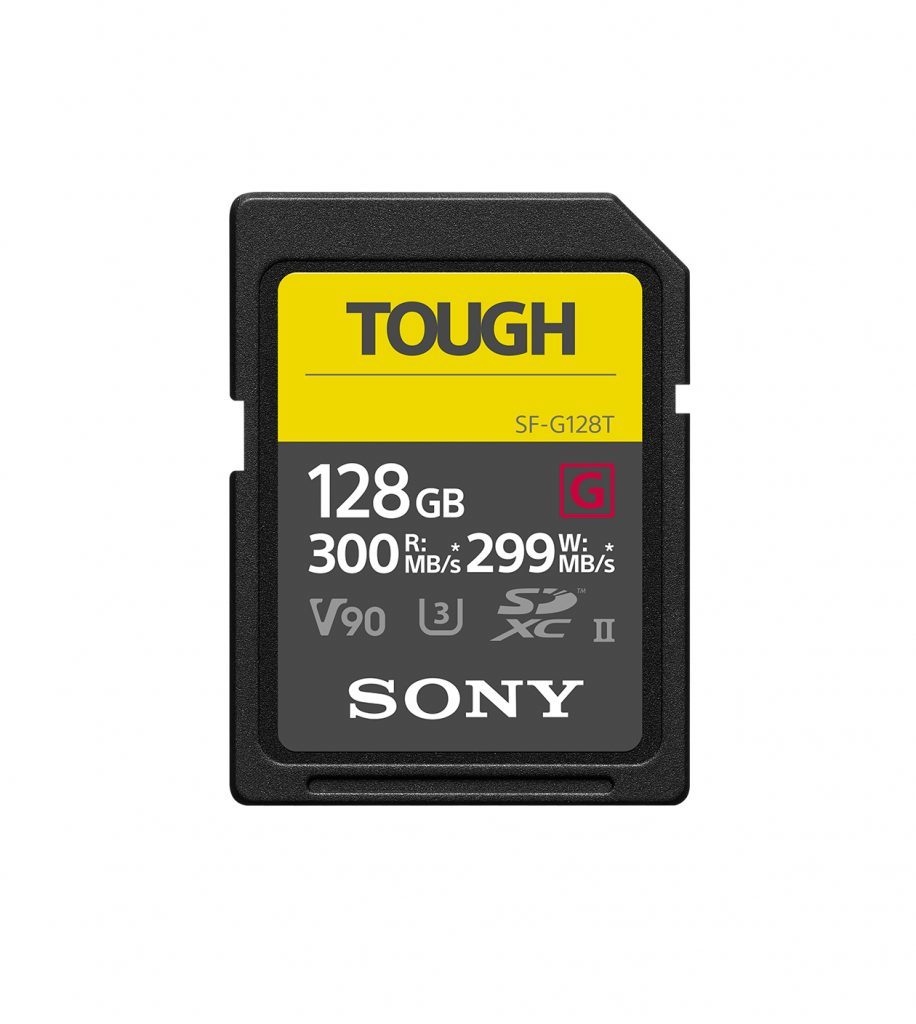 That means less to break, bend or fail. Sony backs them up with a SD Scan Utility, that'll check that the card is in good condition and new File Rescue Software to recover accidentally deleted data and photos.
The new cards are also X-ray proof, magnet proof, anti-static, temperature proof and feature UV Guard.
That's pretty much everything proof in the SD form factor. From the press release
The new cards are 18 times stronger than SD standard (180N compared to 10N rating) to guard against bending and dropping, and use the world's first monolithic structure with a completely sealed one-piece molding that leaves no empty space in the card and prevents dust or debris from entering. The TOUGH spec. series uses materials of high-grade hardness, unlike conventional SD which uses a thin, 3-part ensemble. They are protected against typical physical damage that can affect conventional SD cards such as a broken plastic casing, broken data protection lock and broken connector ribs.
For photographers fighting the elements to get the perfect shot (hello yes), the TOUGH spec. SD cards are also waterproof with an IPX8 rating and dustproof with an IP6X rating.
Continuing an industry trend driven by Sony, full-frame mirrorless cameras such as the α9 and α7 series are packing more and more performance into stills and video performance. These high-end cameras rely on fast memory cards to maximize their performance and with professional photographers now using SD cards more frequently, users are demanding higher levels of reliability and durability associated with other professional card types.
And, it's the world's fastest SD card at 299MB/s with buffer clearing time that's minimized, for shooting at the highest burst speeds.
Pricing and Availability
Full product details are available at: http://www.sony.net/sfgt. The new SF-G TOUGH series of memory cards are planned to be available in October, at the following suggested prices:
SF-G32T/T1 – 32GB – $72.99
SF-G64T/T1 – 64GB – $131.99
SF-G128T/T1 – 128GB — $275.99
…
My daily shooter is Sony A1 with a vertical grip and various Sony lenses attached like the FE 20mm F1.8. Find more gear recommendations in our shop. As an Amazon Associate I earn from qualifying purchases.