In the electronic news gathering cycle, the journalism video space, lots of creators use their still cameras, and that's why they've remained popular. But there's still a need for camcorders with additional full-fledged video features for multi camera setups and producing HDR. Those features give photographers and videographers a better range, while still keeping the bodies compact with a 1-inch sensor—Sony's enhanced BIONZ X with front-end LSI.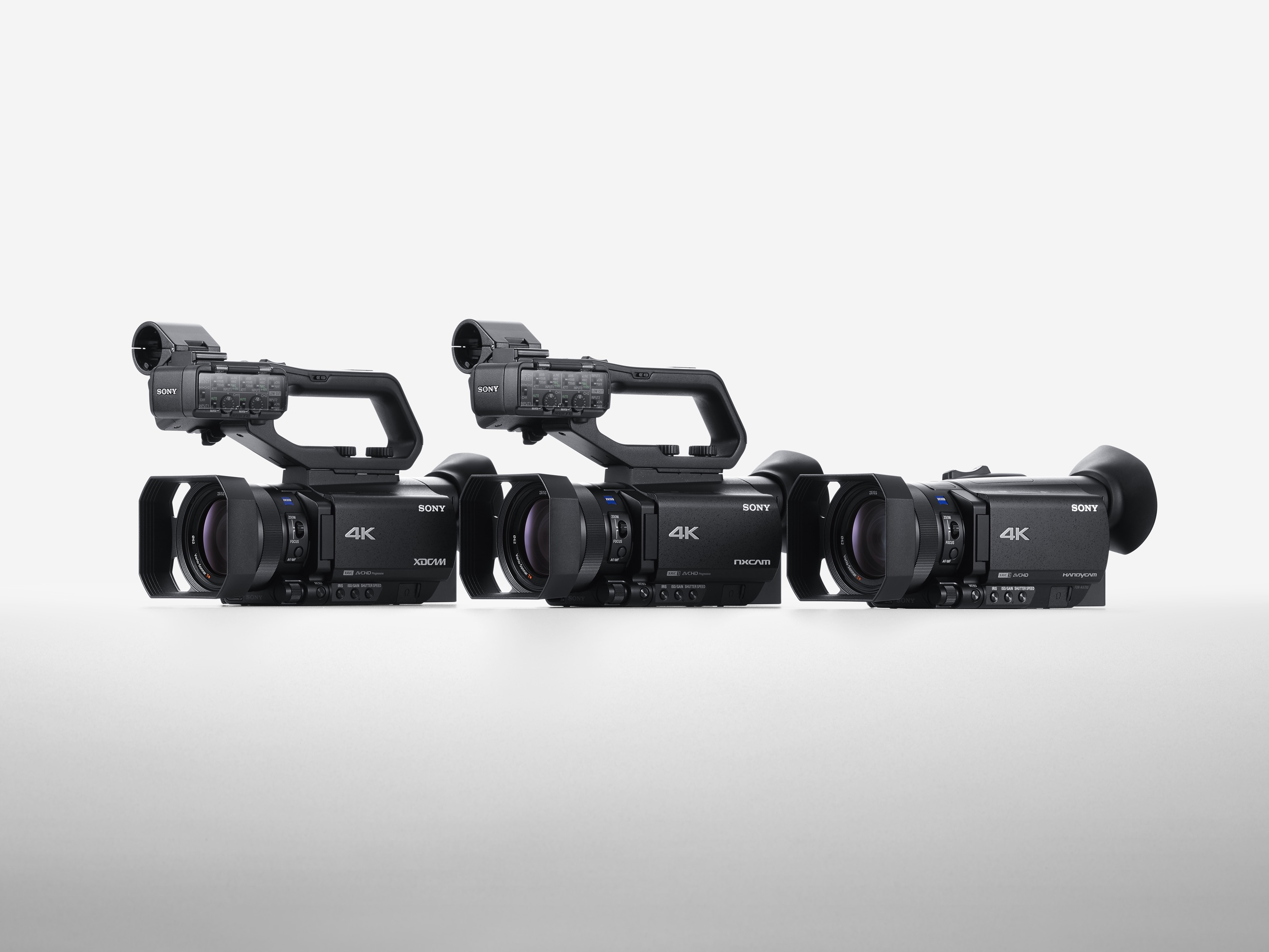 The main advantages are picture profiles (S-log2 and S-log3), HDR workflow, and at a sub $3,000 price point. After the RX10 Mark IV launch in New York, Sony also showed the press their first camcorders featuring a phase-detection AF sensor with fast AF performance, excellent image quality, and professional-style functions.
The FDR-AX700, HXR-NX80, and PXW-Z90 all film in 4K with the same tech as the Alpha series of cameras. The first of the three-camcoder lineup, the AX700 ships in October for $1899. While the NX80 and Z90 ship in December costing $2299 and $2799. All offer wide 273 point auto-focus, faster, improved tracking, and detailed AF settings with a touch screen for smooth transitions.
The NX80 and Z90 connect to Sony's CBM app and stream at 5G or to the cloud with another app, XDCam air. The simple live solution was the most intriguing aspect of this launch because, for under $10K, you can purchase two cameras that will fit in a Pelican carry on and then live broadcast via YouTube or Facebook with Tally. A red PGM and green NEXT indicates on the screen who's live using the MCX-500 switcher and the RM-30BP remote control.
Palm-sized cameras with Tally sure seems like a feature will YouTubers want. In a very busy day with Sony, I spent some time with the Z90 at a jazz club and will share my hands-on take with you once it's edited.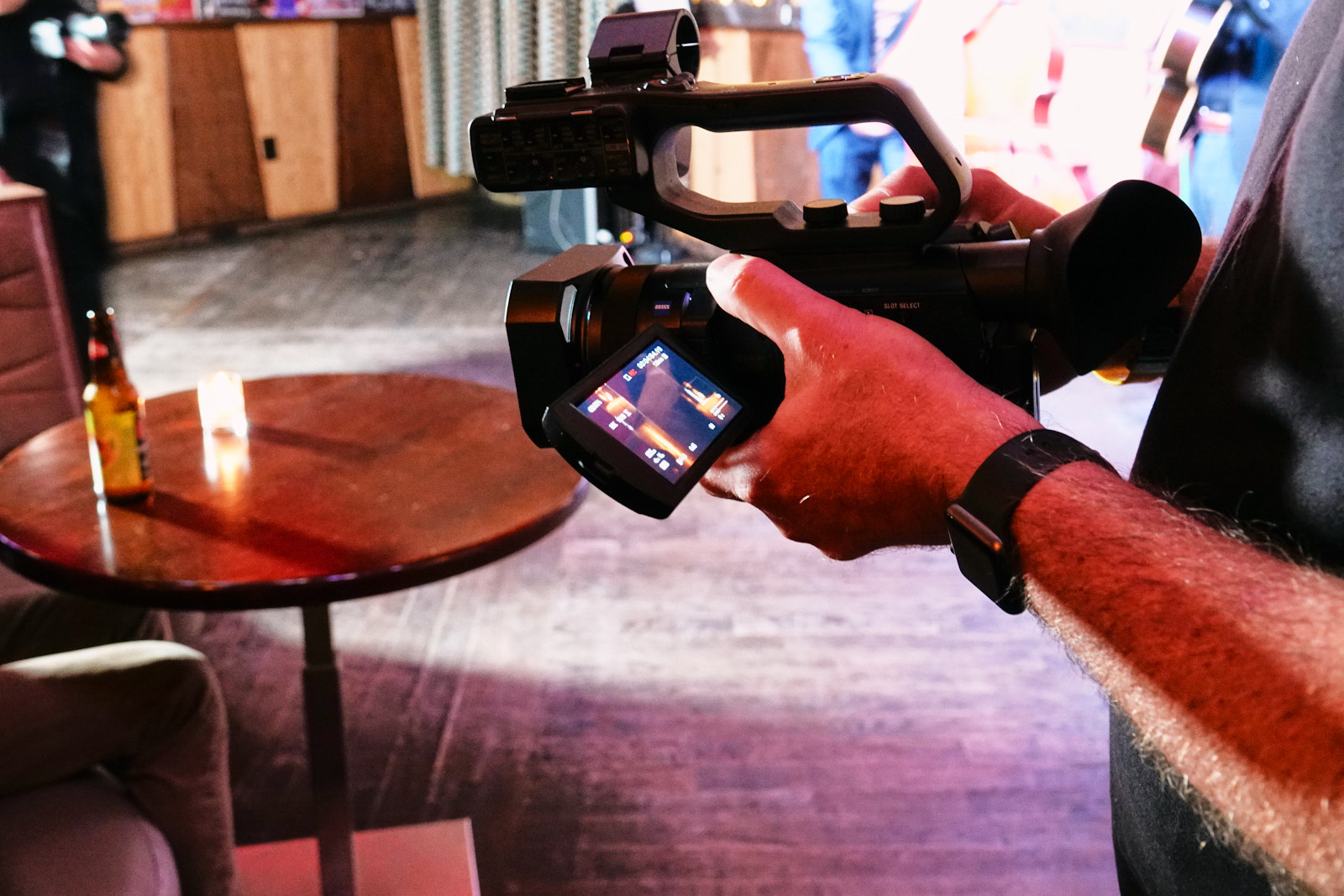 For more information about Sony's new camcorders, visit 4K Palm.
…
My daily shooter is Sony a9 II with a vertical grip and various Sony lenses attached like the FE 20mm F1.8. Find more gear recommendations in our shop. As an Amazon Associate I earn from qualifying purchases.