It was a year ago, that I wandered a photography trade show floor in Vegas haplessly seeking new product. On assignment for Digital Photo Pro, my task was to find an outlier, literally on the outskirts of the show for an interesting new product. Round and round like the moth flies, colliding with one vendor, escaping from another, I eventually arrived at Spider Holster's booth. Perhaps it was the charisma of the owner, his staff, or the general mood of their few-hundred-square-foot space that was the flame attracting me to stop and ask
What's going on here?
It was a very busy booth and as it turns out, I don't like cords or straps or really anything around my neck. In my hand, was a camera with strap dangling near my hip, like a clothesline flapping in the breeze. The booth staffer said, "Let me see that," and a few seconds later handed me back the camera with a cleat attached.
Then, grabbing me like a Hong Kong tailor fitting a suit in 15 minutes, my belt was removed, a holster attached, and with a click, the camera attached. Pointed back towards the show, I remember hearing, "Go try that out. Write a story."
After tightening my belt up a notch, I did! And, haven't worn a camera strap around my neck ever since.
Traveling extensively, shooting, and using Spider Holster tech for a year, I returned to WPPI. Finding Spider Holster's booth again, this time larger and nestled between a couple lens makers, it was the same frenzied place with boxes of new product. I explained how I was using their belt with the heavy duty Spider Pro on the right side and had attached the Black Widow mirrorless holster to the other.
Moments later, in a flurry of activity involving a power drill, nuts, and bolts, I was handed back the Spider Pro Dual Camera system with the same encouragement, "Go try that out. Write a story."
Next up, I'm going for the body-mounted camera trifecta with the Spiderlight Backpacker and asked if Spider Holster will recycle all those straps for me or make a phone case with a cleat, so I can attach that to the belt too.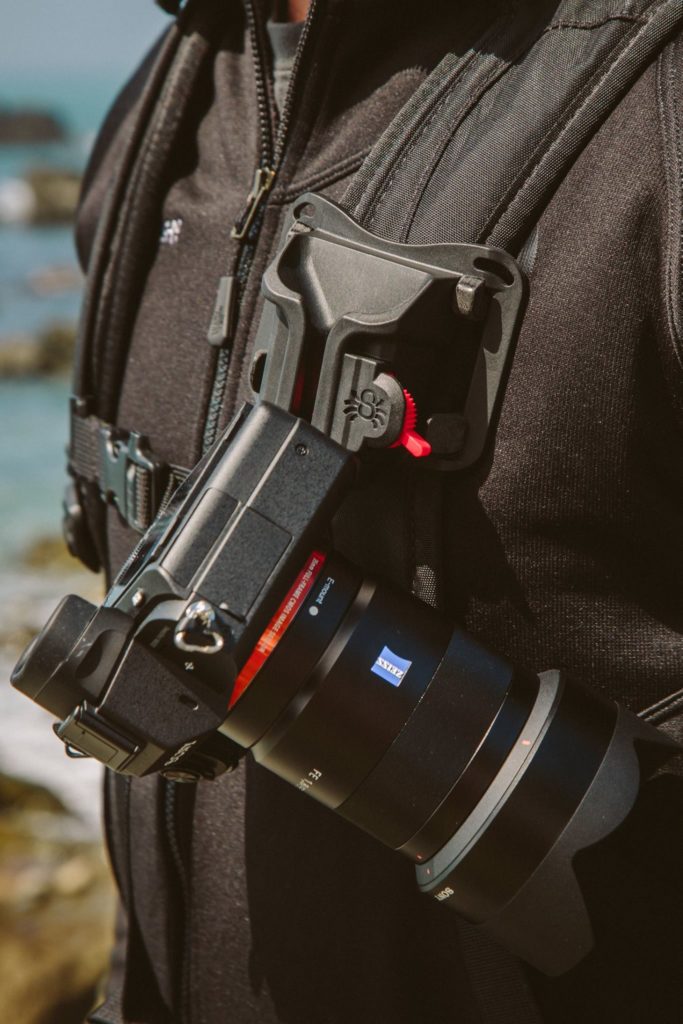 Going Strap Free
I'm enthusiastic about Spider Holster's tech because few products have changed my habits like they have. Of course, going strap free is a personal matter, but as they expand their product line you'll probably find yourself using something they make, including the hand strap. In 2018 at WPPI, these guys will probably have an anchor booth they're doing so well.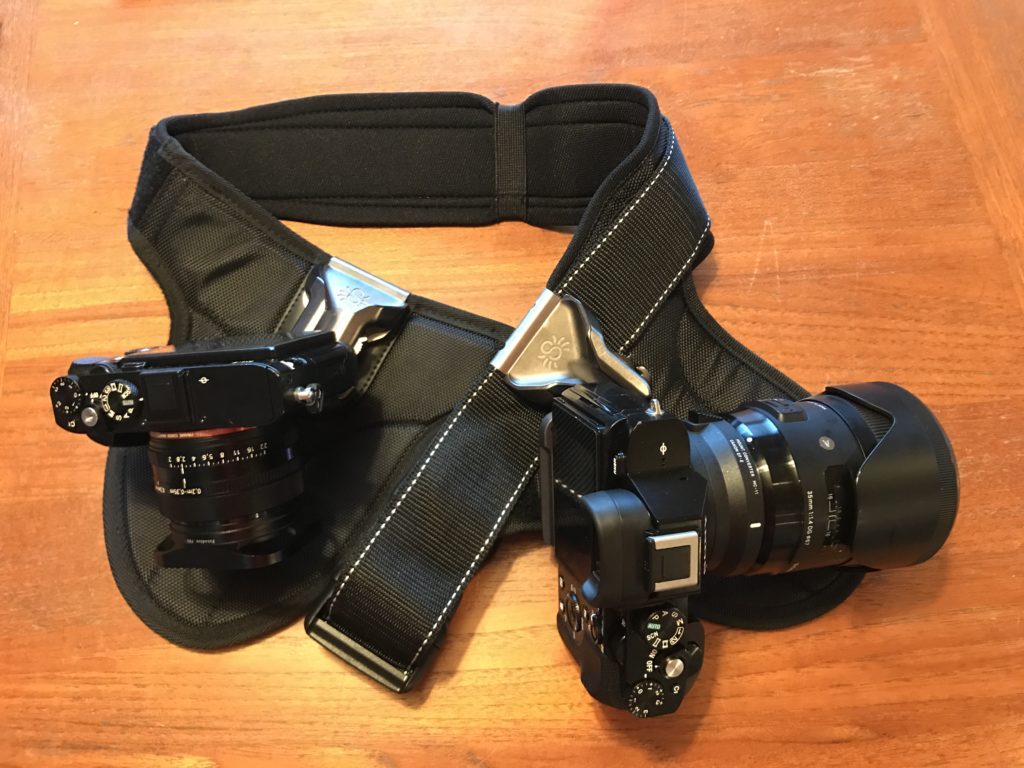 What To Get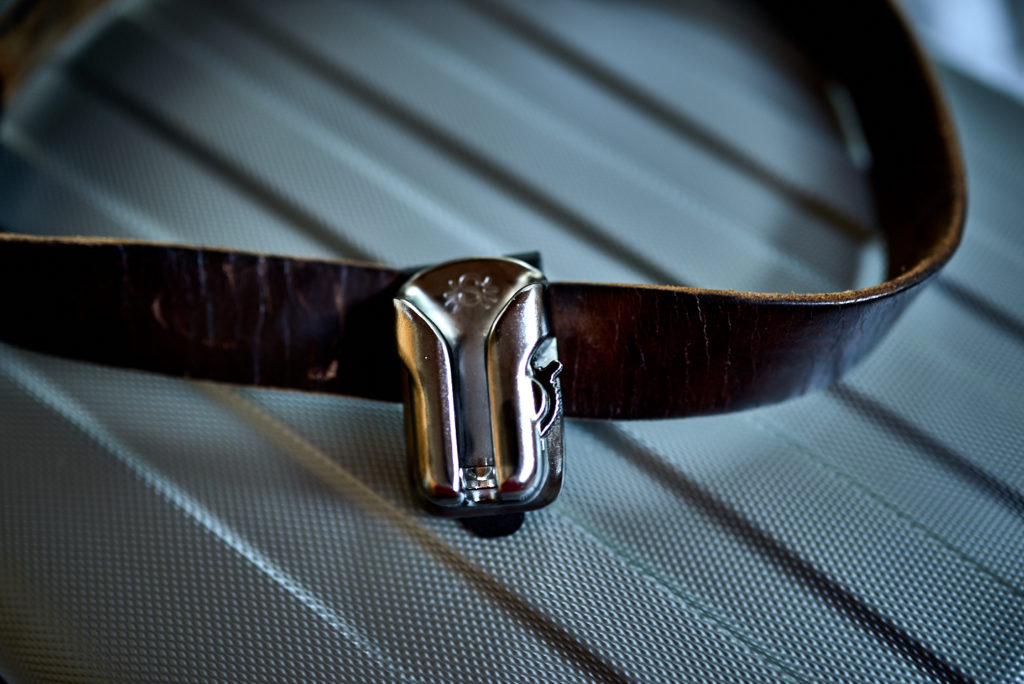 I started with the Black Widow and upgraded to the Pro and then went full spider with the dual-action Pro. The Light is great for street shooting and with any camera like the RX100 Mark V because it clips on. For my next shoot, I'll try the backpack strap and add a pouch for my phone. One issue with the belt is you can't get into your pockets….
Here's what I use, mixing and matching per the shoot.
And, encourage you to do the same. See the edit on the Spider Light.
…
My daily shooter is Sony A1 with a vertical grip and various Sony lenses attached like the FE 20mm F1.8. Find more gear recommendations in our shop. As an Amazon Associate I earn from qualifying purchases.