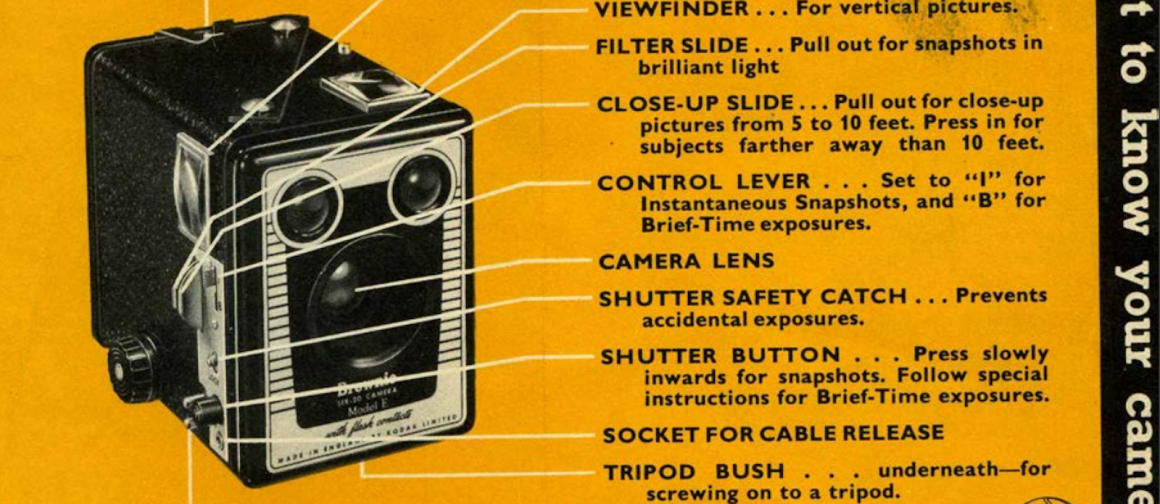 At an estate sale a few weeks back, I scored a lens for my Nikon film camera, and more interesting were these instructions for a light meter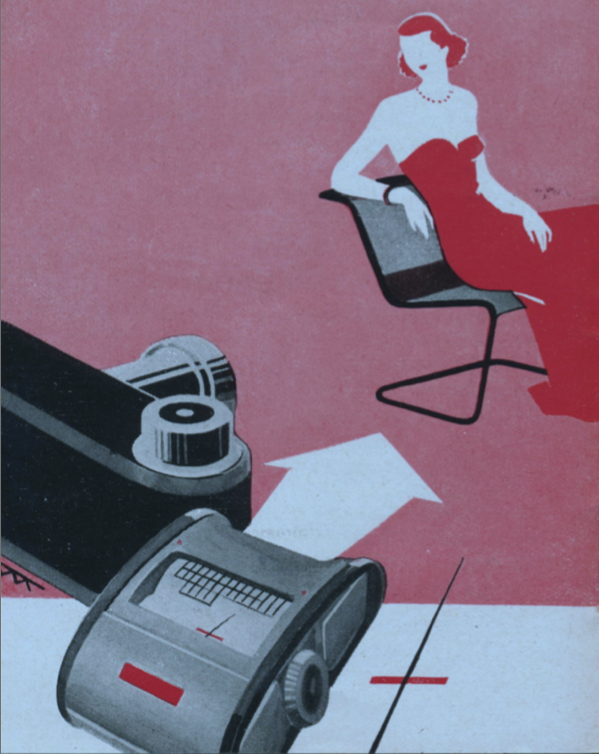 And, a dial-type Kodaguide for outdoor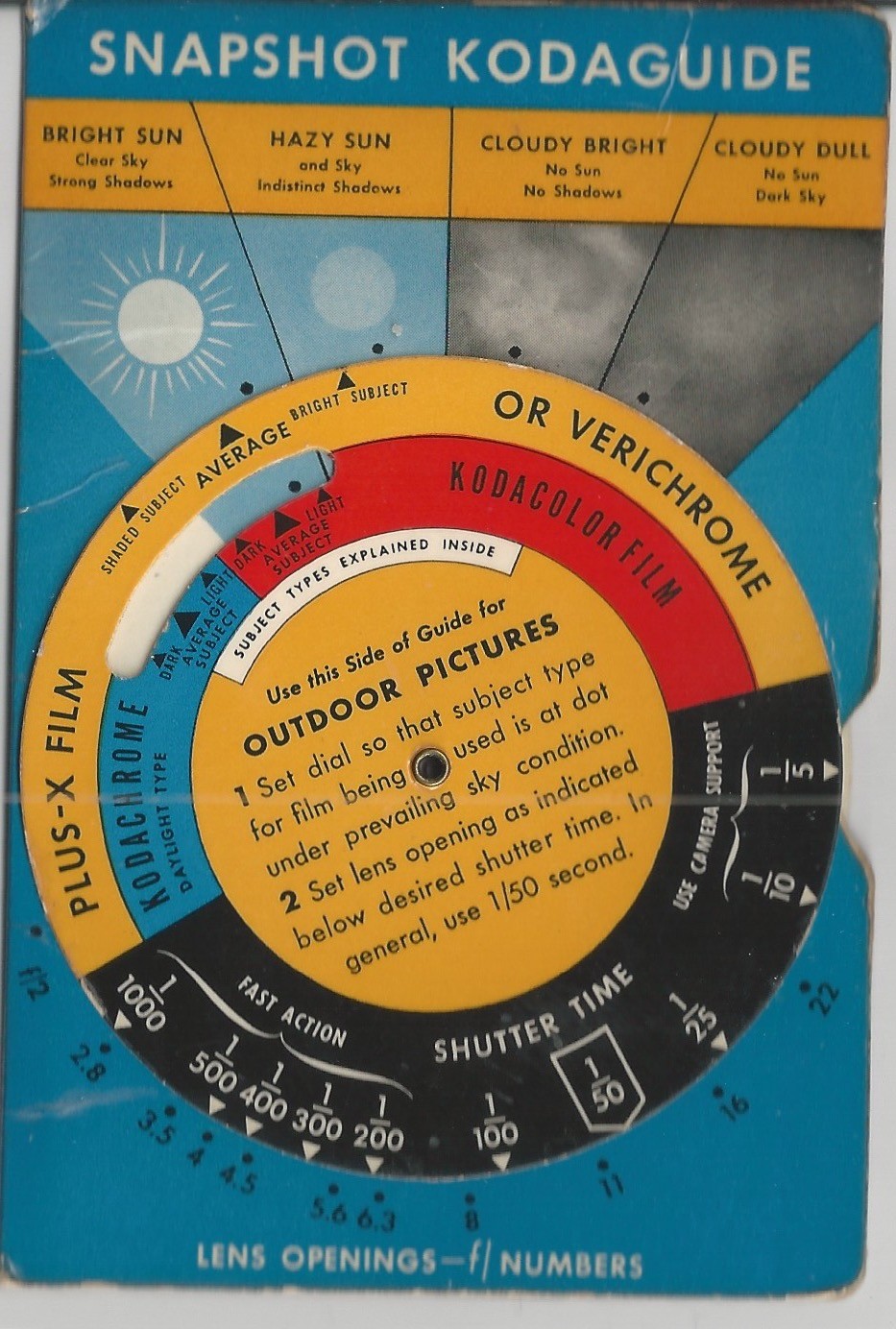 and, indoor pictures.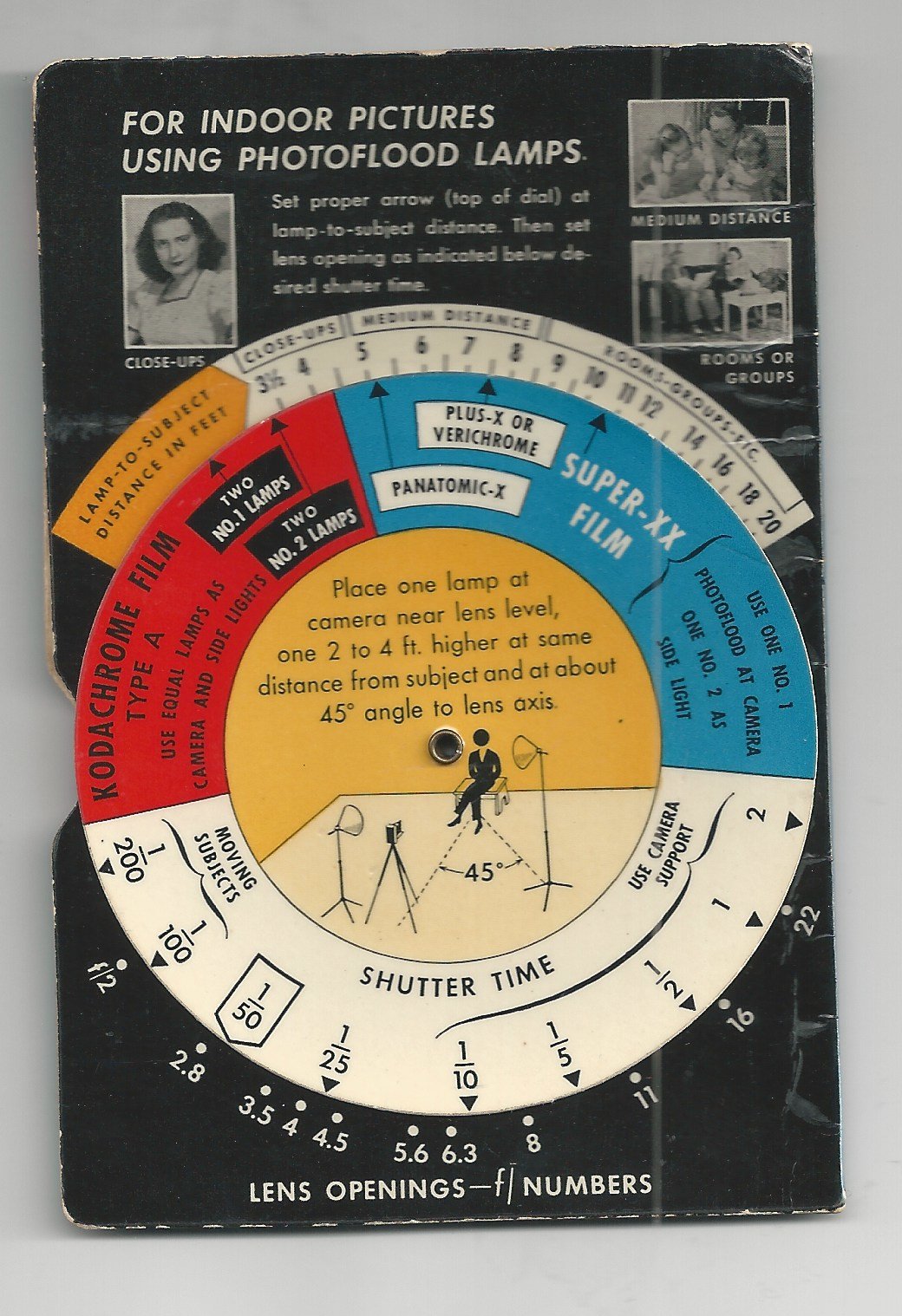 In the February 1956 issue of Pop Photo, the editors were very excited about the Dial-type that, "Provides specific answers to the a very great range of picture making problems."
And, just imagine that, like playing records…you had a gadget that was all manual.
Considering manuals, Marketplace ran a story this week about how they tell us more than how to use the product. They also, "Illuminate how well it was designed, create a bond with the customer, and reveal how much technology has evolved."
While I'm not interested in the Brownies, at the estate sale there was a box of them and their manuals. What's important about the Brownie and learning how to use it was the model introduced hobby photography and putting cameras with financial reach of most everyone.
Sounds familiar, right? Well, Sony's don't require your to dial in the exposure and meter, that's all automatic, but they're certainly in the hobby photography market. They don't have a manual to speak of either, but tech has gotten so good, you don't really need one, right? The Kodaguide costs 20 cents.
What hasn't changed since that Pop Photo issue is the editor's notes about not taking, "Photography nor itself with overwhelming seriousness. Its basic assumption is that photography is not an end in itself; it is, rather, the means to many—and infinitely diverse—ends."
Of all the Sony photographers I've met recently, the one takeaway is how diverse they are.
…
My daily shooter is Sony a9 II with a vertical grip and various Sony lenses attached like the FE 20mm F1.8. Find more gear recommendations in our shop. As an Amazon Associate I earn from qualifying purchases.