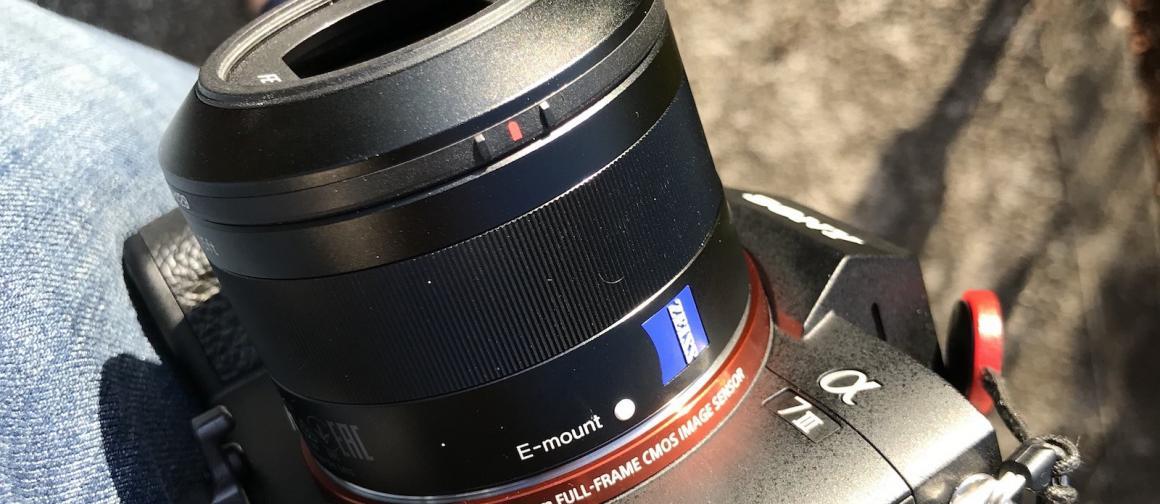 Following the story about Sony's market position from Bloomberg, I wanted to share a concert photo I took with a Sony a7 iii at Safeco field during one of Pearl Jams Home Shows. Before getting into that, I want to also note that I'm not a concert photographer…that's a very specific genre with photographers that have either worked with the band for years or are on an assignment from an outlet like Rolling Stone.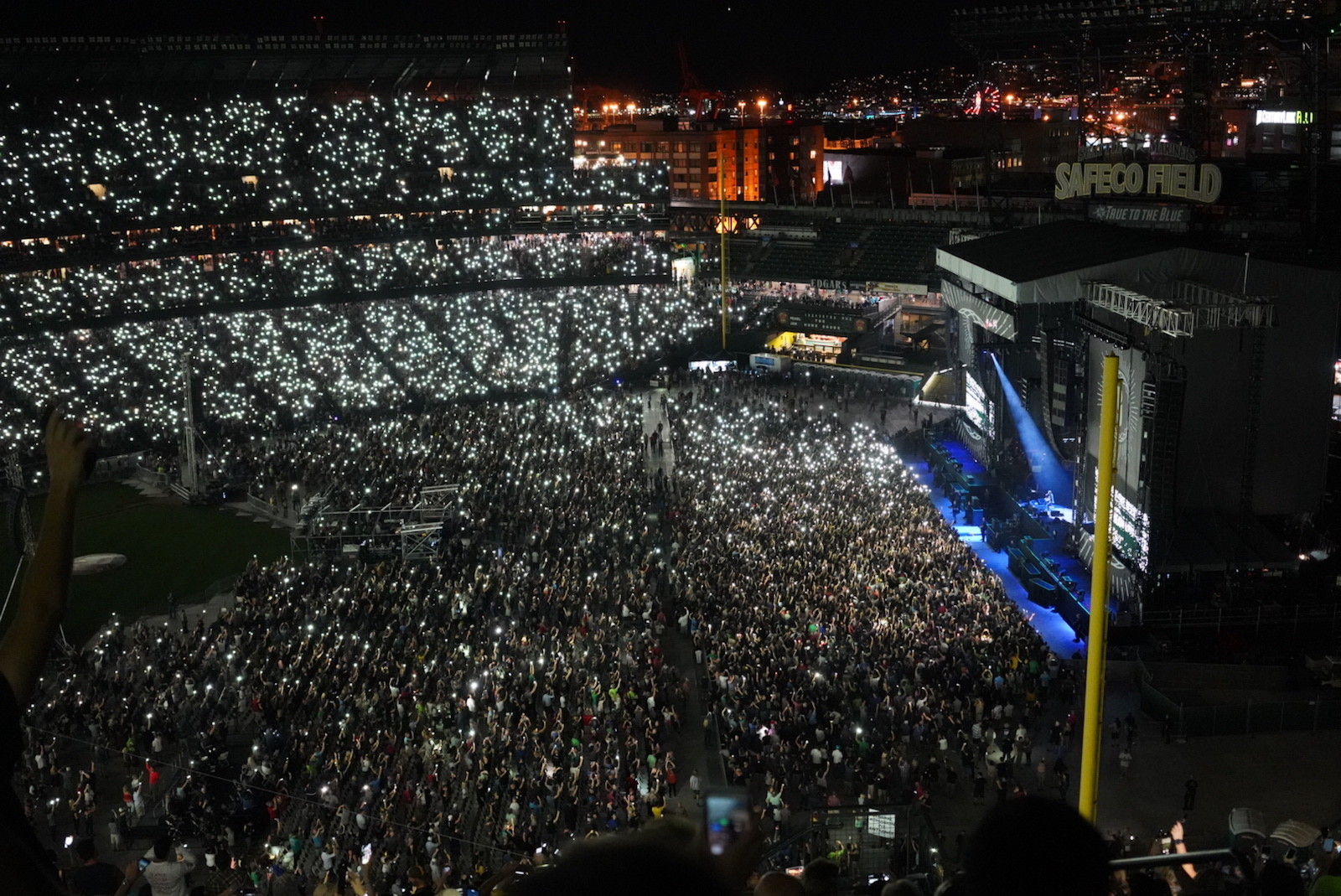 Also, with respect to the band's images, it's of the crowd. They're not even visible. What it does capture is the moment when 47K fans turned on their phone lights to shine back on the band who played a helluva show.
Thank you Eddie Vedder and @PearlJam for reminding us old timers why we live here. 28 years in Seattle like you. Helluva show. pic.twitter.com/2jx7RP0eph

— byron@bikehugger (@bikehugger) August 11, 2018
I didn't expect it at the time—whoever does—but the photo went viral. It's reached a quarter of a million people with a thousand plus likes and counting.
The Mirrorless Benefit
One of the reasons I originally started shooting with mirrorless was weight reduction—I most often take photos when I'm traveling on assignment for Bike Hugger, a cycling lifestyle outlet. And, also because of the smaller form factor, a Sony camera is often not recognized as a "pro" camera.
Outfitted with a lens like the Sony FE 35mm f/2.8 ZA, it's barely noticeable. The week prior I attended the Pixies/Weezer concert and got this lucky shot of Weezer's frontman Rivers Cuomo. Again, I was there to enjoy the show and Rivers came out into the crowd, right in front of us.
Entering Safeco, I was hassled a bit by security and that's the first time any Sony camera I've carried has been recognized as a pro camera. As I explained to the guard, it fits into a jacket pocket, and up in the nosebleed seats, I sure wasn't planning a photo session.
The guard agreed, and I went on my way to later get the moment.
I was thrilled with the photo, happy to share it, and say thanks to the band. Also recognized vividly how fast Sony's market position has changed in the past 3 years.
For an actual rock photographer, see the work of Greg Waterman who I got a portrait of during Kando.
I'm not recommending you break any rules at concerts, I take a camera with me pretty much everywhere, but if you want to get your own best shot, of course I'm going to recommend the Sony a7 iii ($1998 on Amazon) with a 35MM lens ($798 on Amazon).
I got the Weezer photo with the same setup and also told the security at the concert, the camera was for personal use (it was, I don't shoot concerts, just get lucky now and then).
Also, for a review of the incredibly moving show, read rock critics reviews and this story from Consequence of Sound. Pearl Jam raised 11 million dollars for the homeless.
---
Also published on Medium.
…
My daily shooter is Sony A1 with a vertical grip and various Sony lenses attached like the FE 20mm F1.8. Find more gear recommendations in our shop. As an Amazon Associate I earn from qualifying purchases.