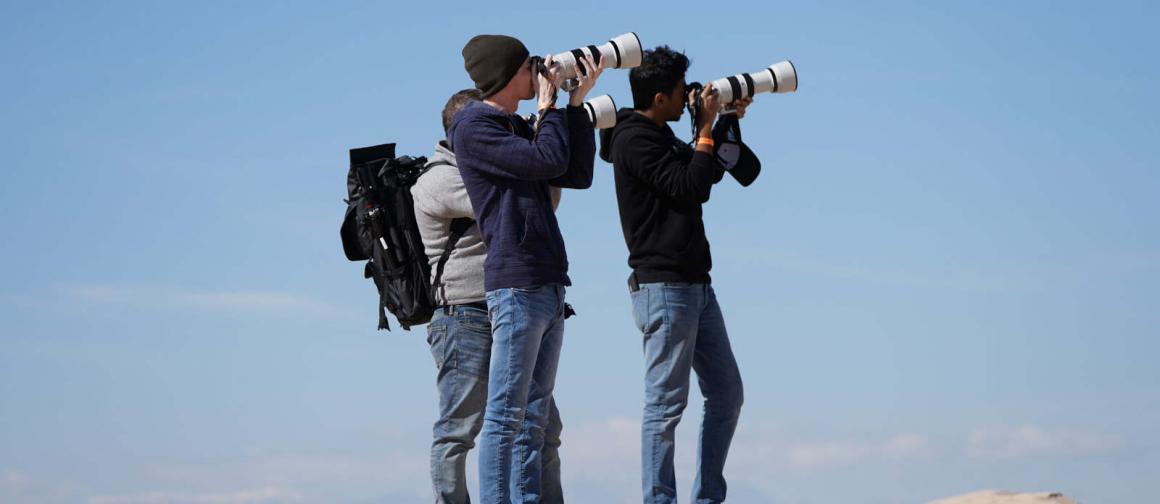 Photographers should expect more from their cameras and Sony's basic model, the a7II, refers to what they can get for $2000. After the launch, I experienced the a7 III hands on at studio and in the desert. I can tell you that after 3 days with the a7 III it exceeded my expectations.
It also leaves more money in my pocket for lenses.
Here's another example, like the one I wrote about for Digital Photo Pro. Looking for something interesting to shoot, walking around the Nellis Sand Dunes, I saw a model appear on the crest of a dune.
She was posing and jumping and I got this frame after pointing the lens at her and pressing the shutter release button and couple times. The sharpness is incredible and that's right out of the camera.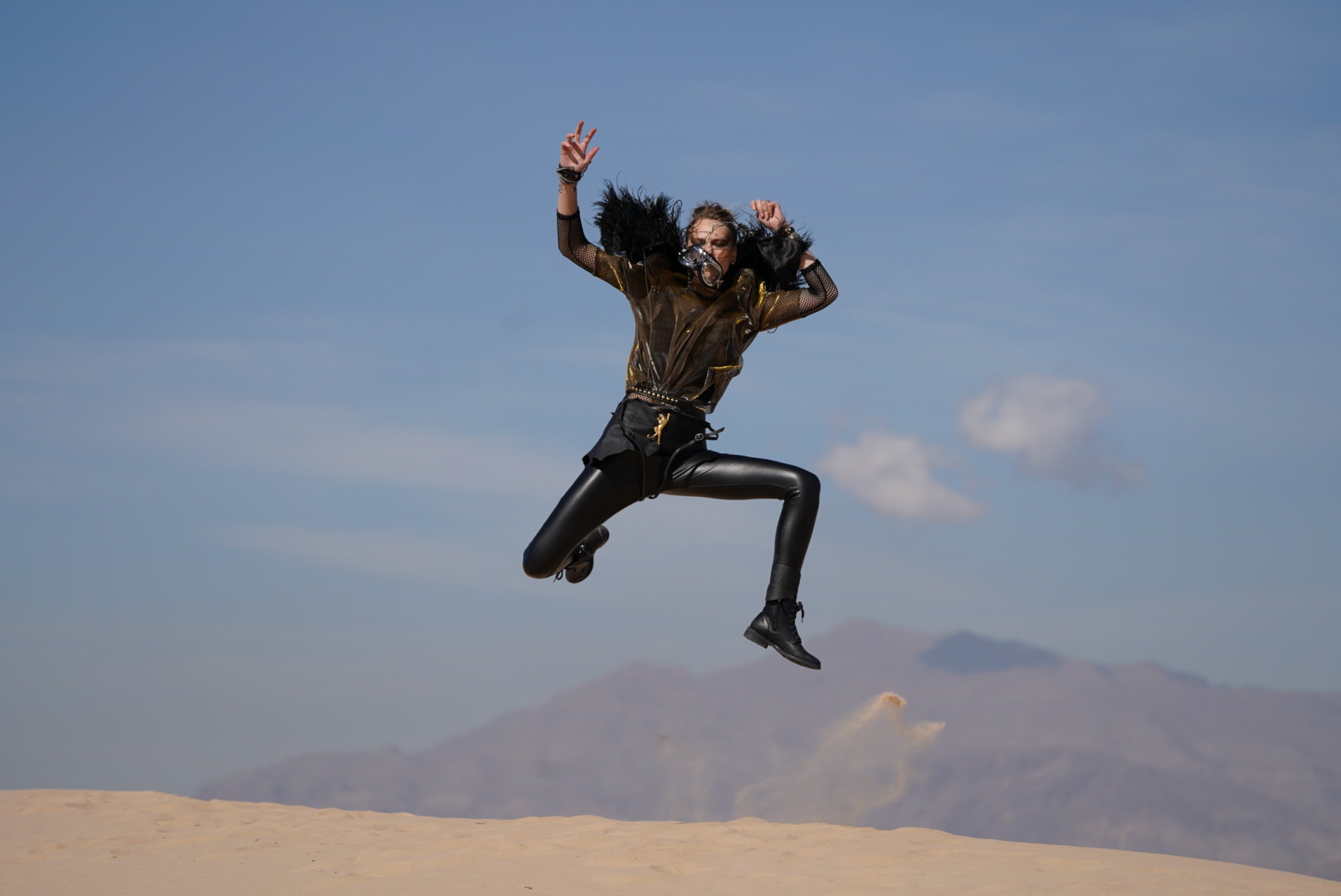 There was no setup for that shot. No clicking sound either because silent shutter mode was on. It felt like I was walking onto the set of a sequel or prequel to Road Warrior. I took this frame too while jets scrambled above from a nearby airfare base.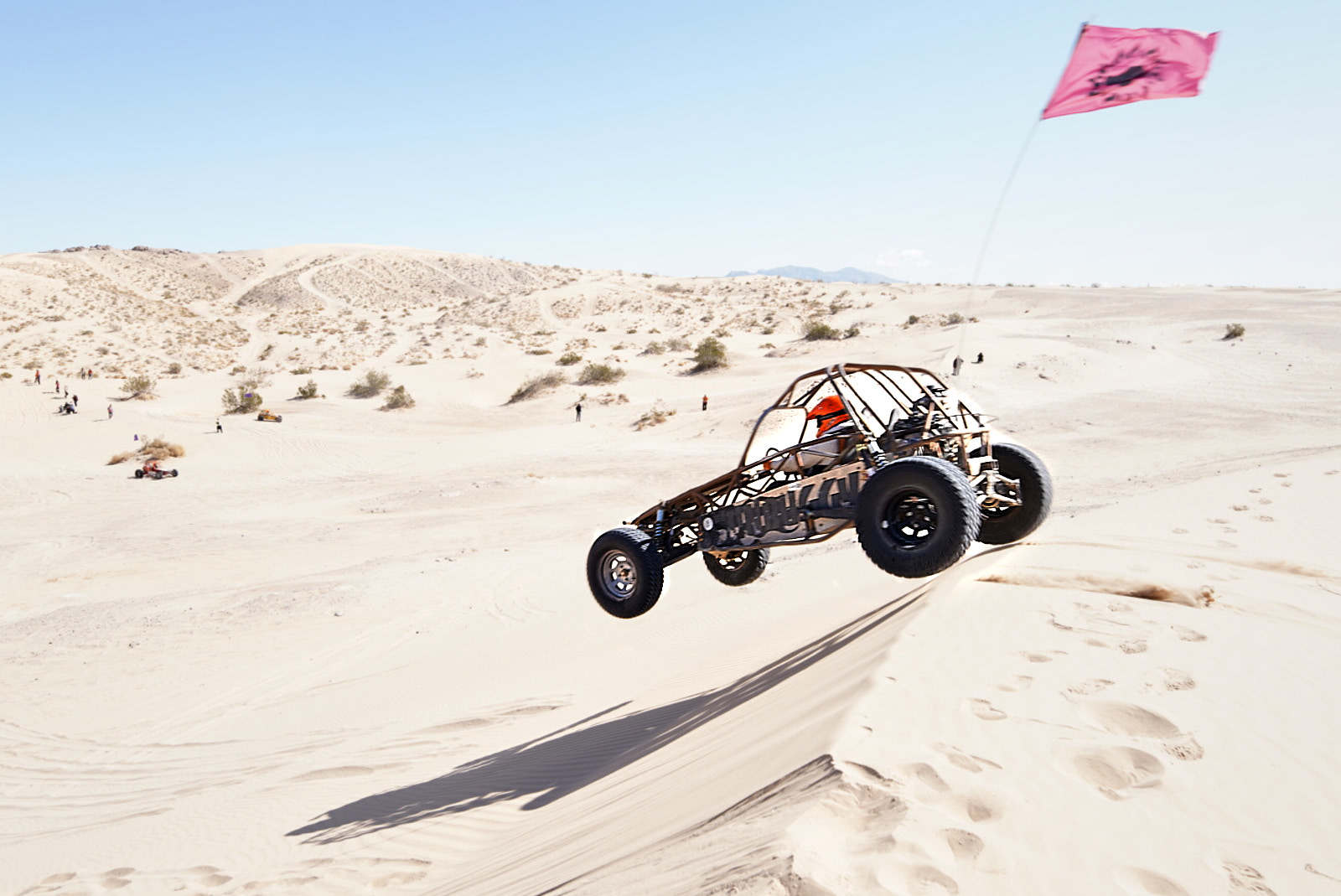 The a7 III is a lot of camera for the money and redefines what to expect from the basic model. On a budget and considering a mirrorless upgrade, there's just no other comparable body from any manufacturer.
The Sony a7 III will ship this April for about $2000 US for the body and $2200 in a kit with the FE 28‑70 mm F3.5‑5.6 kit lens. It's not listed yet on Amazon but will show up soon.
The a7 III body weighs 23.7. The Sony FE 24-70mm f/2.8 GM Lens is another 24 for a total of 3 pounds. A DSLR system would require twice that weight if not more to get the shot you'd want like this.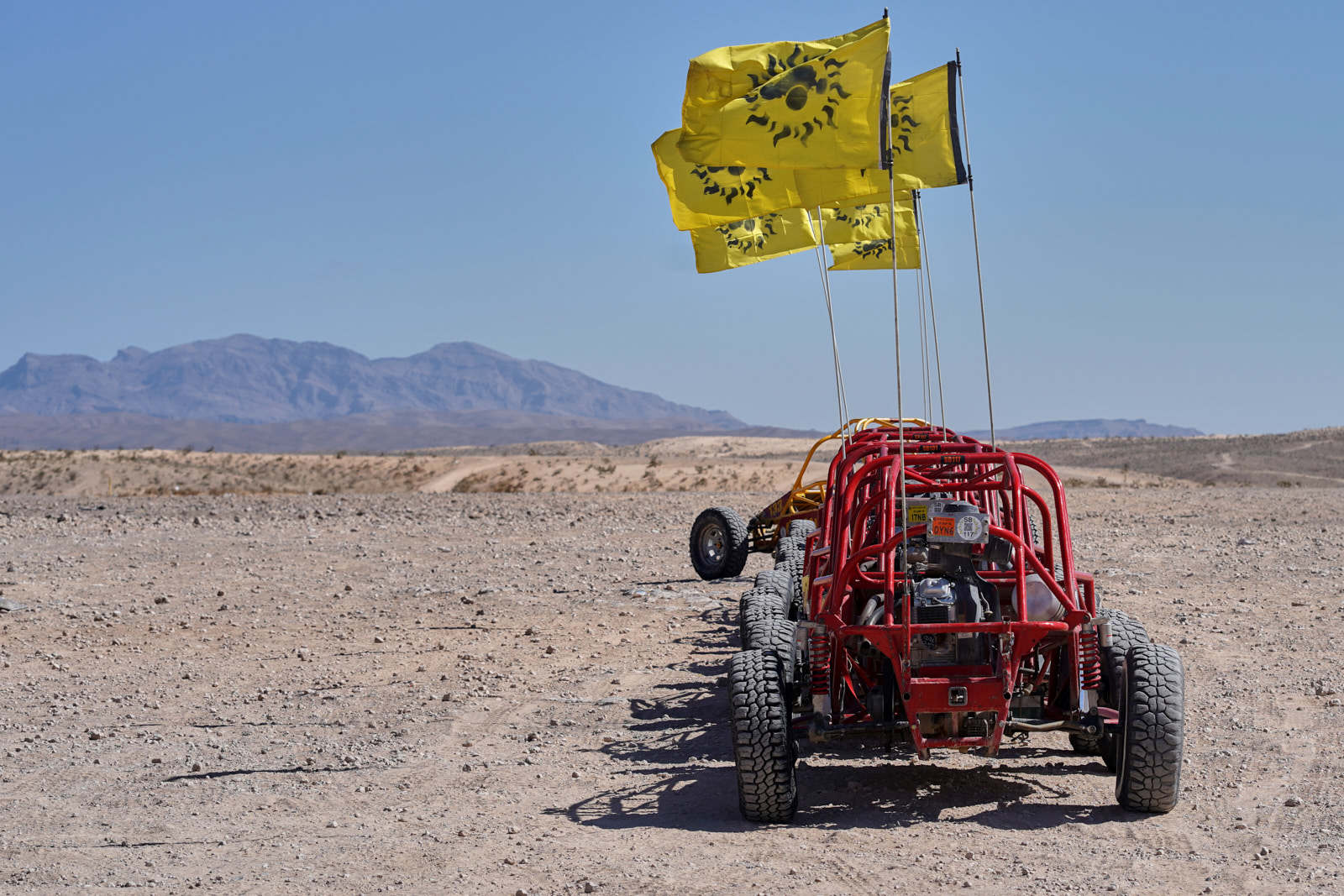 Understanding how disruptive mirrorless technology is, I still come back to the weight being a standout feature. I was a mirrorless early adopter because I travel and ride bicycles and continuously reducing what I pack. There just isn't a compromise with the a7 III.
And, it's the basic model.
…
My daily shooter is Sony a9 II with a vertical grip and various Sony lenses attached like the FE 20mm F1.8. Find more gear recommendations in our shop. As an Amazon Associate I earn from qualifying purchases.