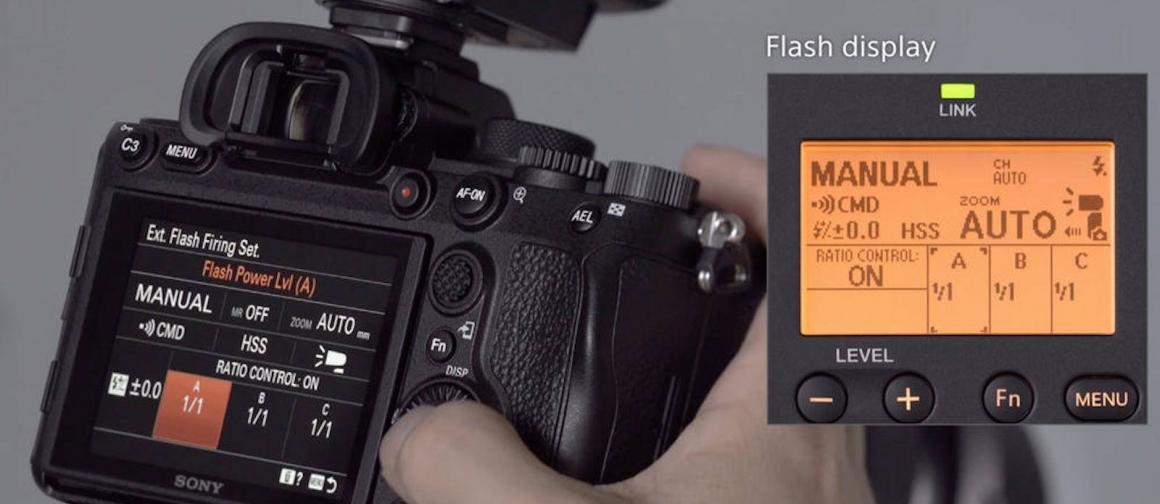 New firmware updates add flash control for the Sony Alpha α7R IV, α7R III and α7 III ($1798 on Amazon). After the update, an external flash is controllable from the camera.
Together with the software update of the camera, flash ($368 on Amazon)  and Wireless Radio Commander ($348 on Amazon) adds external flash settings function. This allows you to configure the settings of an attached flash or commander (both sold separately) from the camera.
The settings, including light output, are accessible via a camera menu and changes are displayed on the flash. Wireless control of up to 15 flash units in 5 groups from camera body or flash is available.
Firmware updates for the Sony Alpha α7R IV, α7R III, and α7 III bring powerful new flash controls and enhanced menus to the cameras.
External flash control is available not only via camera LCD screen but also via the viewfinder. You can also assign flash control to a custom button for fast access and it also enables easy light output control for flash units that do not have control buttons. Flash can be controlled in the camera display language.
Get The Firmware
The Firmware updates that add flash control is free. Click on our Sony's firmware page to download. And, read this post for how to update your camera's firmware. What's more, make sure you follow the instructions.
…
My daily shooter is Sony A1 with a vertical grip and various Sony lenses attached like the FE 20mm F1.8. Find more gear recommendations in our shop. As an Amazon Associate I earn from qualifying purchases.