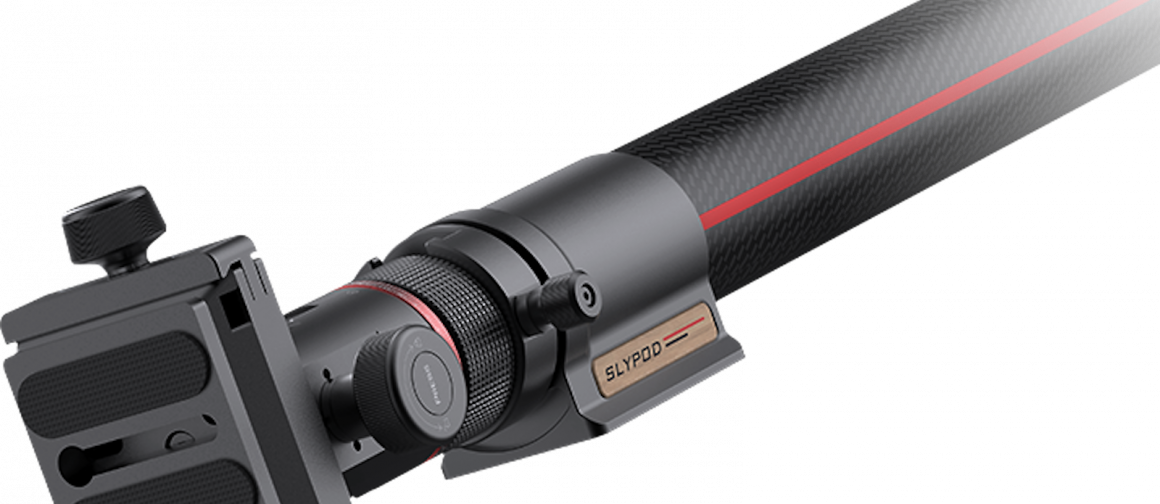 Moza Slypod is the world's first motorized 2-in-1 slider and monopod. It features integrated high precision and motion control technology.
World's first is an understatement.
They're isn't anything else like it on the market. I've been trying to figure out what to do with the Slypod ever since Kando Trip. With our annual holiday vacation coming up, I'll get to the Slypod in the new year and have some ideas.
Like a drone, using the Slypod ($499 on Amazon) to set up a scene is probably best for me. Provided that the product feels well designed with quality materials I wouldn't shy away from using it in the Seattle rain.
The video above shows Moza recommending product shots in a studio. The accompanying app is well designed with thought-out features like a time-lapse mode.

Outdoors, I see significantly more potential in bringing the viewer into with the scene. In so much as the slider is another creative tool, it's too short to use as a monopod. The length of the monopod holds the slider. It's 11″ with a 20lb rating. Earlier reviews indicate there is some wiggle when the motor starts. There is also motor noise.The telescoping movement is set up via an iOS/Android app in assigned travel routes or repeatable movements.
Key Features
Motorized 11″ telescoping movement in horizontal (slider) mode and vertical (monopod) mode
9 lb horizontal rated (safety) payload, 20 lb vertical (22 lb / 40 lb max payload)
Ultra-slow 0.15mm per second to up to 1.1″ / 28mm per second travel speed
Two-hour built-in battery can be charged via a USB port during operation for continuous use
21″ length fully collapsed
38″ length fully extended and with a wooden handle attached on one end and included pan-and-tilt accessory on the other
Illuminating ring on the bottom lights up different colors to indicate the battery status
Carbon fiber construction; weighs just 1.65 lb
Weatherproofed design
…
My daily shooter is Sony a9 II with a vertical grip and various Sony lenses attached like the FE 20mm F1.8. Find more gear recommendations in our shop. As an Amazon Associate I earn from qualifying purchases.