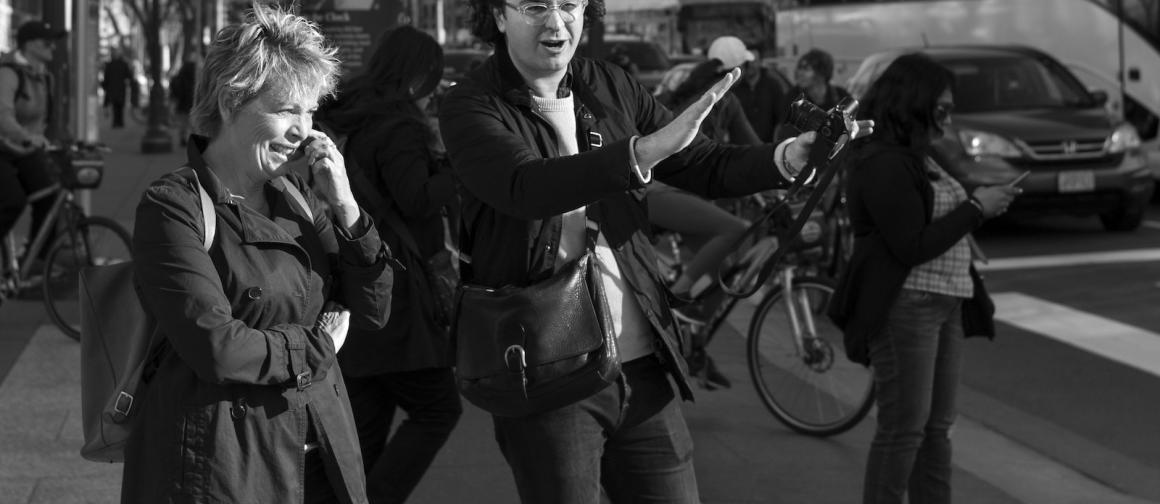 Flickr is finally starting to indicate what they're doing and who they're going to be after SmugMug bought them. Flickr: Streets in Mind with Alan Schaller is an example of what appears to be a corporate synergy strategy. That's where the management team will combine the SmugMug and Flickr's users into a big happy photographic community.
Streets in Mind with Alan Schaller
From the shadows of a cityscape, street photographer Alan Schaller composes narratives out of the chaos around him. Limiting the noise of his surroundings, he imagines the stories that spaces want to tell. Searching for contrast—a striking person passing in a crowd or a flock of birds suddenly taking flight—Alan captures the harmony of life's unpredictability by simply observing.
I have no idea if that'll work, but do think any outlet that embraces B/W in the Age of the Gram deserves praise. I still have an account on Instagram and have downloaded all my photos. And, have not upgraded to Pro. Since I wrote how to download photos, Flickr has made a batch process available. It's in your account.
Needing a bit more to go on than a SmugMug ambassador photowalking with Flickr users, I'll wait and see what's happening for their pro users.
Google Photos
At this point, as an archive service, Google Photos works great. I share photos on other networks now and on my own blogs. What's good about Google's service too, and I'll investigate this later, is they'll upload RAWs……
The featured image on this post is by Christopher Michel via Flickr.
…
My daily shooter is Sony a9 II with a vertical grip and various Sony lenses attached like the FE 20mm F1.8. Find more gear recommendations in our shop. As an Amazon Associate I earn from qualifying purchases.