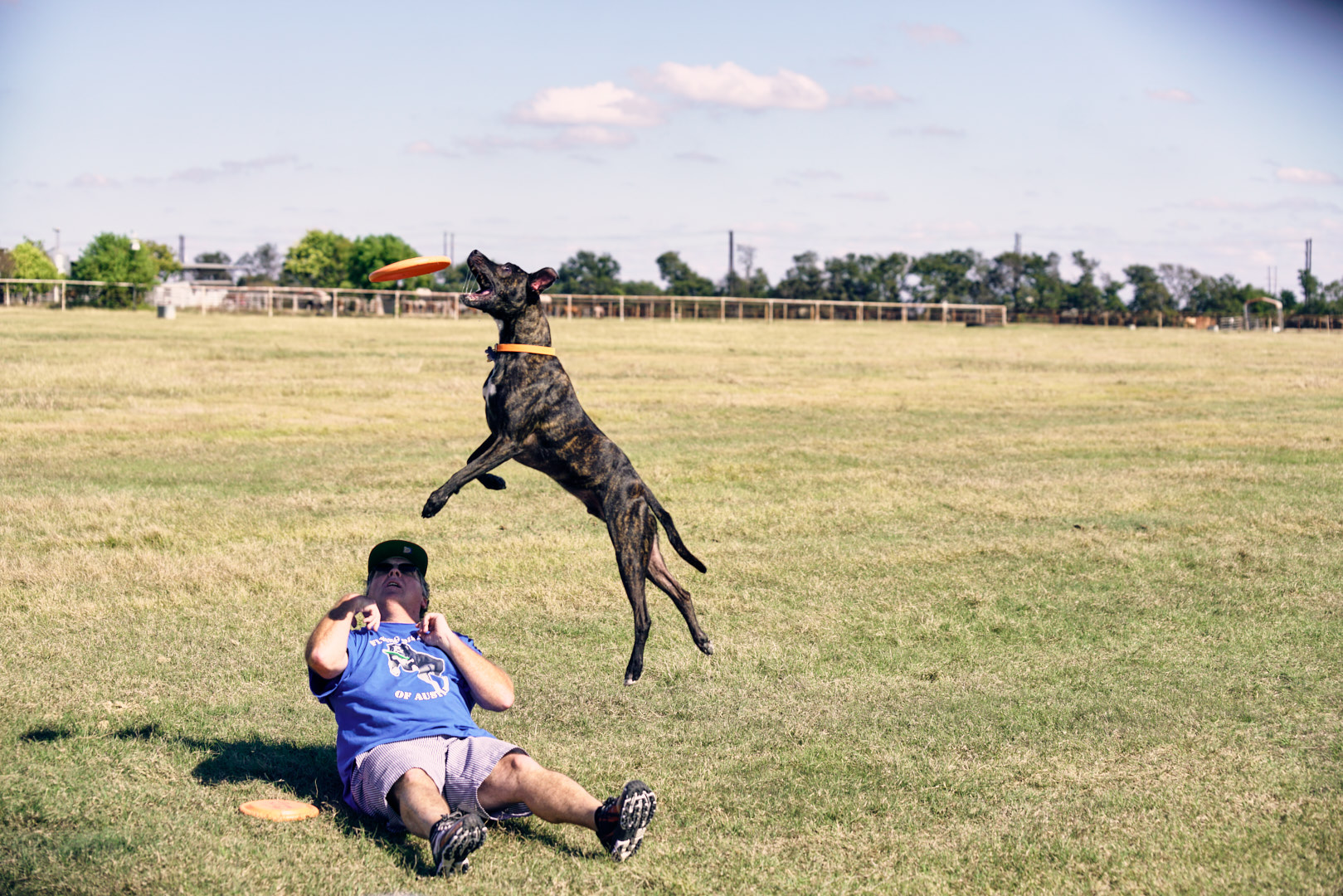 My go-to camera during a week shooting in Austin at a Sony media event was the a99 II. That's Sony's most DSLR-like body and attached to it were very high-quality lenses, including a 50 f1/4. It was launched to celebrate the 10th anniversary of Sony's Alpha series and features a 42 mp, full-frame sensor with in-body stabilization. Sony's Single-Lens Translucent mirror Technology, AKA semi-mirrorless has no moving mirror like a DSLR that flips up and down when you shoot, so the Sony stationary mirror can perform continuous AF with live preview pulling from a massive array of focus points.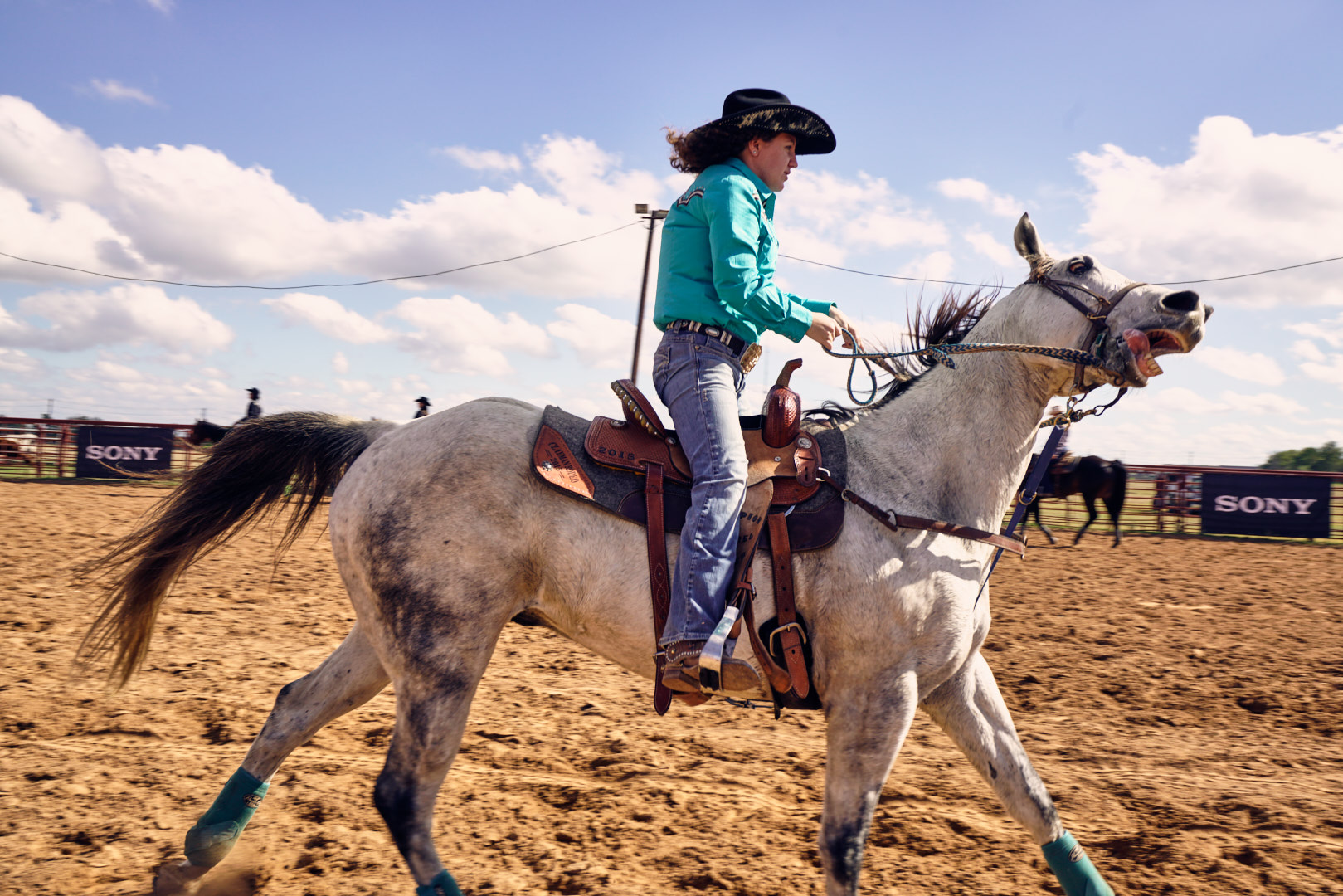 Considering the a99 II has most of the features of the flagship cameras from Nikon and Canon in a body that's half the cost of those systems, it's a compelling package. And, now that Sony is shipping G Master lenses too, you can see their strategy to continue gaining market share coming into play.
Thanks to the excellent subject tracking that results from having hundreds of AF points on the sensor and shared in a separate AF module all I had to do was line up the shot, compose, wait for it…and hold the shutter release until the subject was out of frame. There was no focus hunting and the low noise and high dynamic range from the full-frame sensor meant color and detail came through in rapidly changing ambient light conditions.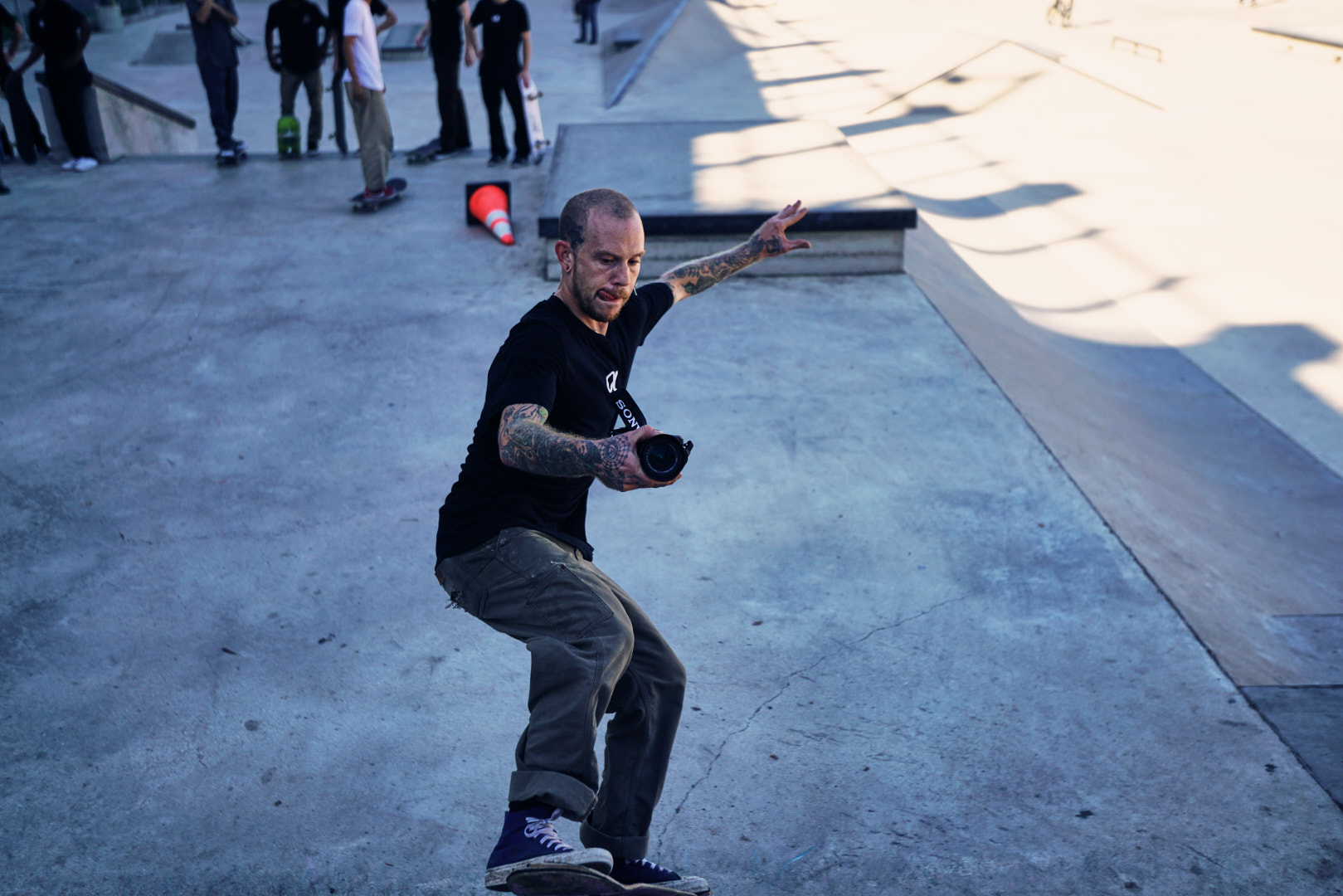 For a company with best-selling mirrorless cameras with E mounts, marketing a semi-mirrorless camera in an older A-mount is a bit confusing. Trying to understand what the A mount and a99 II is all about, I asked David Schloss. David is the editor of Digital Photo Pro and Digital Photo and is the tech editor at Outdoor Photographer.
David knows cameras. And, what I learned from him was when Sony purchased the renowned Konica-Minolta brand in 2006, they got the tech and reputation of a company with nearly a hundred years in the photography business. Sony's big bet on mirrorless was made after the iPhone decimated the point and shoot market. By rebranding Minolta's lens tech and calling it their A mount system, Sony had instant cred in the digital photography market plus a preexisting customer base. Even since they've built on Minolta's legendary lens collection and leveraged their long-standing partnership with Carl Zeiss in the A-mount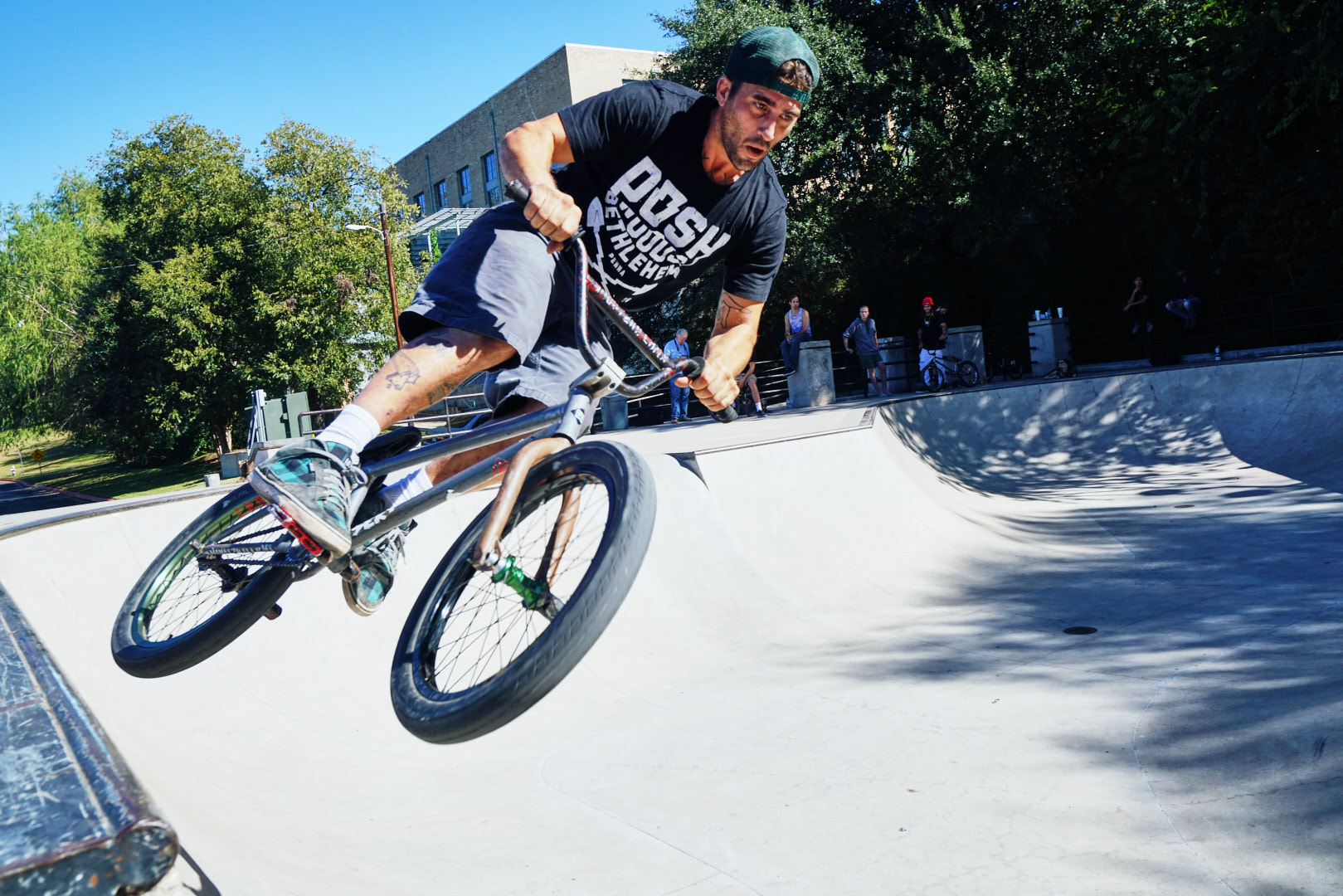 It was as if they'd been a digital SLR player from the beginning. Sony Alpha Series cameras, like Minolta before them, had market traction, but not the same esteem as a Nikon or Canon flagship camera. Minolta had many passionate shooters, but without the legions of pro shooters.
Then in 2010 Sony made a brilliant jujitsu maneuver in the market by releasing their "SLT" line of cameras. Unlike a traditional SLR, which bounces light off a mirror to an optical viewfinder and then quickly gets out of the way so the sensors can capture an image, Sony's SLT cameras use a "semi-translucent" mirror. Sony's new and exclusive technology lets an SLR-style camera function with the best qualities of an SLR and a mirrorless camera.
Translucency allows light into the camera body for the image sensor and dedicated focusing sensor without a mirror flipping up and down. Absent a mirror to bounce light to an optical viewfinder, the SLT system includes an electronic viewfinder.
At this point, in David's essay-long text message back about the a99 II, I remembered shooting with the original a99 also in Austin. It was 2014 and I was amazed by the EVF and how I could see what the digital photo would look like in real time. Didn't know then that'd I'd be in the camera review business. Funny how things turn out.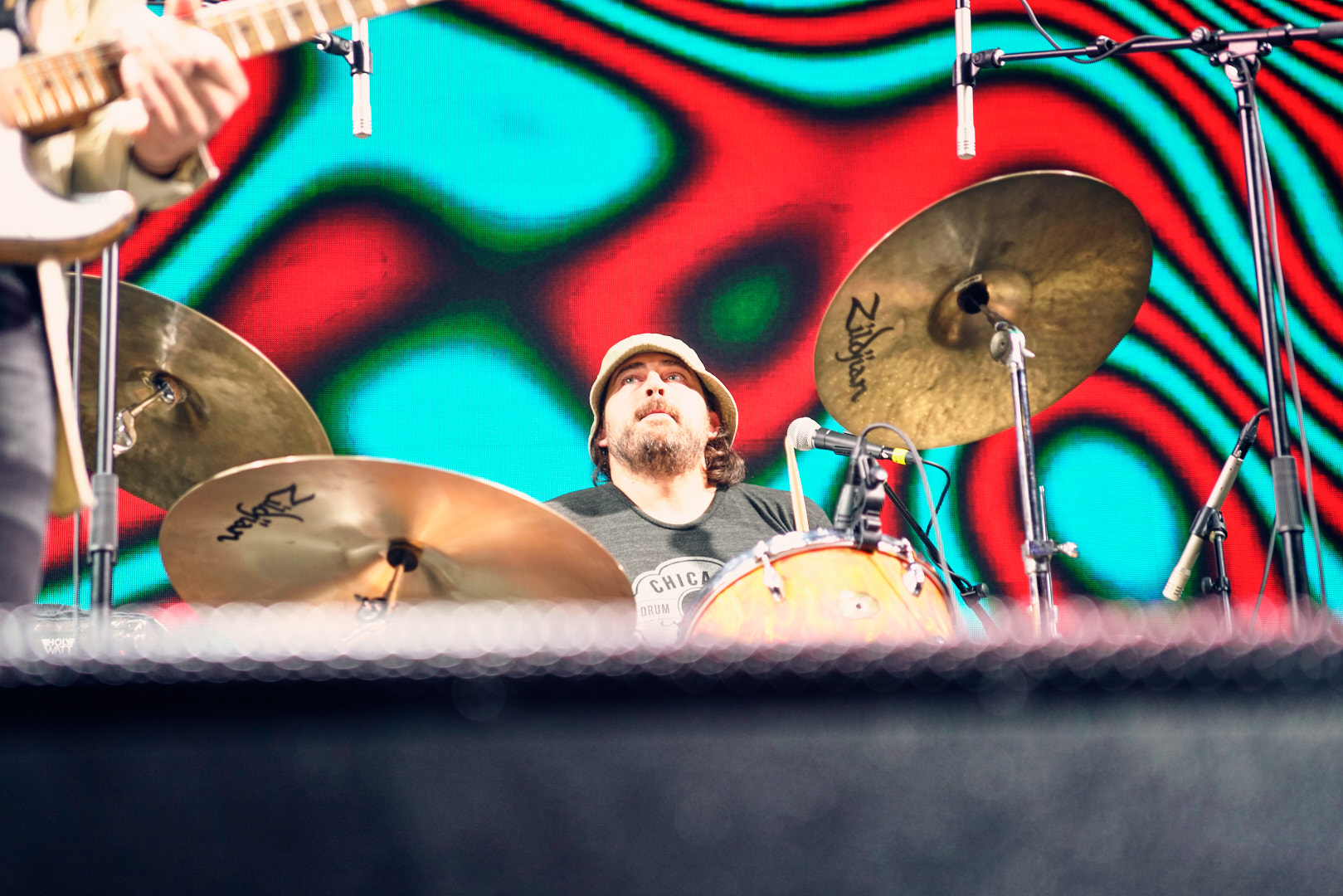 Back to the tech, Sony's more recent mirrorless releases—the a6300 and a6500—borrow technology from the original semi-mirrorless design. At first, Sony had been releasing two or three Minolta-legacy-based A-mount cameras a year. Once their mirrorless cameras came to market, the SLT line languished. It took Sony four years to update the a99 and that's an election-year cycle to go between flagship updates. Because the release schedule took so long, many A mount lens owners believed Sony had abandoned SLT cameras.
Well, A mount is not dead yet, and with the launch of the a99 II, Sony has once again breathed life into the tech they bought from Minolta and re-energized what they developed for SLTs.
As I said above, the a99 II specs rival the new Nikon D5 and Canon EOS-1D X Mark II in many areas and even surpassing them in others, in a body that's the same dimensions as a typical APS-C camera. Because the a99 II provides flagship DSLR performance for about $3,200, photographers can benefit from a pro system features at a much, much lower cost. The Nikon D5 costs $5,000 and the Canon EOS-1D X Mark II is $6,000.
Sony's bet on Minolta and investing billions in chip fabrication plants seems to have really paid off. We're discussing digital cameras in this article, but Sony's sensor tech affects a range of consumers electronics, and the digital imaging group is reaping rewards. As Sony's PR will tell you, the a6000 is the best selling, interchangeable digital camera ever.
When Sony launched the Alpha Series, packing a 42-megapixel full-frame sensor into compact body certainly got everyone's attention, but the a7R II doesn't focus as well as a D5 or 1D-X Mark II. I can confirm, the a99 II absolutely does.
The most standout feature of the mark II is shooting at 12 fps, which is the same speed as the Nikon D5 and just a couple frames slower than the Canon 1D-X Mark II. That speed is achieved with a much higher resolution and Sony achieved the blazing speed from a new sensor structure that pushes more data from the chip through the buffer up to 60 frames. In comparison, Nikon and Canon buffers fill up at 200 frames and they purge the buffer faster as well.
As if to make you forget entirely about the buffer lag, Sony wows with a Backside Illuminated chip that allows the sensor to gather more light, even with higher ISO sensitivity at 25,600 performing a stop better than the 36-megapixel Nikon D810 and two stops better than the 50-megapixel Canon EOS 5DS.
Just like when it launched 4 years ago, the SLT design means the a99 II focuses like no other camera. Because the translucent mirror bounces light to a focusing processor and the imaging sensor at the same time, the a99 is incredibly fast and efficient-it's like a supercharged turbo motor. A 79-point dedicated AF system with 399 on-sensor points covering almost the entire frame means sure-shot tracking that can't miss.
The a99 II adopts the same in-body five-axis stabilization from the second generation of the a7 line, which gives it about 4.5 stops of stabilization, allowing the camera to be handheld for longer exposure situations.
The outstanding feature in Sony's tech parade with the a99 II is the 4K video performance. The a99 II captures either full-frame or "Super 35mm" cropped video with no pixel binning and no line skipping. In 4K mode, you can record 100 Mbps to an SD card or output clean 10-bit, 4:2:2 4K via HDMI to an external recorder. Sony's two LOG formats allow for better dynamic range and color grading in video as well, something neither the Nikon nor Canon flagship can do.
That's All Great, But How's It Shoot?
As with all of Sony's cameras, the images speak for themselves. I mentioned above how the a99 II was my go-to camera in Austin. However, a veteran DSLR shooter considering mirrorless should expect an adjustment period because of the 399-point on-chip AF system. A Sony shooter typically sets the camera in a wider focus zone, and then relies on the camera's excellent eye, face, and predictive subject tracking to get the shot. In the simplest terms, just throw all the tech Sony has at the scene, and you're gonna get something (this applies to the shooting modes too, but more about that in another article).
In contrast, old-school pro DSLR shooters drop a focus or group of focus points onto a subject and pan with the action. Sport shooters also use "back-button focus" that allows a photographer to disable focusing quickly when a subject is obscured from the camera, rather than having the AF lock onto the wrong subject. DSLRs also have predictive, wide-area focusing systems and some now have face detection, but the pros go with what they know and that's groups of focus points.
The result is the feeling that something is missing and it takes a while to trust Sony's AF system to kick in. I imagine this is a lot of what it was like in the car business when traction control was first featured in high-end sports cars. The new school wants all the tech and the old would prefer to turn it off.
Once you get past the shooting mindset of a Sony, the a99 II is a seriously powerful tool for any photographer. The company seems intent on winning in the outdoor market and I guess getting their cameras on the sidelines of sporting games too. As I was writing this article, Neil Leifer joined Sony's Artisan of Imagery program. Once we see his new shots, know that he's shooting with an AF system that detects and predicts more subjects, more accurately than anything else on the market.
In my studio and scrolling through the thousands of photos I took in Austin, I tossed few of the a99 II. The most remarkable were Trump's America, a horse mean-mugging, and a BMX bike flying into my face. What I want to emphasize here is the nature of a media event. You're handed a new camera with little instruction, no manual, and presented with a scene to shoot. Sony staffers are on hand to help, but knowing the time is limited, you turn it on and go. The experience is a total trial by fire with 20 other media trying to get the same shot.
As you'd expect from Sony's sensors, visible detail in the best images from the a99 II were exceptional. Also, see the candid shots I took at a concert and bar.
Conclusion
It's a great time to be an enthusiast of pretty much anything. Gear and equipment are so good these days, I don't see the point in shootouts. What's important is finding a system that works for you and if you find yourself into the Sony way of things, their systems are on par with the flagships from their competitors for significantly less cost. Sony's feature set and image quality doesn't diminish the performance of superstar cameras from Nikon or Canon EOS-1D X Mark II I used as comparisons, instead it broadens the performance base.
Weather seals and take it into a war zone build quality are missing. Sony's cameras are not built like tanks. In fact, a Sony staffer told me once that you should marry your lenses and date your cameras. What the staffer meant was, the pace of change is so rapid, expect a few year lifespan for their body tech. That's what computers used to be like before Moore's law died btw. Relying on fragile SD cards and the dreaded red read light are still a nuisance. In the demo cameras, the joystick lagged, and during the write process, the my demo wouldn't allow any other camera operations (it's not supposed to do that, we were told.)
Considering the state of SLT in Sony's line, clearly they temporarily addressed the concerned of A mount users and demonstrated their tech prowess once again with the a99 II. If it doesn't replace a system a photog already owns, then it'll sure supplement it.
Mirrorless is coming for everyone eventually, because traditional DSLRs have reached their technological limit. Sony knows this, their competitors do, and you should too. It it happens with mirrors and semi-mirrorless then so be it.
I'm just glad that Minolta lives on in the a99 II and that David took the time to tell me all about it.
…
My daily shooter is Sony A1 with a vertical grip and various Sony lenses attached like the FE 20mm F1.8. Find more gear recommendations in our shop. As an Amazon Associate I earn from qualifying purchases.