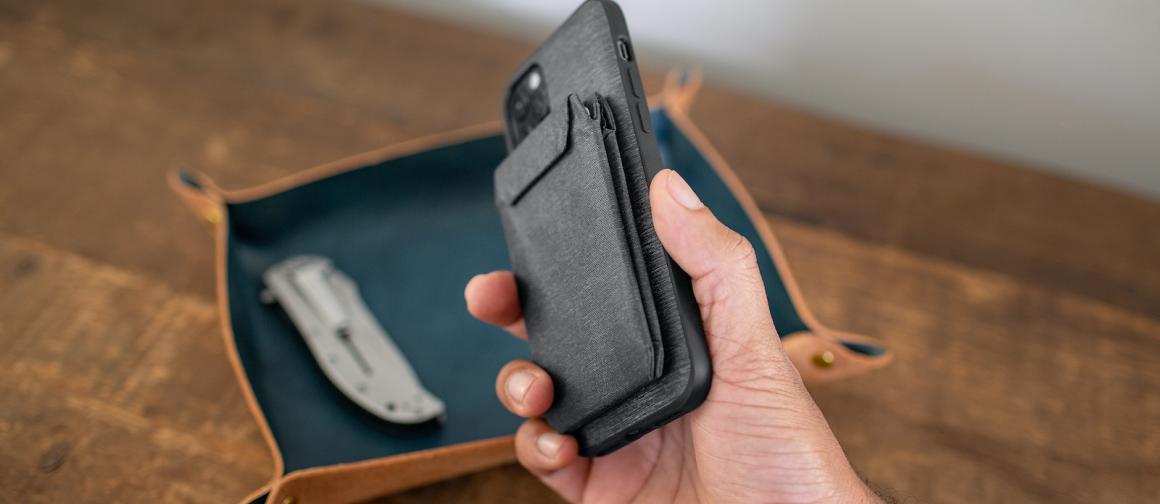 Mobile by Peak Design is Peak's 10th Kickstarter campaign. Peak Design has successfully delivered 9 Kickstarter campaigns for a total of $32.4M. With this launch, the company expects to surpass Pebble for the most money raised all-time ($43.4M). At the time of this post, Mobile by Peak Design raised $506K. Deliveries are expected in May of 2021 and pricing starts at $32.
If the iPhone case design is as good as their travel tripod, then they totally will raise that much and probably more. Mobile by Peak Design is a connection system of cases, mounts, and accessories. Peak Design achieves this with a mounting technology named ​SlimLink. According to the press release
With a stack height of just 2.4mm, ​SlimLink minimizes bulk on your phone and mounting devices.
The mount and cases are designed around an iPhone 11 Pro. The system will also work on any iPhone with an adhesive-backed SlimLink. For the just-launched iPhone 12, you can charge your iPhone 12 in a Peak Design Everyday Case on an Apple MagSafe charger. A zirconia ceramic insert is surrounded by an array of magnets to ensure a solid lock when the case is mounted to an accessory.
Peak Design sent me factory samples. Consequently, the quality is what you would expect from a company that's been developing the product for 4 years. Made with their nylon canvas fabric, the case is like their camera bags. For fans of Peak, this phone system will fit in with the rest of the gear. I have no complaints about. They are entering a very crowded market, however.
…
My daily shooter is Sony A1 with a vertical grip and various Sony lenses attached like the FE 20mm F1.8. Find more gear recommendations in our shop. As an Amazon Associate I earn from qualifying purchases.