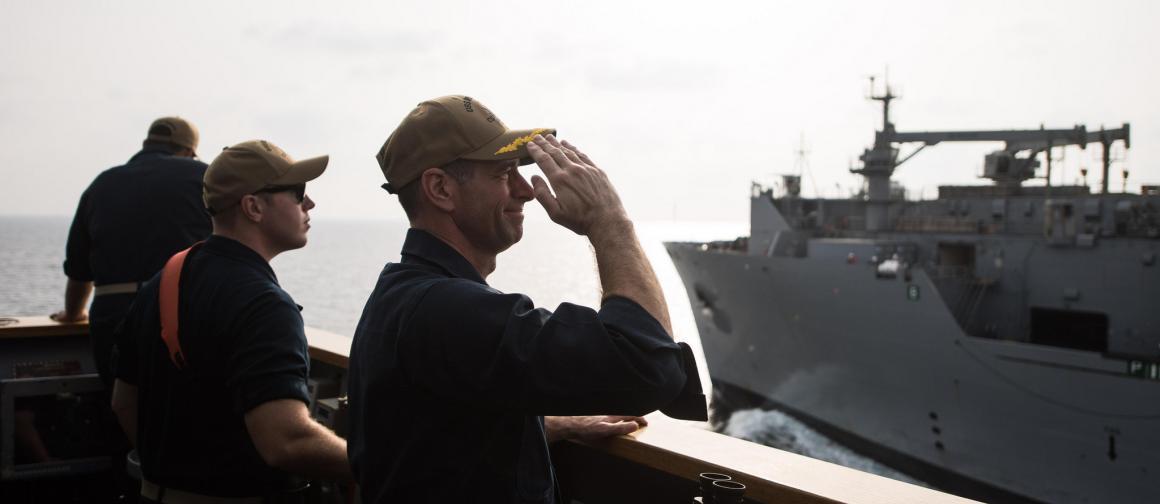 Ever since Miramar, I've been interested in the navy as a topic and shooting air-to-air photography and the photographers who work in that space. Today, I learned the Navy Outreach features Sailor photography. And, does so by traveling the globe to collect Sailors photos for distribution to their hometown media.
Families love to see the photos too.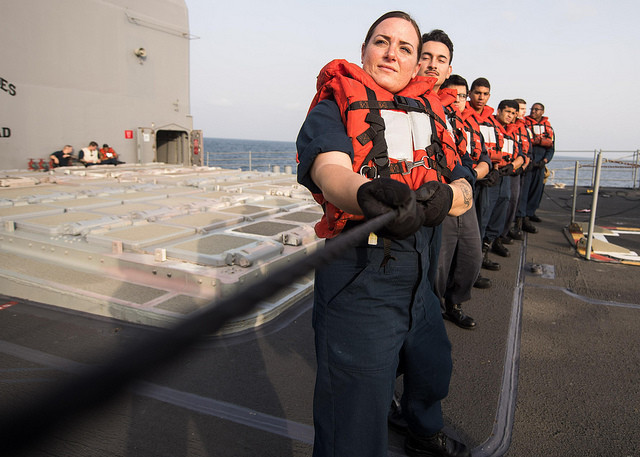 In this one, U.S. Navy Information Systems Technician 1st Class Miranda Papineau, from Pawtuckett, Rhode Island, handles the phone and distance line aboard the guided-missile cruiser USS Mobile Bay (CG 53) during a vertical replenishment with the dry cargo and ammunition ship USNS Charles Drew (T-AKE 10) in the Arabian Gulf, Jan. 4, 2019.
The John C. Stennis Carrier Strike Group is deployed to the U.S. 5th Fleet area of operations in support of naval operations to ensure maritime stability and security in the Central Region, connecting the Mediterranean and the Pacific through the western Indian Ocean and these strategic choke points. Credit for the photo goes to Mass Communication Specialist 3rd Class Nick Bauer.
In the Navy Outreach's Flickr feed, you'll find more photos. The photos are current and range from the patriotic, to headshots, and more.
I'd encourage you to click through their feed.
…
My daily shooter is Sony A1 with a vertical grip and various Sony lenses attached like the FE 20mm F1.8. Find more gear recommendations in our shop. As an Amazon Associate I earn from qualifying purchases.