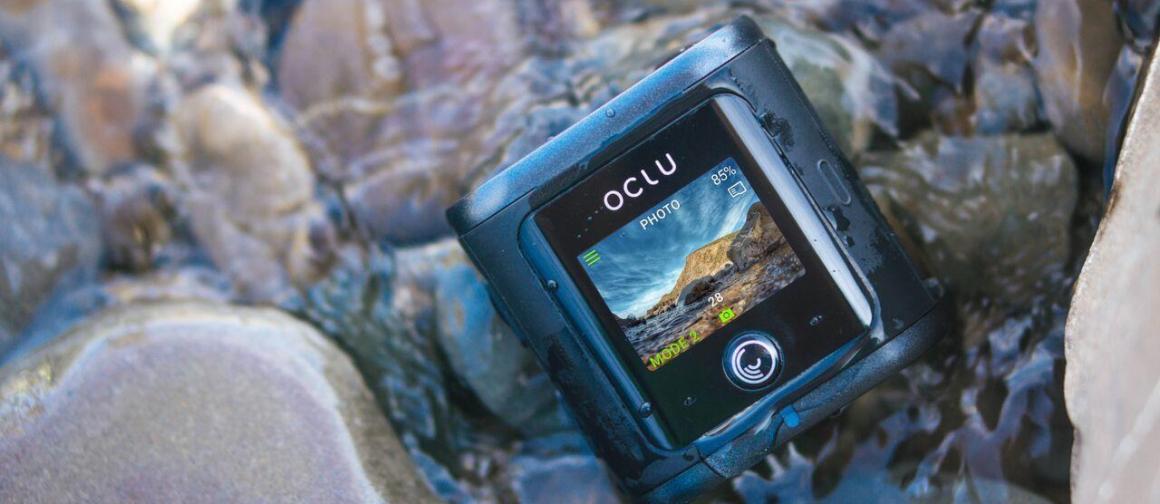 Edit Footage on-the-fly with OCLU. That's a new action cam that launched last week. Filming rides and being in the mountains you never know what trail ride will be rad enough to upload. GoPros generate much tedious amount footage to edit back home.
To solve this, OCLUhas created a 4K action camwith a pre-editing feature that allows users to delete unwanted content on-the-fly. The cam has four customizable shooting modes to instantly optimize shots, an intuitive interface, aerodynamic shape and low profile. Five flexible mounts and nine accessories let users shoot every sport from any angle.
OCLU sent me a demo camera and I'm going to try it out this weekend. The past month was spent with Sony in Bend and then this past weekend too shooting film. I use the Sony RXO because GoPros don't have a standard tripod mount; well, this action came does and I'm excited to try alongside my fav cube camera.
Video provided by OCLU via Bike Hugger.
If you've flown a drone, OCLU's software is similar with preview and delete functions.
Edit Footage On-The-Fly with OCLU Specs
UHD 4K video at 30FPS, full HD slow motion at 120FPS,
12.4MP photos
16ft water resistance
GPS data
150° FOV
1050 mAh interchangeable battery
Here's another edit shot with OCLU.
My first impressions of this new action camera is the aerodynamic shape and low profile. It's rugged and water-resistant out of the box and waterproof. The company also designed a dozen different mounts and accessories to let users shoot every sport from any angle. A standard tripod screw in the base of the device makes the camera universally compatible. Their mounts are ultra-low profile and have robust flex to fit both rounded and flat surfaces.
Their on-the-fly software includes the ability to share as well to your social network of choice and cloud services. I haven't used it yet, but see what others have shared so far with the #oclu hashtag.
The OCLU starts at $299. The company spent 5 years developing it and made 2500 units.
…
My daily shooter is Sony A1 with a vertical grip and various Sony lenses attached like the FE 20mm F1.8. Find more gear recommendations in our shop. As an Amazon Associate I earn from qualifying purchases.